Who doesn't love a good Chicken Alfredo?
Who doesn't love a good spaghetti?
No one I know – that's who!
So what happens if Alfredo and Marinara got together, threw a party and invited some chicken to join them?  That'd be one fabulous party!  That'd be a party that I would want to be invited to…that's for sure.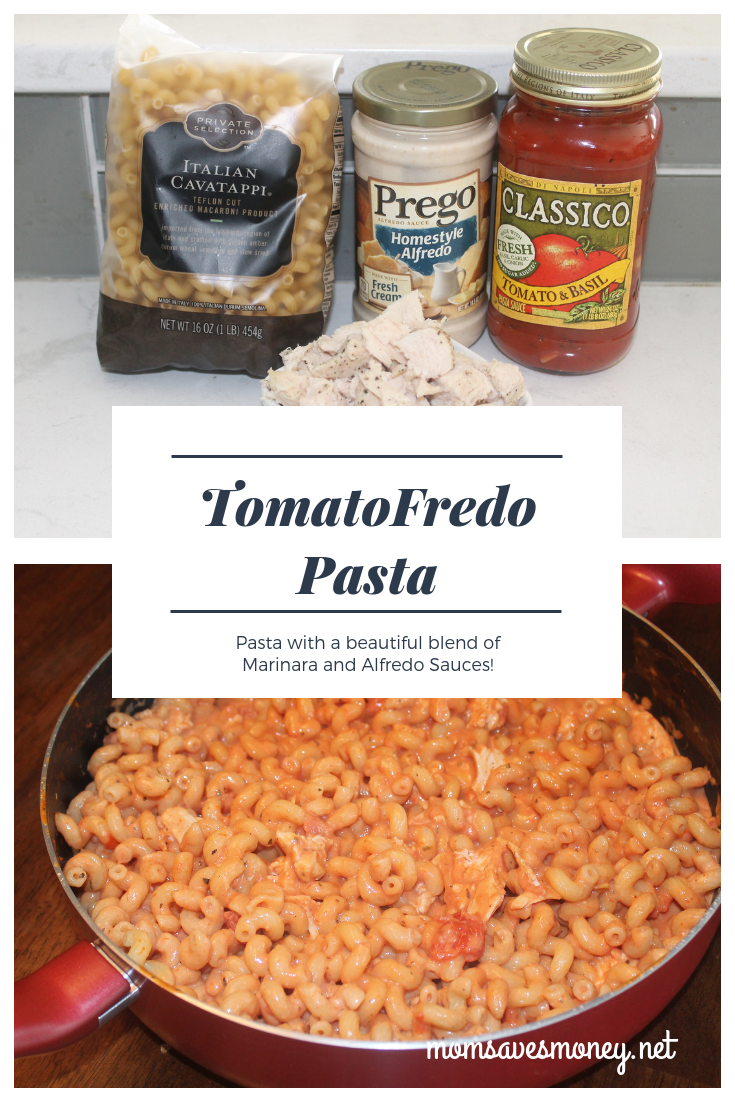 This recipe is just about as simple as it gets with just four simple ingredients.  Make some pasta the normal way.  Add some cooked & diced chicken. Add some alfredo sauce. Add some marinara sauce. Mix & combine.  Enjoy!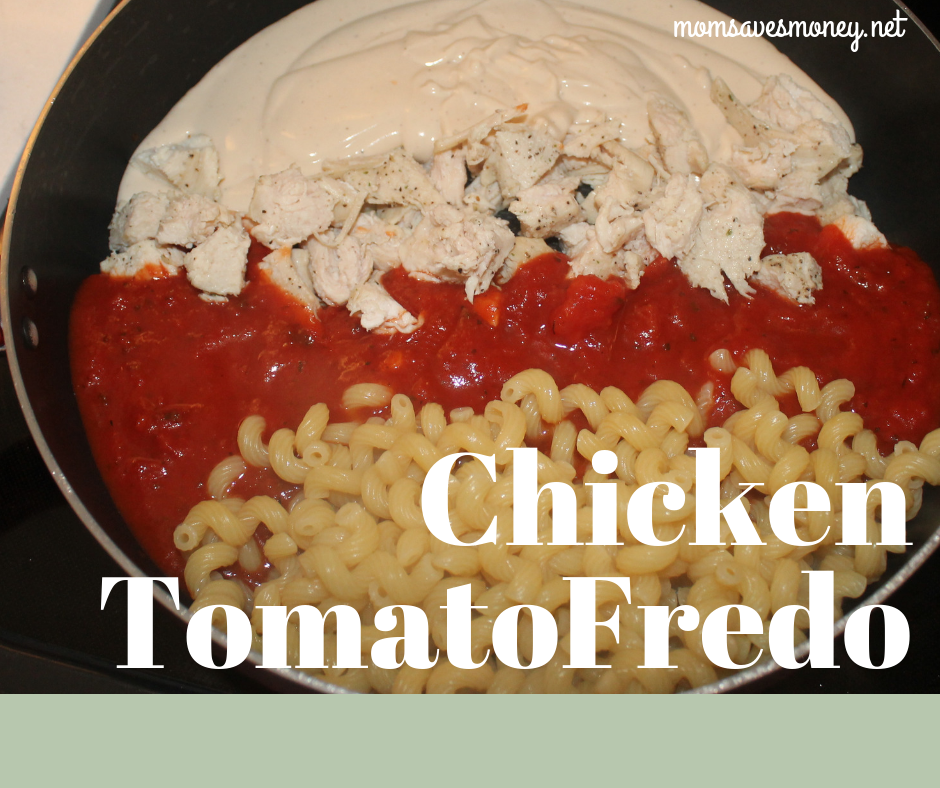 It really is THAT simple. Sometimes, I make the chicken in the oven.  Sometimes I roast a chicken and use some of it for this. Sometimes I just dice and cook chicken right in the pan. However I get the cooked chicken, it works out great.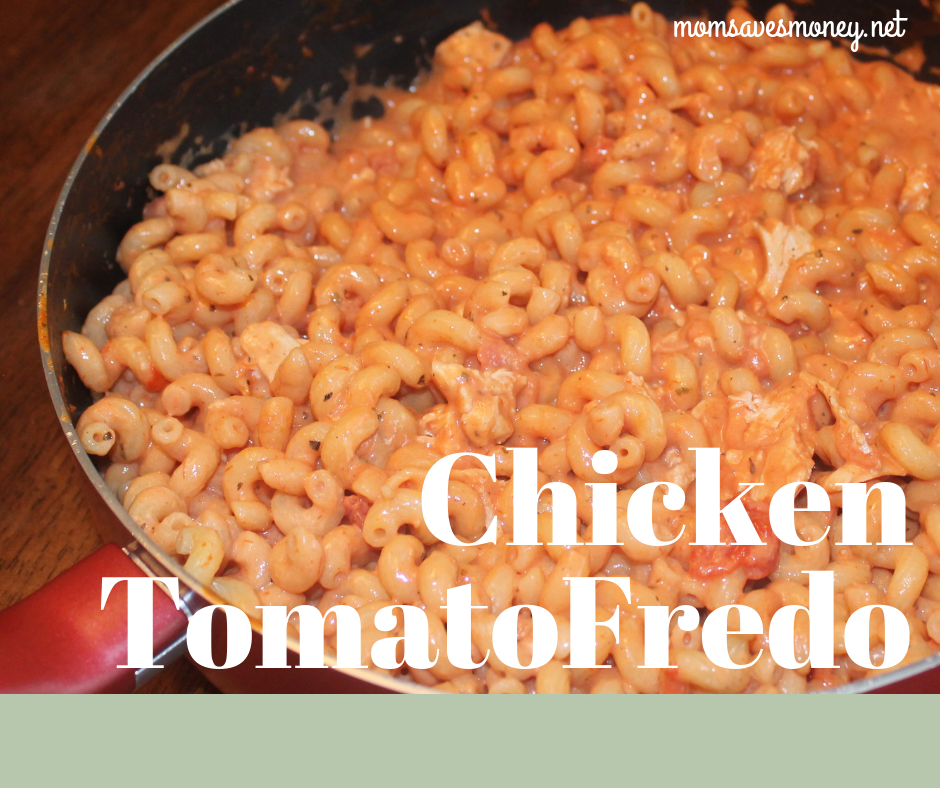 Pair this meal with an easy side dish, like roasted broccoli (frozen broccoli cooked to perfection) or oven-roasted carrots. Finish off the meal with frozen fruit cups or these delicious chocolate chip cookie bars.
Want more easy recipes with less than five ingredients and a done-for-you meal plan? Check out our cookbook, 'Incredibly Easy 5-Ingredient Meal Plan and Cookbook' with six weeks of meal plans, printable shopping lists, and 59 easy 5-ingredient (or less) recipes.
TomatoFredo Pasta!
Pasta with chicken tossed in a creamy tomato sauce!
Ingredients
16

ounces

pasta, any shape

1.5-2

cups

chicken, cooked & diced

14.5

ounces

alfredo sauce (1 jar)

24

ounces

spaghetti sauce (1 jar)
Instructions
Prepare pasta according to package directions. Drain.

Cook and dice your chicken, if not already cooked.

In a big skillet or sauce pan, combine alfredo sauce and spaghetti sauce until warm.

Add chicken and pasta. Mix. Serve!
Notes
This recipe makes a lot - for my young family of 4 boys and 2 adults, it's easily 2 dinners for us.  You may want to halve the recipe or just plan for leftovers, depending on your family size!
Jayme is a wife to 1 and a mother to four little boys. She tries to coupon, builds a smart stockpile, and always meal plans. While she likes to cook, she's in the stage of life where simple is usually better – she never knows how many hands she'll have free at dinner time! You can find her on Instagram.