Fruit pizza!
What?  Fruit pizza?  Is this the whole "does pineapple belong on pizza"? debate?  Nope.  Not at all. I ain't going to wade in those waters.
But I AM going to say that fruit does belong on pizza – assuming that pizza is a sugar cookie crust.  And that there isn't any tomato sauce.  No siree, replace that with cream cheese frosting!
Now, you can make this all homemade from a homemade sugar cookie crust to a homemade cream cheese frosting, but I admit: I take shortcuts.  I get the sugar cookie dough from the grocery store.  And I get the cream cheese frosting from the grocery store.  It all tastes delicious to me!
This is one of those dishes that I like to bring for teachers or co-workers or potlucks.  It seems healthy because of the fruit, but let's be honest: there's still a lot of sugar here.  So I feel it appeals to those who actually eat healthy and those who want to!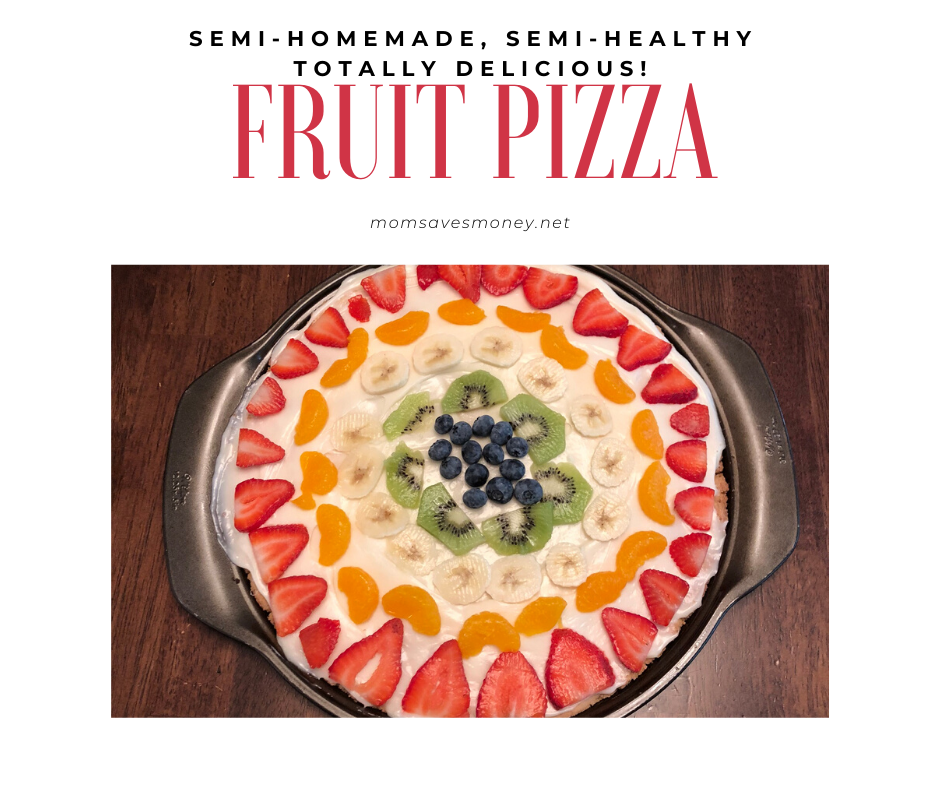 Fruit Pizza
A delicious fruit pizza with a sugar cookie crust, cream cheese frosting and refreshing fruit!
Ingredients
1

roll of sugar cookie dough (refrigerated)

1

can cream cheese frosting

3

cups

fruit, bite-sized pieces (kiwi, strawberries, bananas, apples, mandarian oranges, blueberries, etc)
Instructions
Spray cooking spray onto a pizza pan.

Roll out the sugar cookie crust onto the pizza pan.

Bake at 350 for 12-14 minutes until lightly brown. Let cool completely.

While baking, dice your fruit into bite-sized pieces.

Frost with cream cheese frosting.

Layer on your fruit! You can make a rainbow pattern or go random. It's all good!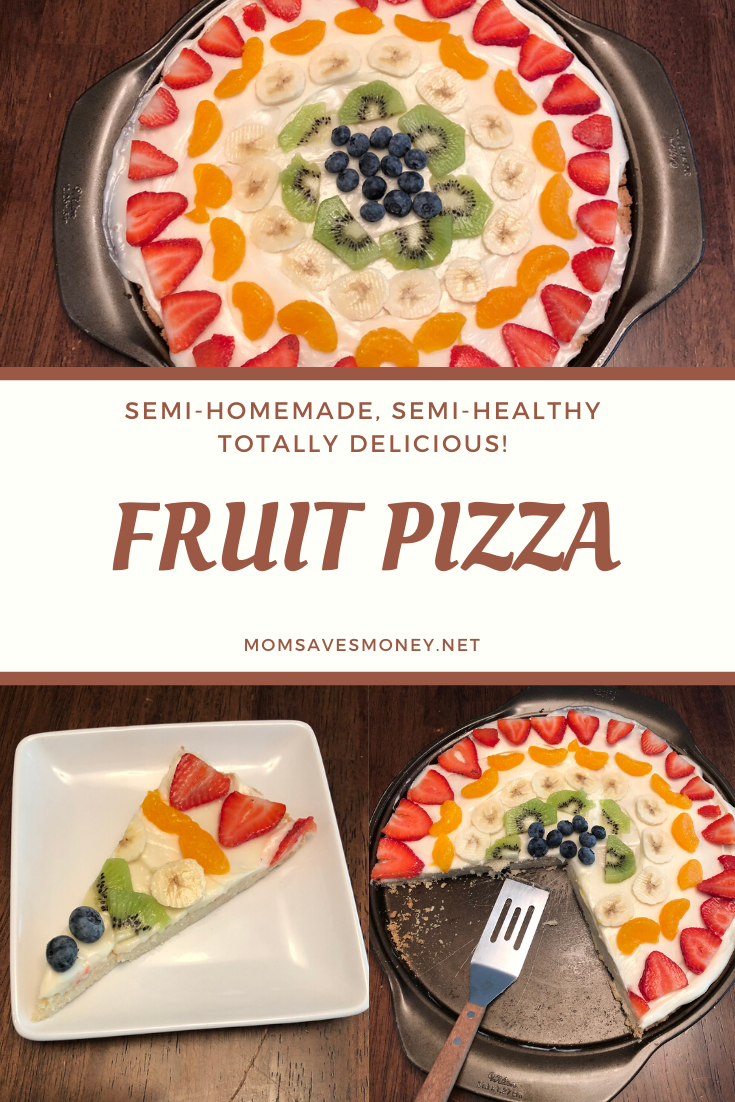 Jayme is a wife to 1 and a mother to four little boys. She tries to coupon, builds a smart stockpile, and always meal plans. While she likes to cook, she's in the stage of life where simple is usually better – she never knows how many hands she'll have free at dinner time! You can find her on Instagram.