Fall is truly my favorite season. All the leaves changing colors and crunching under your feet. Those crisp breezes, paired with thick sweaters and warm boots. Visiting the pumpkin patch and apple orchards. And what better way to savor those hand-picked apples than with a delicious, still warm from the oven slice of homemade apple cake?! My mouth is watering just thinking of it!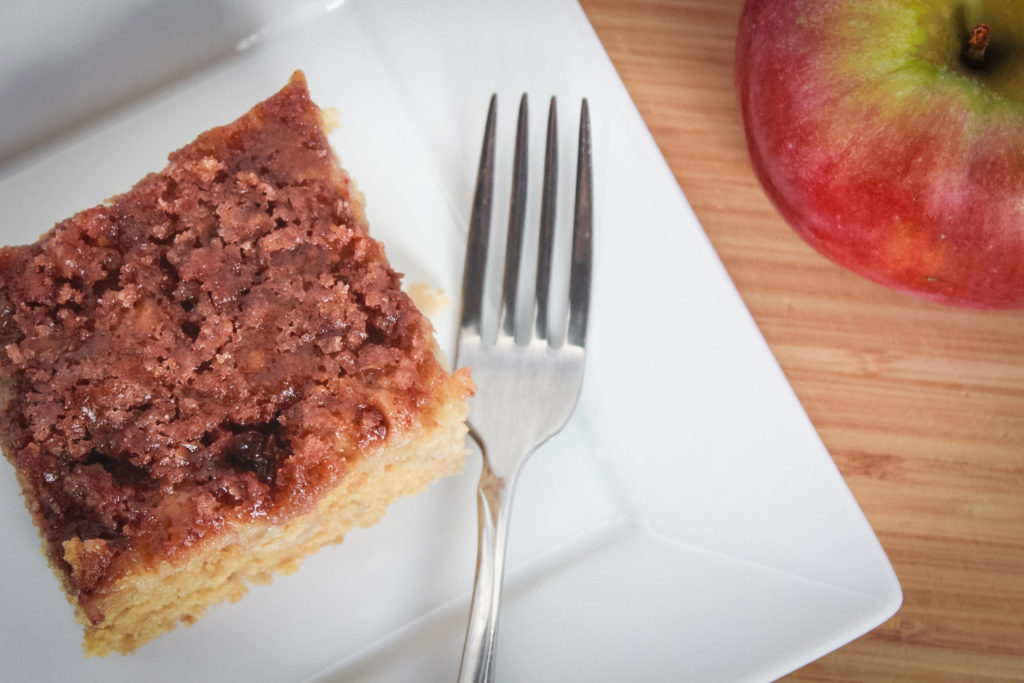 Recently we were gifted with about a bushel and a half of apples from a friend who has several apple trees in their backyard, so we have been making alllllllll the apple things. Applesauce, apple crisp, apple muffins, apple onion chicken, dehydrated apple crisps, apple oatmeal, apple dump cake. So many delicious ways to enjoy them! This has definitely been my favorite use of them thus far though. Not overly sweet, with delightful hints of cinnamon gracing every bite.
When we were invited to our neighbor's for dinner a few weeks ago, she requested that we bring dessert, and I knew exactly what I would whip up. My house smelled absolutely glorious as it baked, and my husband declared that if it tasted anything like it smelled he didn't want to share. Apparently the universe heard his cry, because my son woke up from his nap with a fever soon after and we had to cancel. I was bummed… but on the upside… more apple cake for us!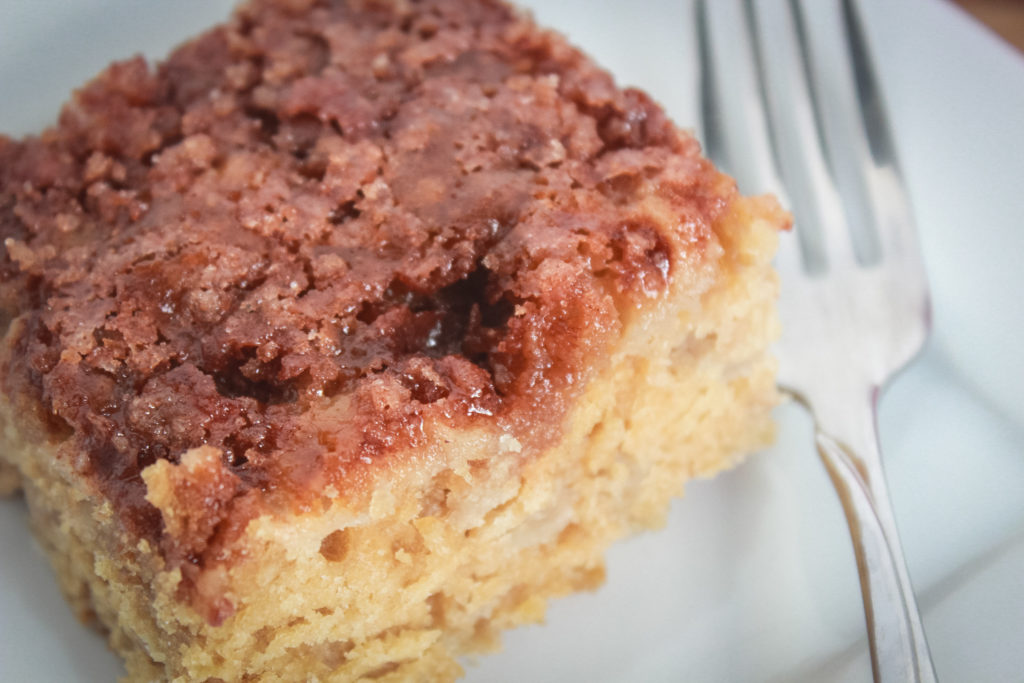 The great thing about this recipe, if you are thinking you need some of this goodness in your life #stat, is that most of us probably have all these ingredients ready to go in our pantry as we speak. How convenient is that? Also, I may be in the minority here, but I think this cake is totally acceptable as a breakfast item. I mean, donuts are cake right? So why not?
Homemade Apple Cake
Easy homemade apple cake with crispy topping
Ingredients
1

cup

brown sugar

1/3

cup

oil

1

egg

1

cup

milk

1

tsp

vanilla

1

tsp

baking soda

2 ½

cups

flour

2 ½

cups

chopped apples
Topping
1/2

cup

sugar

1

tsp

cinnamon

1

tbsp

butter
Instructions
Preheat oven to 325.

Combine all ingredients except topping until thoroughly mixed.

Grease a 9×13 inch pan and pour in cake batter.

Mix topping ingredients, and sprinkle over top of the cake.

Bake for 45 minutes. Serve and enjoy!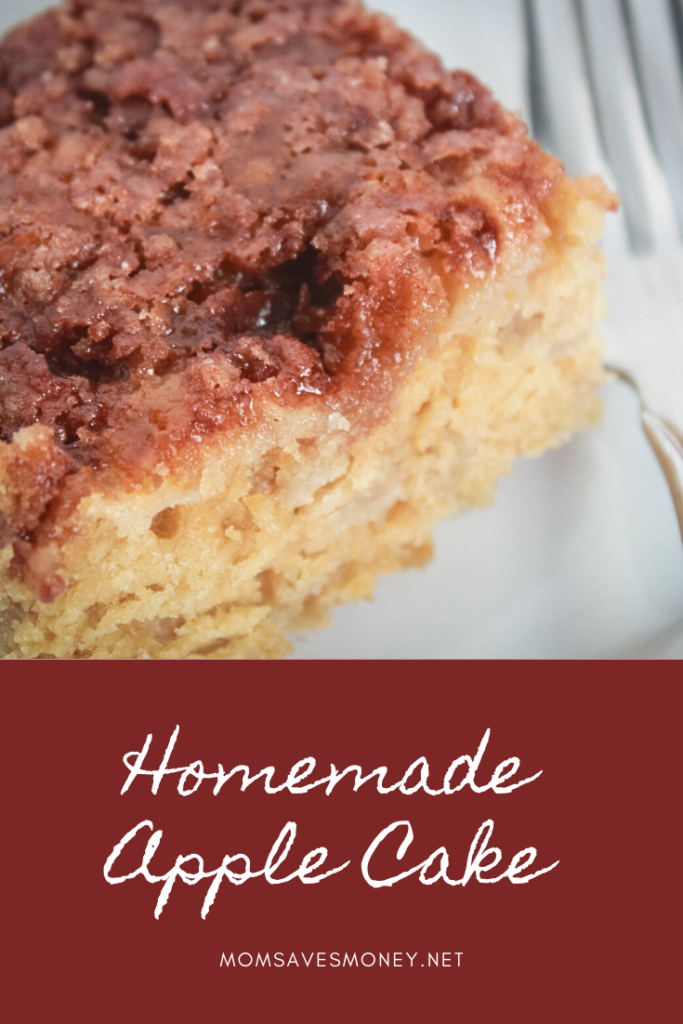 Jenny is a wife and stay at home mother of two. She loves good food, and enjoys experimenting in the kitchen. When she's not busy chasing kids, you can find her digging into a good book, enjoying the great outdoors, and trying not to kill her houseplants.