Who loves soup season?!?! There is just something about the autumn and winter months that makes me soup happy my soul happy. Bulky scarves, leaves crunching under my feet, and a hot bowl of soup on a blustery day. Mmmmmmmm. Yep…definitely my favorite seasons. So today I give you: Italian Noodle Soup.
This is a much loved, much requested meal, and I might be slightly obsessed. But that's just kind of how I feel about soup in general. In fact, I apologize in advance if half the recipes I share from now until next April are soups. #sorrynotsorry.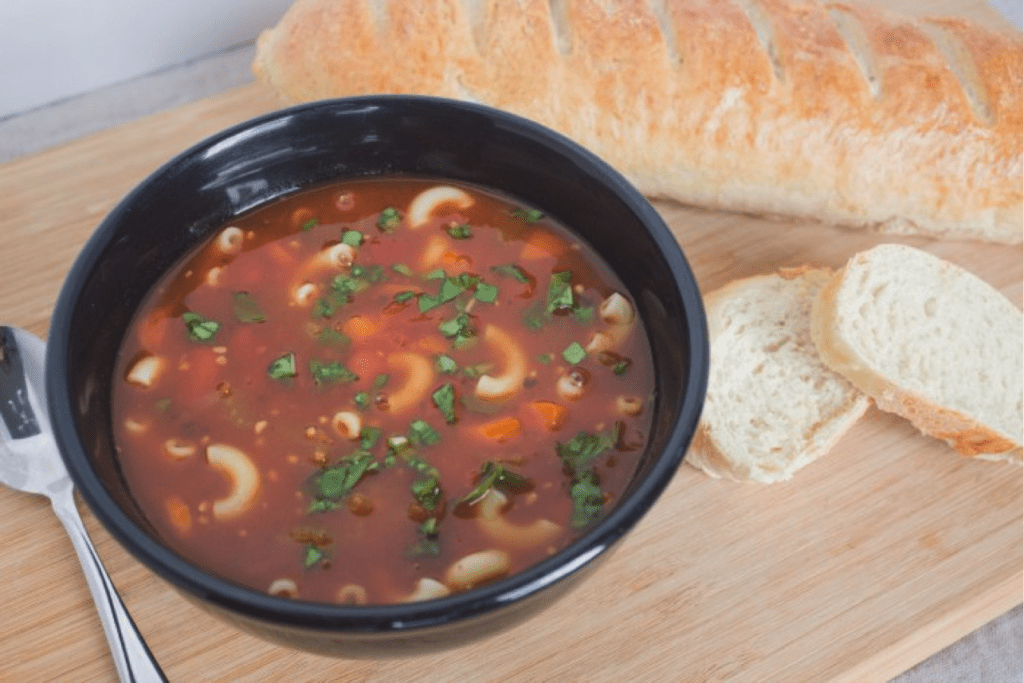 Italian noodle soup is not only delicious, but its also a pretty healthy option, and a great choice for meatless Monday. It's hearty and flavorful, and a surefire crowd pleaser. I am actually in the process of trying to establish a monthly soup night with my neighbors and will be starting things off with this one, just to make a good impression. So basically what I'm trying to say is….it's really good. I'm pretty sure if you give this a try you will be adding it to your fall and winter meal plan.
A few tips with this recipe:
You can use any type of noodle you prefer, but I usually do macaroni or rotini.
You can add a dash or two of cayenne if you're like me and enjoy a little heat.
Save yourself a little time on the weeknight by chopping and freezing those veggies ahead of time. Sometimes I like to go a little crazy and prep all the veggies for the week on a Sunday afternoon. Makes my life a LOT easier…especially at 4:30 when my kids typically lose their marbles, and I'm at energy level zero.
It freezes really well, so its great for batch cooking and having a grab and go lunch option for my husband.
Lastly….this soup rises to utter perfection when topped with some fresh parmesan and served with a side of warm crusty French bread. So don't settle for anything less. Enjoy!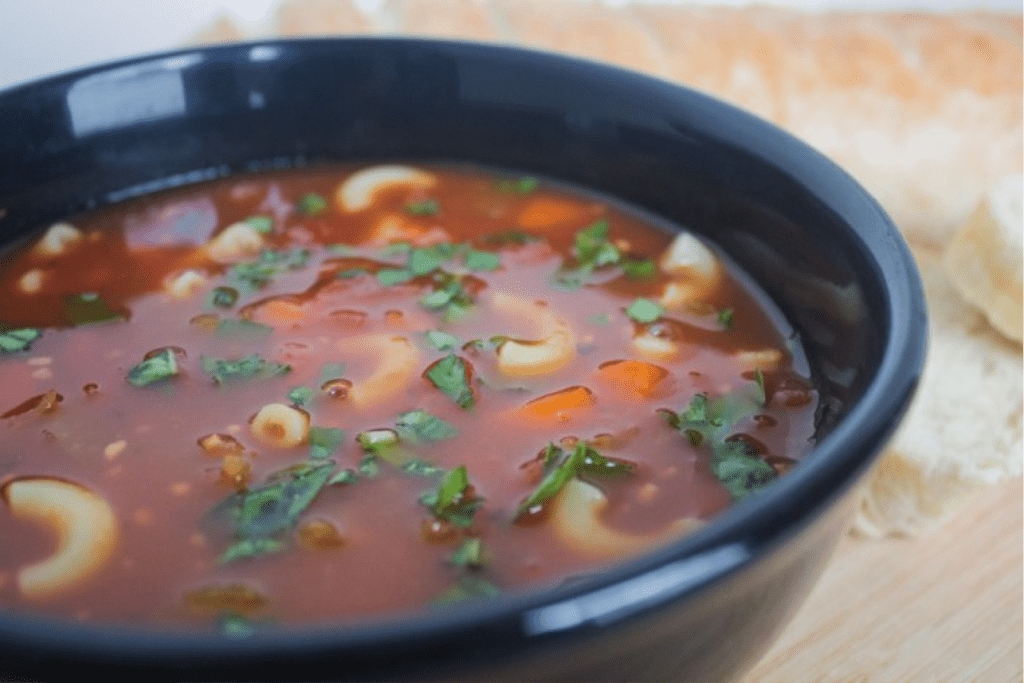 Italian Noodle Soup
Ingredients
1

large yellow onion

chopped

2

large carrots

diced

3

stalks of celery

chopped

3

tsp

minced garlic

3

8 oz cans tomato sauce

32

oz

vegetable broth

1/2

cup

water

1

15 oz can of petite diced tomatoes

1 1/2

tsp

dried basil

1

tsp

dried oregano

salt and pepper to taste

1

cup

dry pasta

I used macaroni noodles

1

can dark red kidney beans

drained and rinsed

2

cans black beans

drained and rinsed (I used homemade)

fresh basil and parmesan cheese for garnish
Instructions
Add a little oil to a large stock pot and then toss in your onion, celery, and carrots. Saute over medium heat until tender….if you don't want them crunchy in your soup I recommend cooking them for 8-10 minutes, stirring occasionally to keep them from burning.

Add your minced garlic and saute for a minute or two, then add your tomato sauce, vegetable broth, water, diced tomatoes, basil, oregano, salt, pepper, red kidney beans and black beans. Stir to thoroughly combine and then reduce heat to low and cover. Allow to simmer for about 20 minutes.

While the soup is cooking, prepare your pasta according to package directions and set aside. Add the cooked noodles to soup just before serving.

Top with grated parmesan and serve with fresh bread.
Notes
Freezing Instructions: Once cooled, store in freezer safe bags or containers and freeze. Defrost and reheat when ready to eat.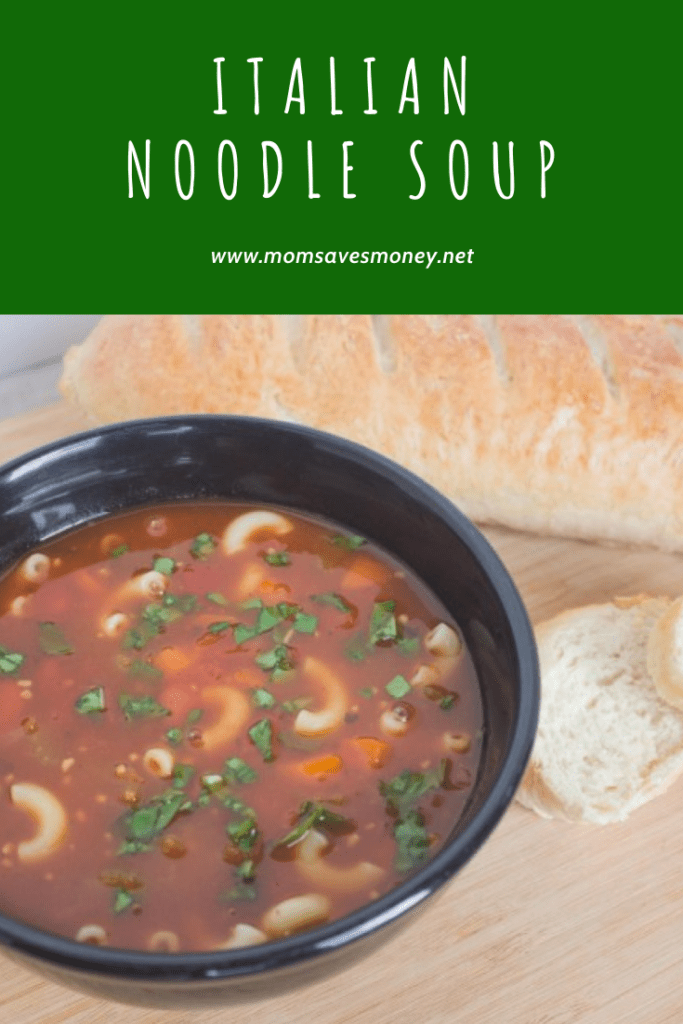 Jenny is a wife and stay at home mother of two. She loves good food, and enjoys experimenting in the kitchen. When she's not busy chasing kids, you can find her digging into a good book, enjoying the great outdoors, and trying not to kill her houseplants.