Let's be honest…..if you live in the good old US of A, chances are you have a major addiction to Ranch dressing. It's an essential sidekick to everything!  Pizza or wings, veggies or salad…bring on the ranch!  And what's not to love about that creamy goodness?  It's an explosion of flavor that makes your tastebuds do a happy little jig. But if we're being honest, it's probably NOT the healthiest. I mean, have you ever read the label on that stuff? The calorie count alone makes me cringe, not to mention the host of ingredients that I can't identify much less pronounce.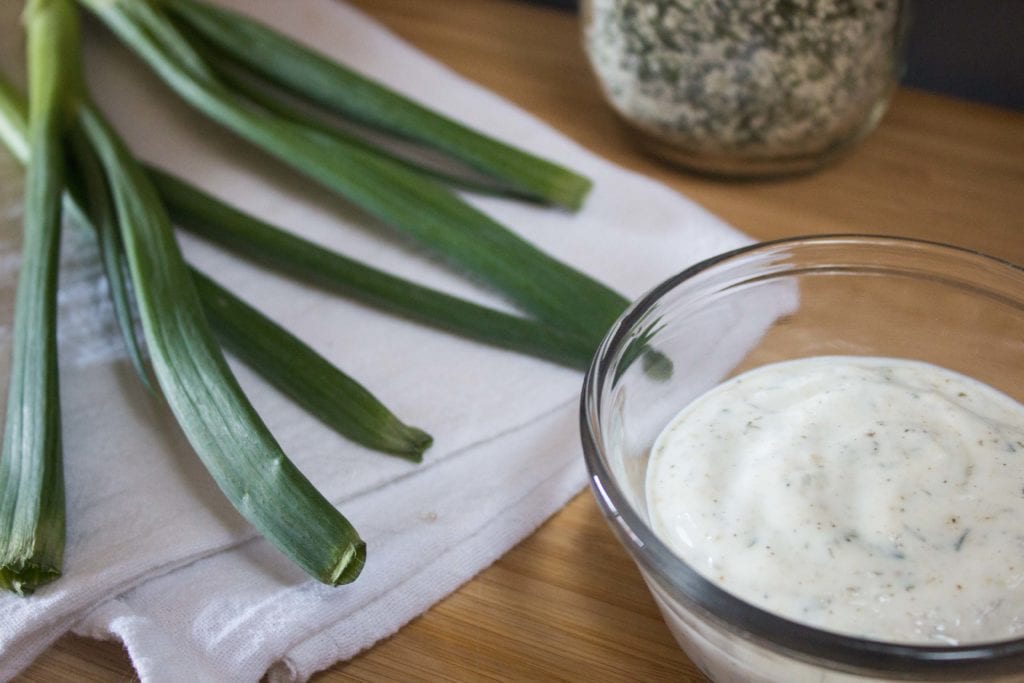 About a year ago I started to realize that maybe that should bother me a little more than it did. So I set out to make my own, using the contents of my pantry. Now, you may not have an obsession with spices and seasonings like I do, so perhaps you won't have all of these ingredients on hand. But in the long run its a lot cheaper to buy the ingredients to make your own than it is to keep buying packets. (You can find most of these ingredients at the Dollar Store, like Nicole does when she makes meals on the cheap.) And, this recipe is so easy!
All you have to do is measure out each seasoning into a small bowl, and mix well. I like to store mine in a mason jar, so usually I just dump all the ingredient in the jar and then give it a few good shakes. That's it! You're done!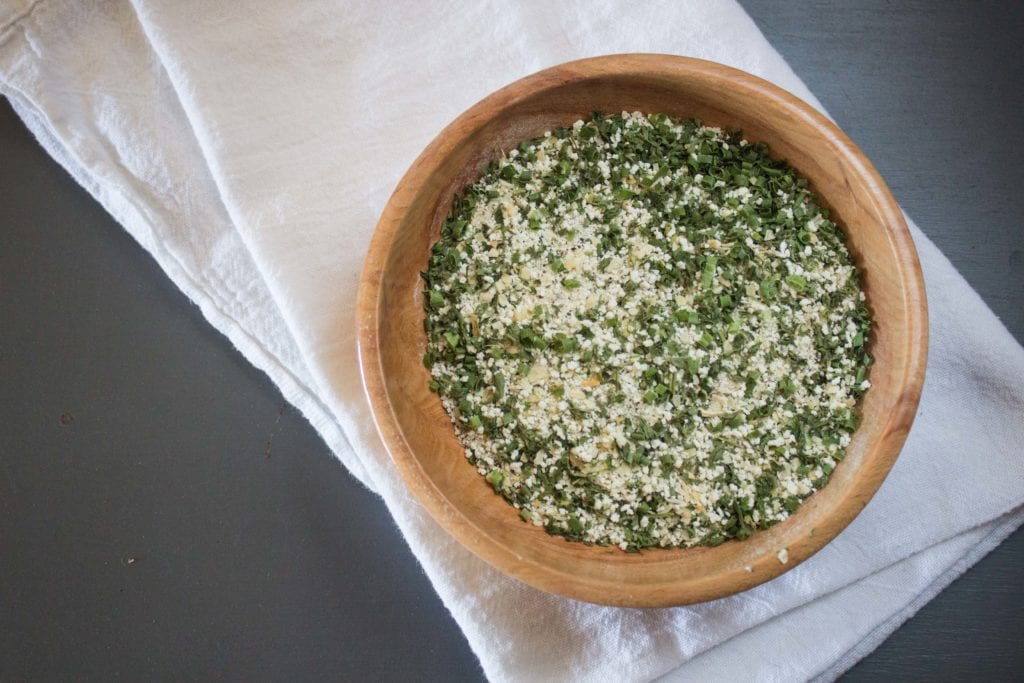 Make sure whatever container you use is airtight to preserve the flavor and keep your seasoning from turning into a hard clump. (Ask me how I know this.) If you are feeling particularly ambitious, you could double or triple this recipe so you don't need to make more for a LONG time. That's what I usually do. More work up front means I get to be lazy later! Every tired moms dream!
Try this recipe in ranch crackers or cheesy bacon ranch pasta salad. This homemade ranch dressing makes these recipes out of this world delicious!
Homemade Ranch Seasoning Mix
Make your own ranch dressing
Ingredients
2 1/2

T

dried parsley

2 1/2

tsp

garlic powder

2 1/2

tsp

onion powder

3

tsp

dried minced onion

2

tsp

dried chives

1 1/2

tsp

black pepper

2

tsp

dried dill

1 1/2

tsp

salt*
Instructions
Combine all ingredients in a bowl and mix well. Store in an airtight container. 2 Tablespoons equals 1 store bought package of ranch seasoning

To make dressing, mix one tablespoon of the seasoning with 1/2 cup of mayo or plain yogurt. Use as-is for a thicker dip, or add 1/3 cup milk or buttermilk to thin it out.
Notes
*The salt can be left out or halved to reduce sodium intake.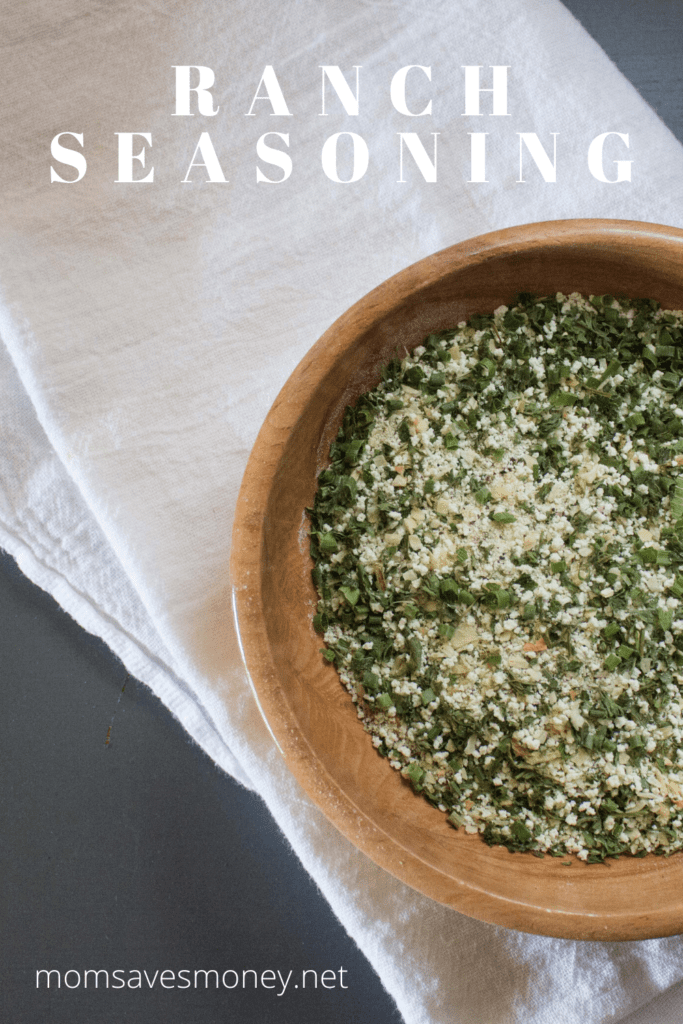 Jenny is a wife and stay at home mother of two. She loves good food, and enjoys experimenting in the kitchen. When she's not busy chasing kids, you can find her digging into a good book, enjoying the great outdoors, and trying not to kill her houseplants.