I'm not a cheese connoisseur. I'm not that person that knows about tons of cheeses.  But I know what I like.  Cheddar.  Mozzarella. Monterey Jack.  Bleu cheese.  Feta!
And lucky for me – my boys like feta too!
And lucky for me, my garden produces lots of cucumbers and tomatoes during the summer time. So many, in fact, that I've compiled a list of my favorite, easy recipes for a summer garden bounty.
This recipe is incredibly simple with only four ingredients. And lucky for me, my boys like cucumbers.  And tomatoes.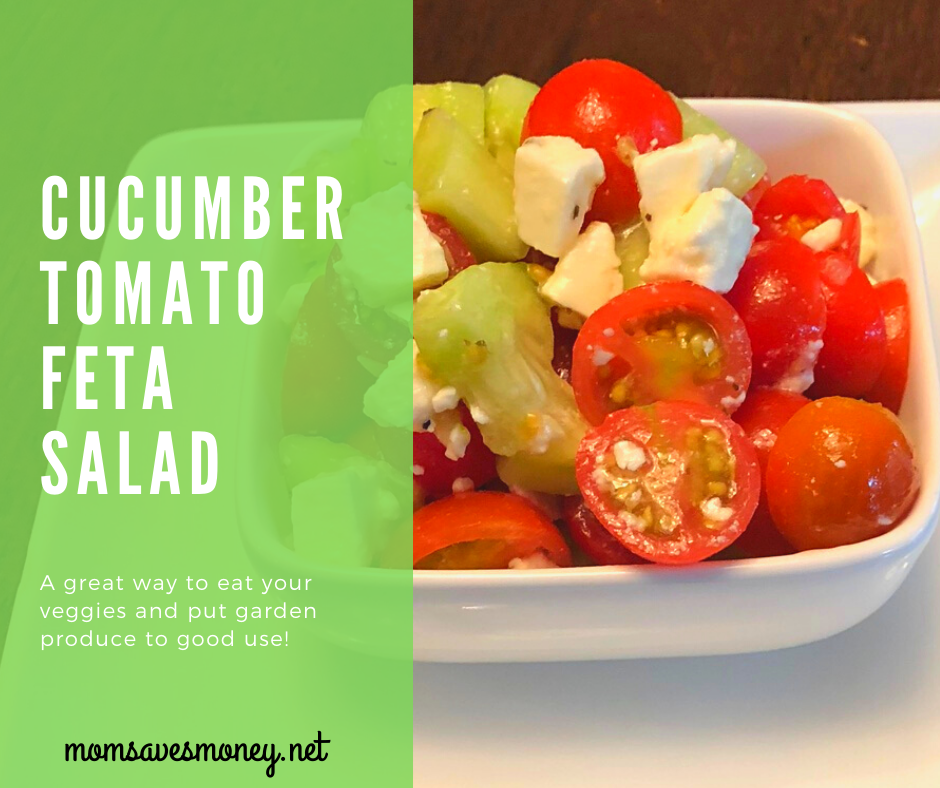 That's where this "recipe" comes from.  It isn't even much of a recipe, as you'll see.  It's just a combination of ingredients that are amazing together.  I'll make a double or triple batch and we'll eat it for 2-3 meals that week.  Try it!  You'll like it!
Love simple 5-ingredient or less recipes? Check out our cookbook 'Incredibly Easy 5-Ingredient Meal Plan and Cookbook' with a 6 week meal plan, weekly shopping list and 59 delicious recipes.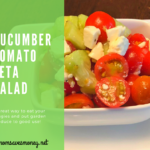 Cucumber Tomato Feta Salad
Easy and delicious summer salad
Ingredients
1

pint

cherry or grape tomatoes, cut in 1/2

1

cucumber, peeled and diced

1/2

cup

feta cheese

Italian Salad Dressing
Instructions
Cut the tomatoes in half. You can cut in quarters if they're really big.

Peel and dice the cucumber into bite-sized pieces. You can leave the peel on if you want, but I prefer it without the peel.

In a large bowl, mix the tomatoes, cucumber and feta together. Drizzle with just a little salad dressing. Add more if you want, but it doesn't take much!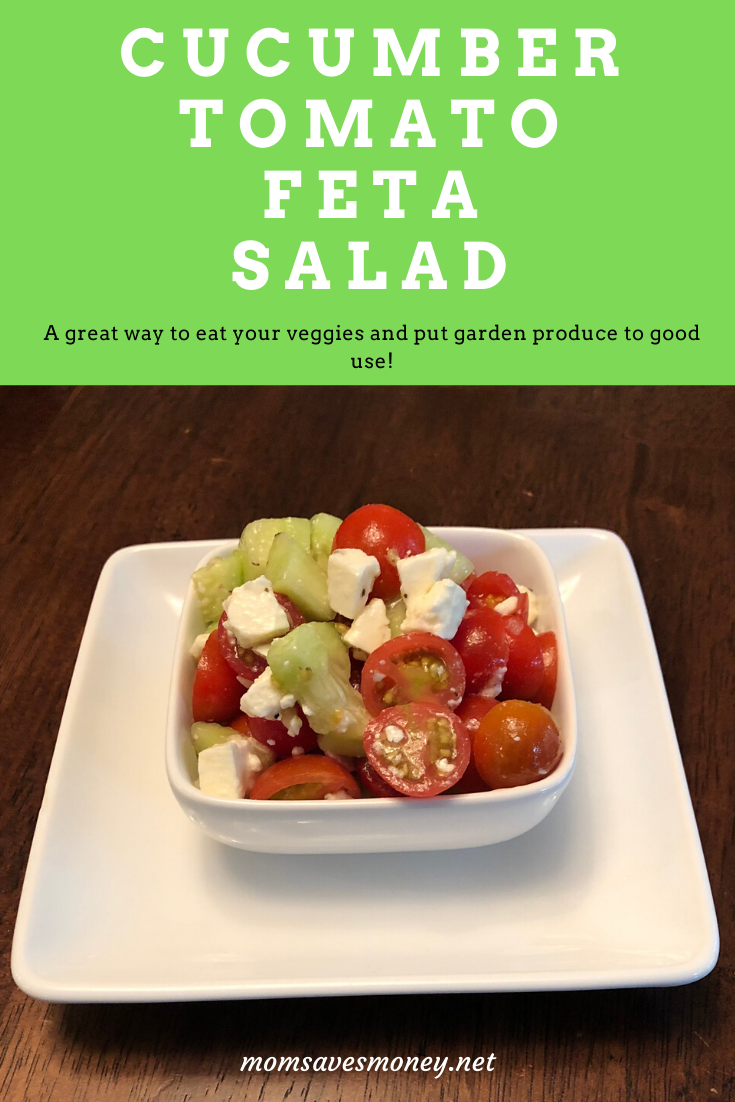 Jayme is a wife to 1 and a mother to four little boys. She tries to coupon, builds a smart stockpile, and always meal plans. While she likes to cook, she's in the stage of life where simple is usually better – she never knows how many hands she'll have free at dinner time! You can find her on Instagram.