Summer is the perfect season for one of my all-time favorite drinks, passion tea lemonade. It's light and refreshing and 0h-so-delicious! Just picture yourself sitting out in the warm sun, with a cool breeze blowing, and one of these ice cold babies in your hand. Doesn't that sound dreamy?
My kids love fresh watermelon lime slush and I love this passion tea lemonade copycat drink for a special summer treat on a hot day. While we are typically water drinkers in our house, now and then we enjoy something a little more fancy. The good news is that this kind of fancy is actually super easy to mix up.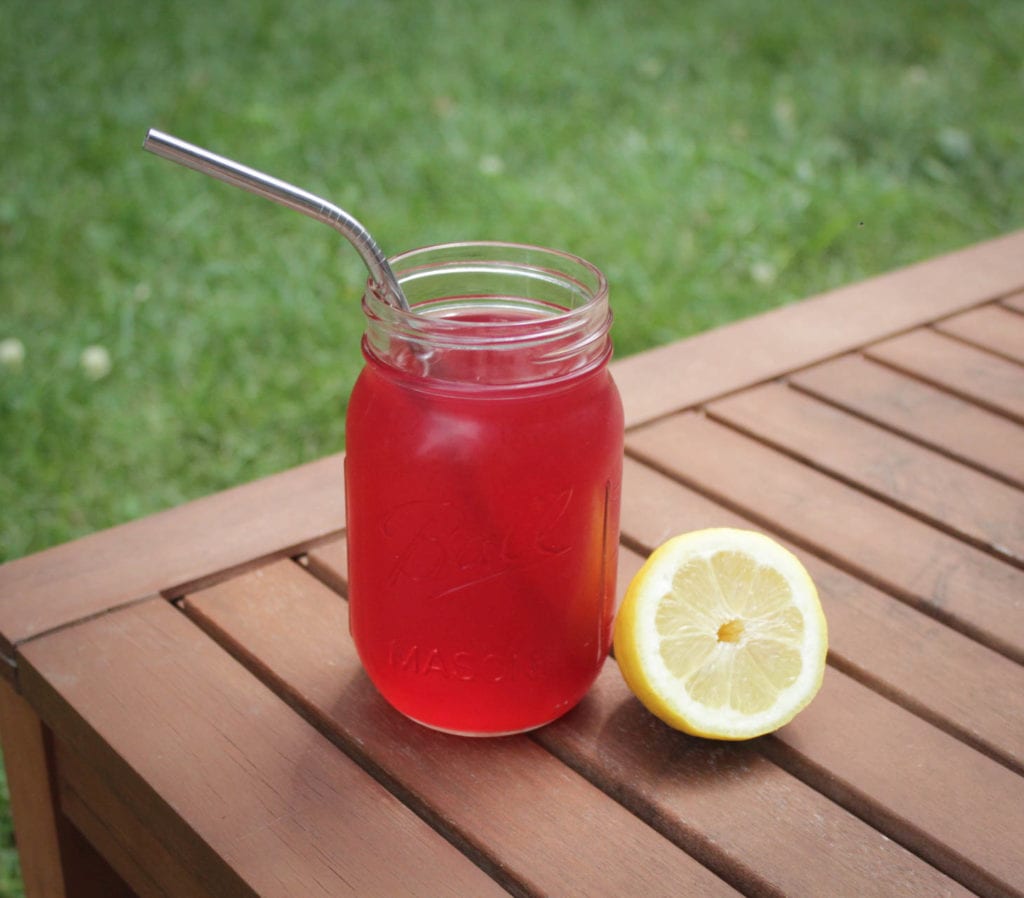 When I was fresh out of college, I didn't try very hard to get myself a job in my chosen field. I was eager to make the world a better place, but was second guessing the degree I had worked so hard for. While I wrestled with that I spent a few years working part time shifts at a well-known coffee shop. One of the perks I enjoyed was free and discounted drinks at every shift. In the summertime I could not get enough of the passion tea lemonade. It was just so crisp and refreshing, especially at the end of my shift when I would walk out into the blistering hot sun.
Once I finally landed my dream job I had to quit the coffee shop. Unfortunately my chosen career was not in a well paid field, and thus it was no longer affordable to enjoy a daily beverage. Wah Wah. Thankfully, the recipe for this particular drink was easy to replicate at home, and much more budget friendly than popping through the drive through on a regular basis. I also love these copycat iced coffee recipes to make my morning cup of joe at home.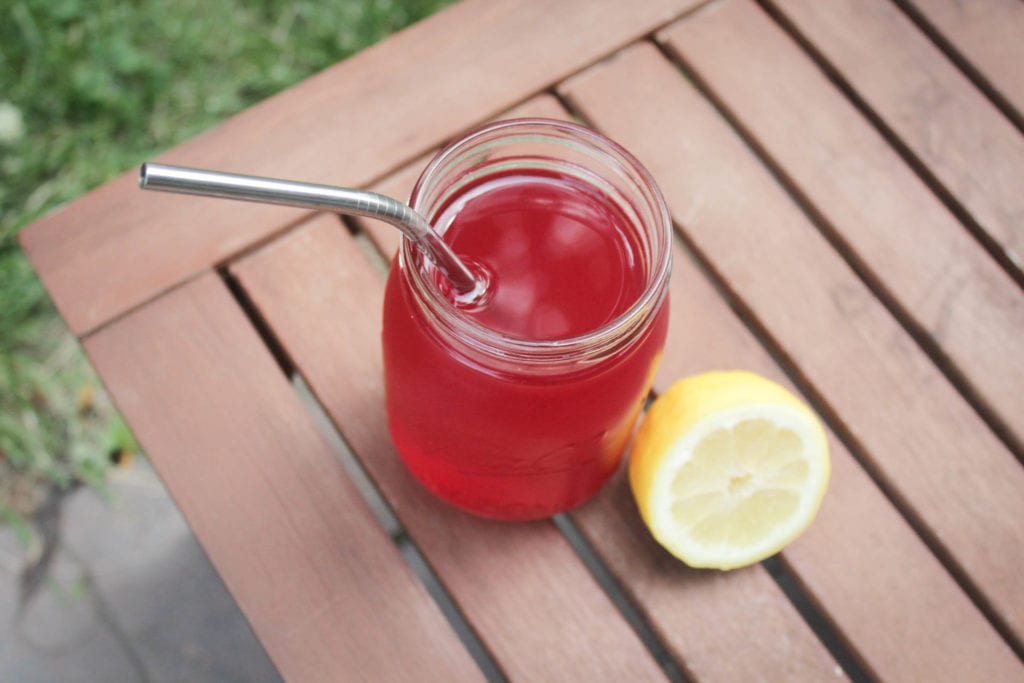 This recipe uses sweetened lemonade, at a half and half ratio, so I don't always feel the need to add any additional sugar. However when I'm hankering for something a little sweeter I sometimes add a bit of honey to each glass. My kids love it without though, so apparently I'm not the only one who thinks its sweet enough without. Give it a try and see what you think…I'm sure you'll enjoy it!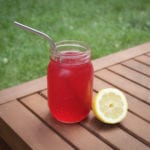 Passion Tea Lemonade
A refreshing summer drink
Total Time
2
hours
10
minutes
Ingredients
4

cups

water

4

passion tea tea bags

4

cups

lemonade

honey or sugar to taste
Instructions
Boil your water, then pour into pitcher and steep tea bags for 5 minutes.

Remove tea bags and add 48 oz. of lemonade to pitcher

Refrigerate for 2 hours, then serve and enjoy!
Recipe Notes
*for a quicker cold drink, you can steep the tea in 3 cups of water and add ice cubes and/or a little more cold water.
**If you plan to add honey, it works best to add it to the hot tea before you mix in the lemonade. I'd add 1 Tbsp to start and more if needed.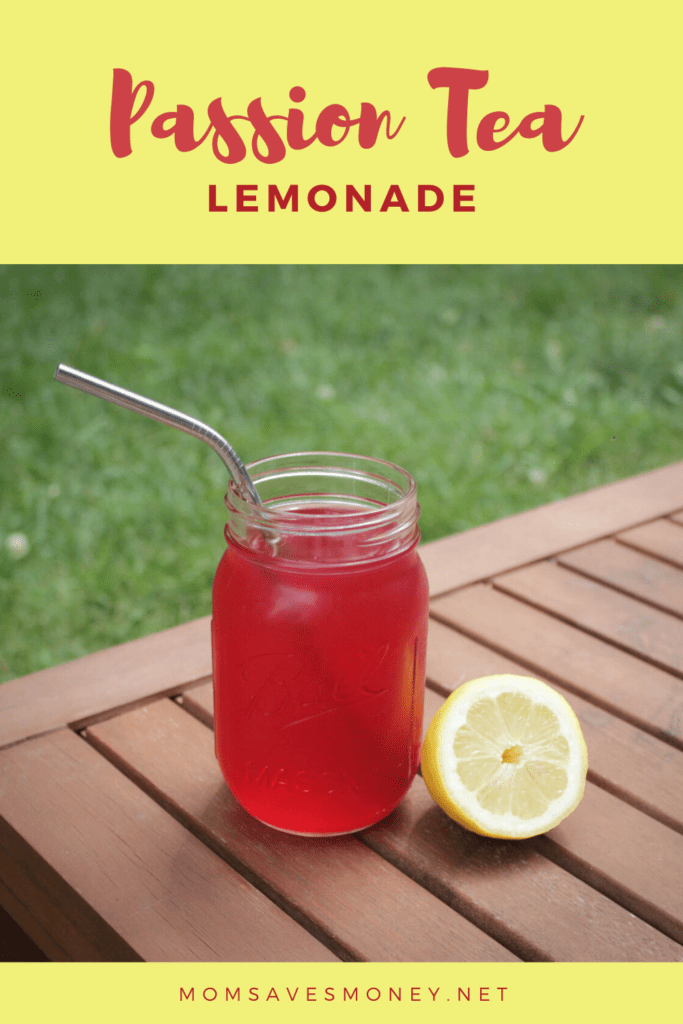 Jenny is a wife and stay at home mother of two. She loves good food, and enjoys experimenting in the kitchen. When she's not busy chasing kids, you can find her digging into a good book, enjoying the great outdoors, and trying not to kill her houseplants.