No-bake indoor S'more bars with the classic flavors of marshmallow, graham crackers and chocolate made in the microwave. 
Is there any better food to eat around a bonfire than S'mores? I don't think there is. Well, if there is, I haven't had it.
That melty chocolate with the slightly charred marshmallows sandwiched between 2 graham crackers? Delicious! And I have some great memories of bonfires over the years. With Junior & Senior High youth groups. In college with sorority sisters.With post-college Bible Study groups. Here at home in a small firepit in our backyard. Just good times.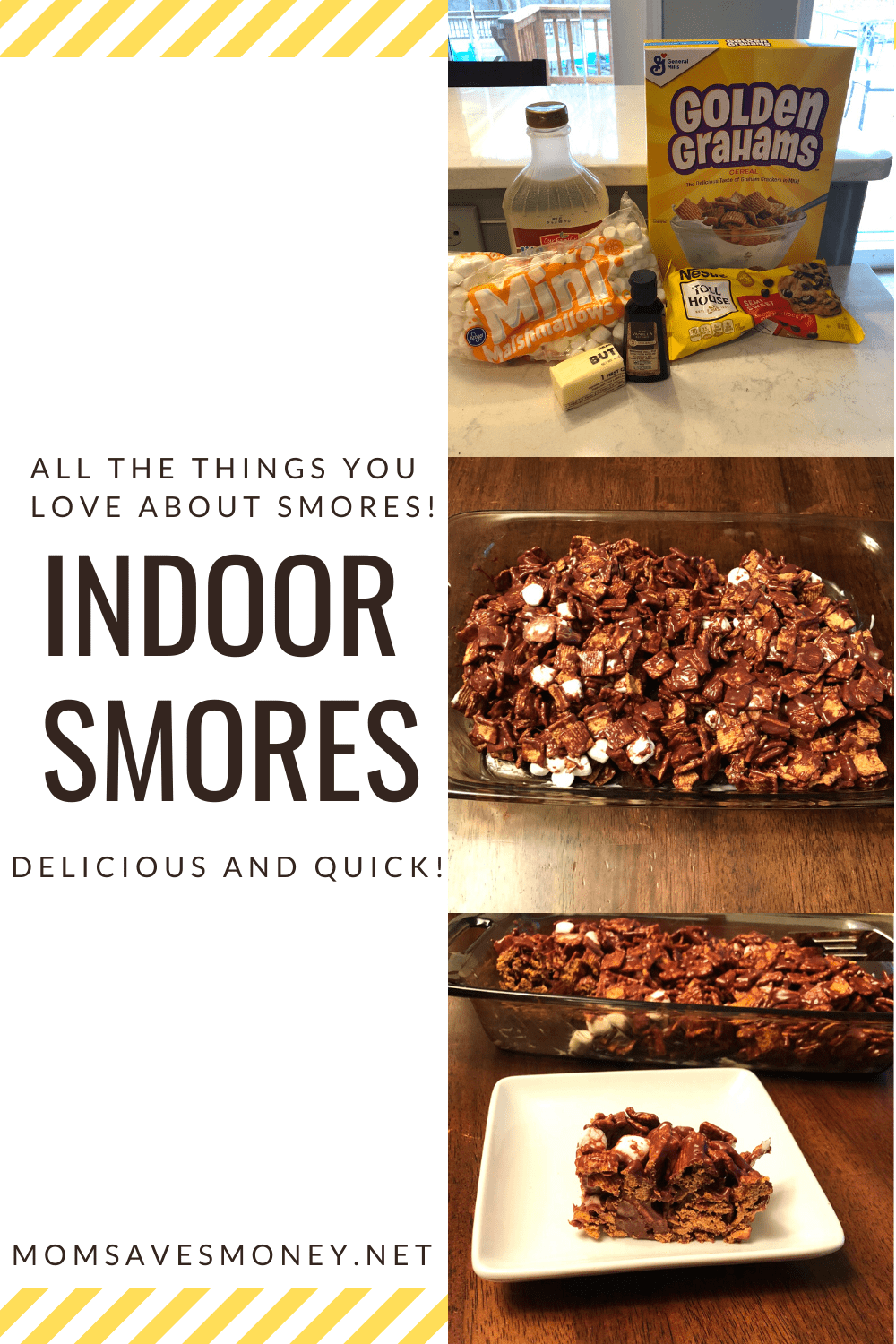 Eating smores brings those good feelings back. But, what if you want to share those good feelings with others? Say at an office? Or a potluck? Or anywhere else where a fire would be totally inappropriate?
Here's the answer: Indoor S'more Bars! I call 'em Indoor S'mores cause you make them without a fire. Like in a microwave totally in your house. Sure, you can actually make individual s'mores in the microwave, but smore bars allow you to share. And, you can make them year round. Let that be your excuse to make them now!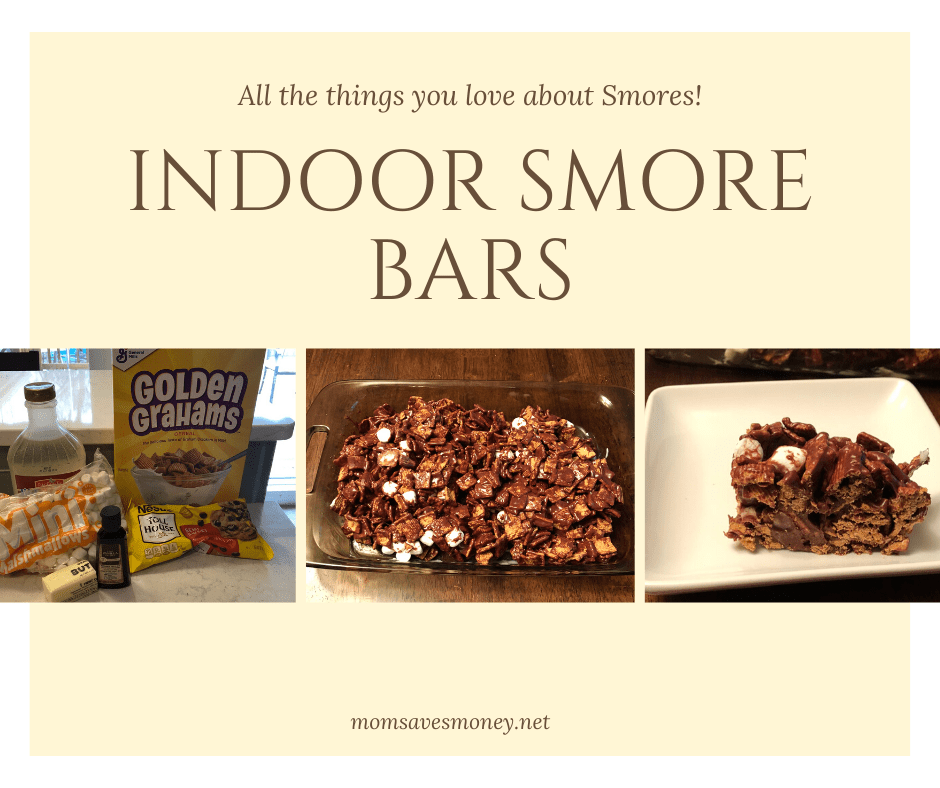 Indoor S'more Bars
Marshmallow, graham cracker and chocolate without a campfire.
Ingredients
1

box

Golden Grahams cereal

1 ½

cups

chocolate chips

5

Tbsp

butter

¼

cup

corn syrup

1

tsp

vanilla

6

cups

marshmallows (divided)
Instructions
Melt 5 cups of marshmallows, chocolate chips, corn syrup, and butter in large bowl in microwave until melted. Stir every minute.

When melted, add the vanilla. Stir in completely.

Add Golden Grahams and 1 additional cup of marshmallows.

Pour into greased 9×13 pan. Let sit to harden. Serve and enjoy!
Jayme is a wife to 1 and a mother to four little boys. She tries to coupon, builds a smart stockpile, and always meal plans. While she likes to cook, she's in the stage of life where simple is usually better – she never knows how many hands she'll have free at dinner time! You can find her on Instagram.