We are not big shrimp eaters at our house. Not because we don't like it, but because it's a little pricy compared to chicken or turkey. But my husband and I went out on a date last year to see a show at the Orpheum (Hamilton definitely lived up to all the hype!), and at dinner we ordered some bang bang shrimp that absolutely blew my mind. I was determined to recreate it when we got home.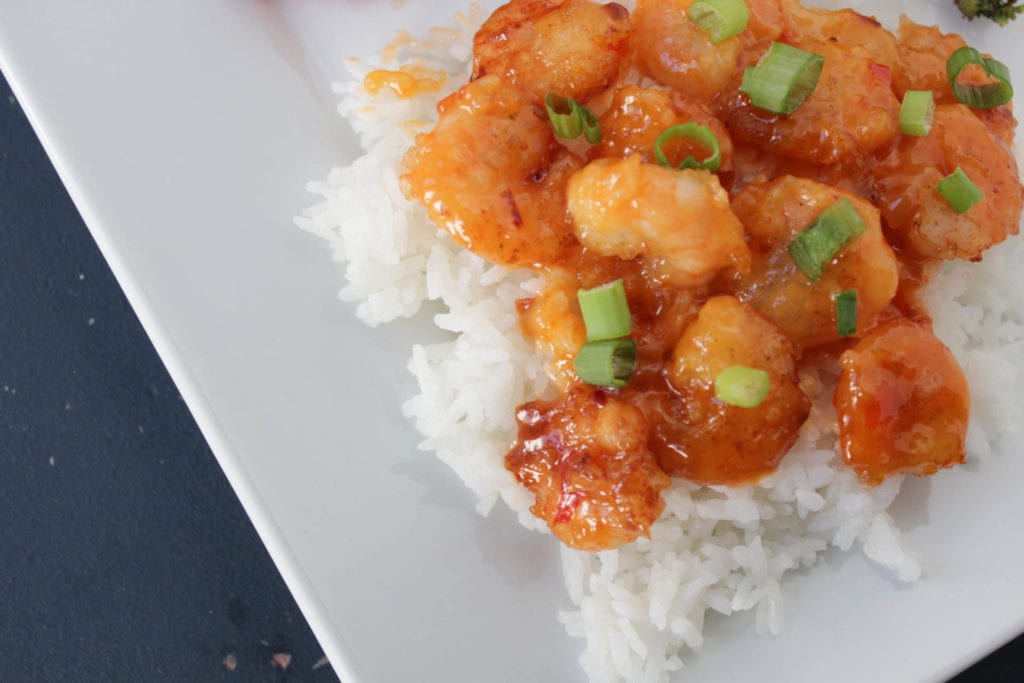 Before we had kids, I used to prepare shrimp several times a month and there would always be enough for leftovers the next day. We also used to regularly go out on dates. #thosewerethedays. Don't get me wrong. I wouldn't trade my kids for the world, but there are a few things I miss about our pre-kid life and budget.
Anyway, my children are insatiable little food monsters (who I love dearly) but at least when it comes to shrimp, leftovers are just not a thing. So we tend to stick with less expensive meat selections except on rare occasions.
But the other day I was majorly craving some shrimp and decided to splurge. I whipped up this super easy bang bang shrimp and I'll be honest, I'm probably gonna have to make room in the budget more often. It's SO good, and comes together quickly.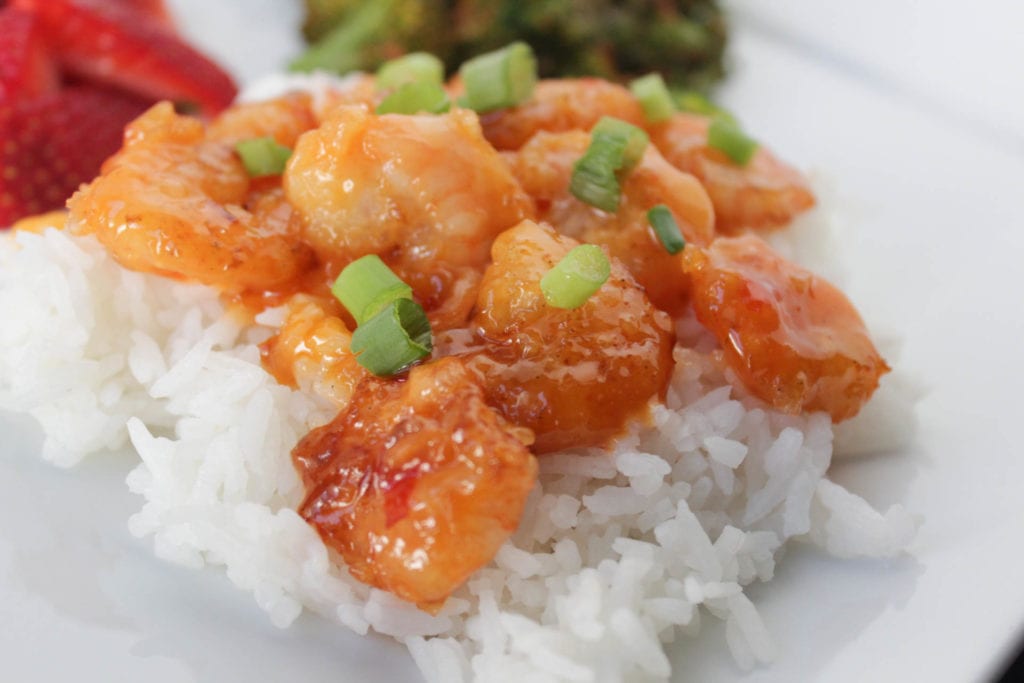 It's probably not the healthiest of meals out there, but if you serve it with some roasted veggies and fruit I think it evens out. Or at least that's what I tell myself….haha. This is definitely one of those crowd pleasers that makes a good meal for company….whenever we start having company again. For now, it will also make you feel like you're getting takeout without the takeout price tag, and I love recipes like that. 
More Chinese-style recipes that are just like takeout:
Love simple 5-ingredient (or less) recipes? Check out 'Incredibly Easy 5-Ingredient Meal Plan and Cookbook' with a six weeks of meal plans, printable shopping lists and 59 easy recipes.
Bang Bang Shrimp
Better than Chinese takeout!
Ingredients
1

pound

shrimp

peeled and deveined

1/2

cup

mayonnaise

1/4

cup

sweet chili sauce

Cornstarch

Oil for frying

I used avocado
Instructions
In a small bowl, mix the mayo and sriracha and set aside.

In another bowl, add the shrimp and sprinkle with cornstarch until will coated.

Cover the bottom of a heavy bottomed pan with oil. I prefer to keep my oil use to a minimum, so I just barely cover it. Fry up the shrimp in batches if you can't fit them all in the pan, and then set to drain on a paper towel.

When fully cooked, coat the shrimp with the sauce and serve immediately over rice.

Enjoy!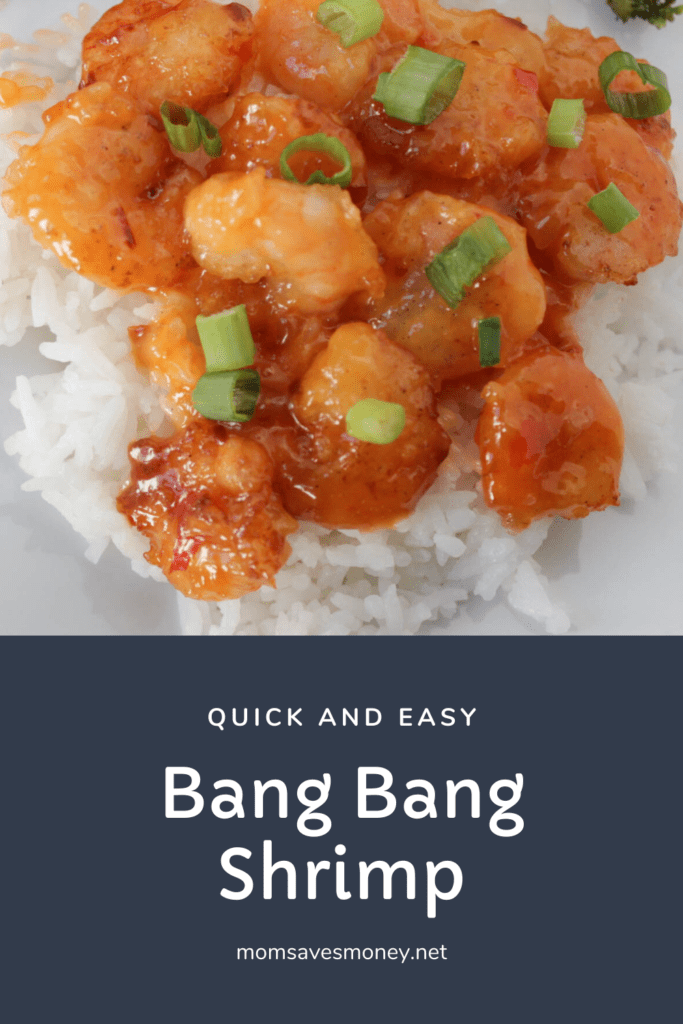 Jenny is a wife and stay at home mother of two. She loves good food, and enjoys experimenting in the kitchen. When she's not busy chasing kids, you can find her digging into a good book, enjoying the great outdoors, and trying not to kill her houseplants.