I'm so excited to share this recipe! I've been on quite a journey with my health the last few years and have begun to discover just how much of an impact our diets can have on our health. This healing turmeric ginger fruit smoothie boasts all sorts of amazing anti-inflammatory and antioxidant properties, and it tastes delicious. It's something I can feel really good about when the craving for an icy treat hits, and comes together quickly in the blender. Not to mention I pretty much always have these ingredients on hand.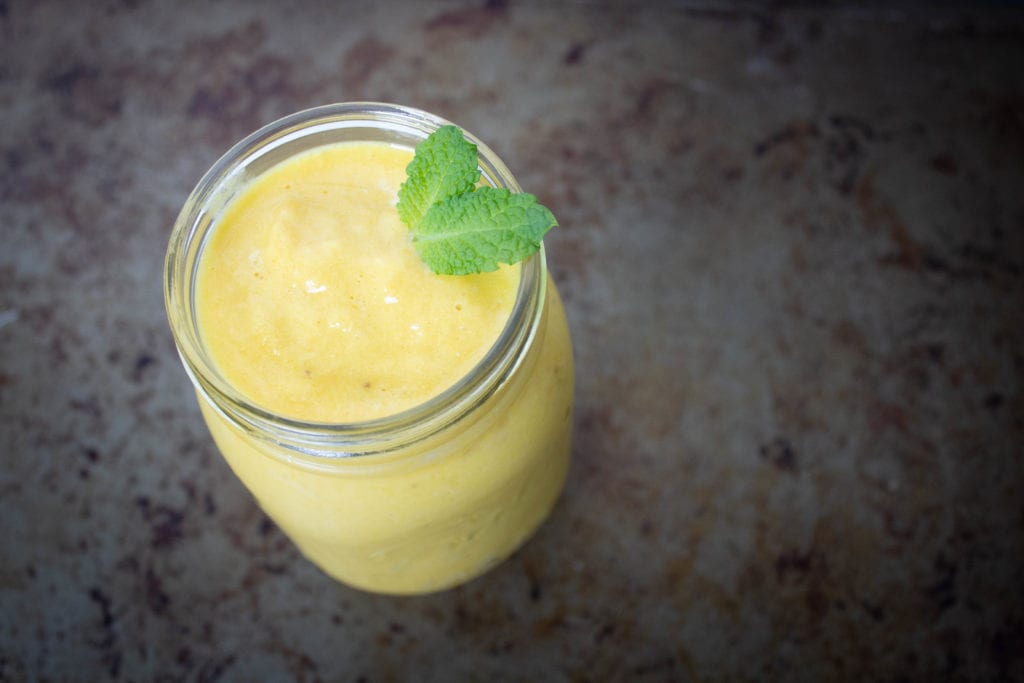 How to Make a Ginger Tumeric Fruit Smoothie
In my opinion, this particular smoothie does not require any additional sweeteners, because the pineapple is more than sweet enough. Simply toss 2 cups of frozen pineapple chunks in a blender or food processor with 1 ripe banana, 1 cup of milk of your choice (we use almond), 1 tsp of ground turmeric, and 1/3 tsp of ground ginger root. Blend and serve! You can add additional milk if you feel the smoothie is a bit too thick, but personally I love mine to be almost as thick as ice cream but not so thick that I can't use a straw.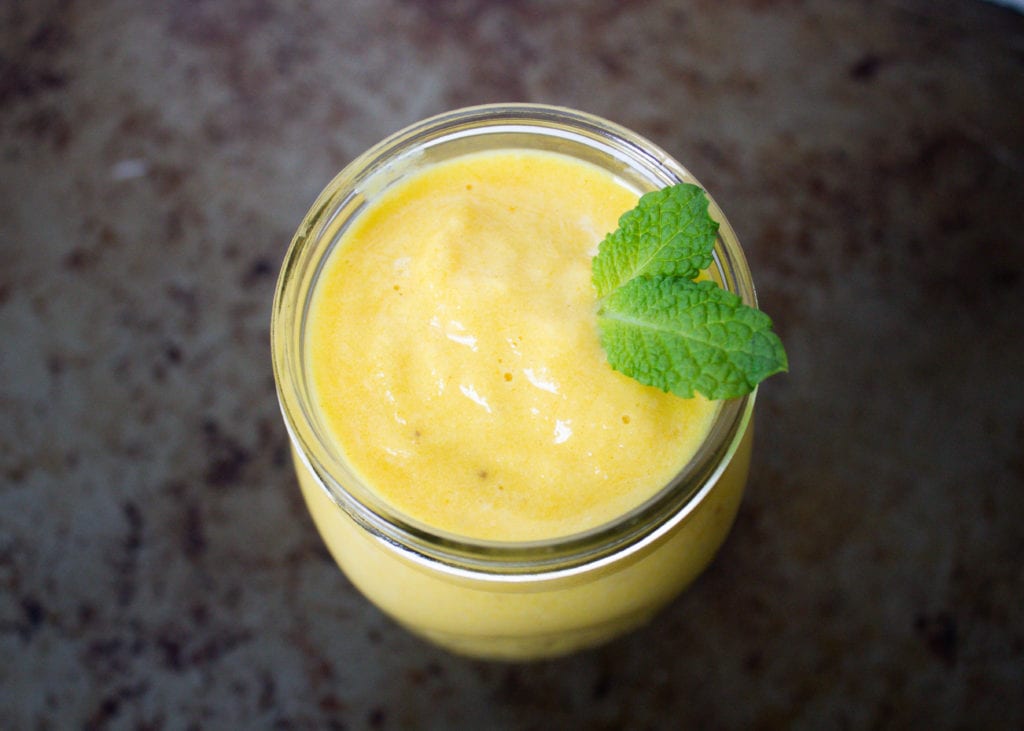 Customize this Smoothie Recipe
Now there are all sorts of ways you can modify this to your taste. First of all, coconut milk would be amazing and give this a very Piña Colada flavoring. You can also use fresh turmeric or ginger if you so choose, just add a bit more than the measurements listed for the dry version. I don't always have fresh on hand, so I usually use the powdered version. My kids didn't really care for these with the ginger and turmeric, but loved it when I made a pineapple and banana fruit smoothie without them. You can also pour these into some popsicle molds for a tasty frozen treat later. So many ways to adjust it, so have it your way!
Ginger Turmeric Fruit Smoothie
A healing smoothie with fresh fruit
Ingredients
1

cup

almond milk

or milk of choice

2

cups

frozen pineapple chunks

1

banana

fresh or frozen

1

tsp

ground turmeric

1/3

tsp

ground ginger root
Instructions
Add all ingredients to a blender or food processor, pulse until smooth and serve!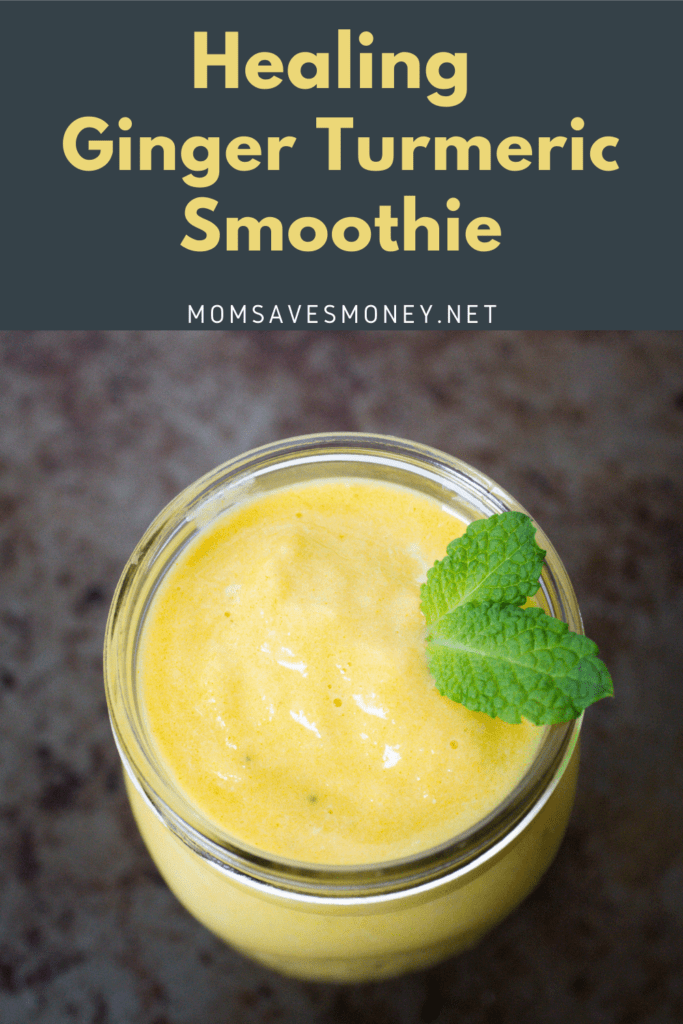 Jenny is a wife and stay at home mother of two. She loves good food, and enjoys experimenting in the kitchen. When she's not busy chasing kids, you can find her digging into a good book, enjoying the great outdoors, and trying not to kill her houseplants.