Disclosure: Contains affiliate link. All opinions are mine.
Halloween can be a scary time for children with allergies. Peanuts, dairy and soy are all allergies kids face, which means most candy is strictly off limits. That's no fun if you want to trick-or-treat with other kids in the neighborhood.
A few years ago, the Teal Pumpkin Project, was created to raise awareness of food allergies and provide inclusion for all trick-or-treaters. To participate, simply offer a non-food treat and place a teal painted pumpkin on your porch. The teal pumpkin alerts children and parents that your house is safe for children with life-threatening allergies. Even though my kids don't have an allergy, I appreciate houses that don't offer candy. (One kid can only eat so much candy, contrary to what they think.)
Not sure what to give children that is not candy? I've compiled 20 great non-candy 'treats' available on Amazon that won't break the bank and kids will love!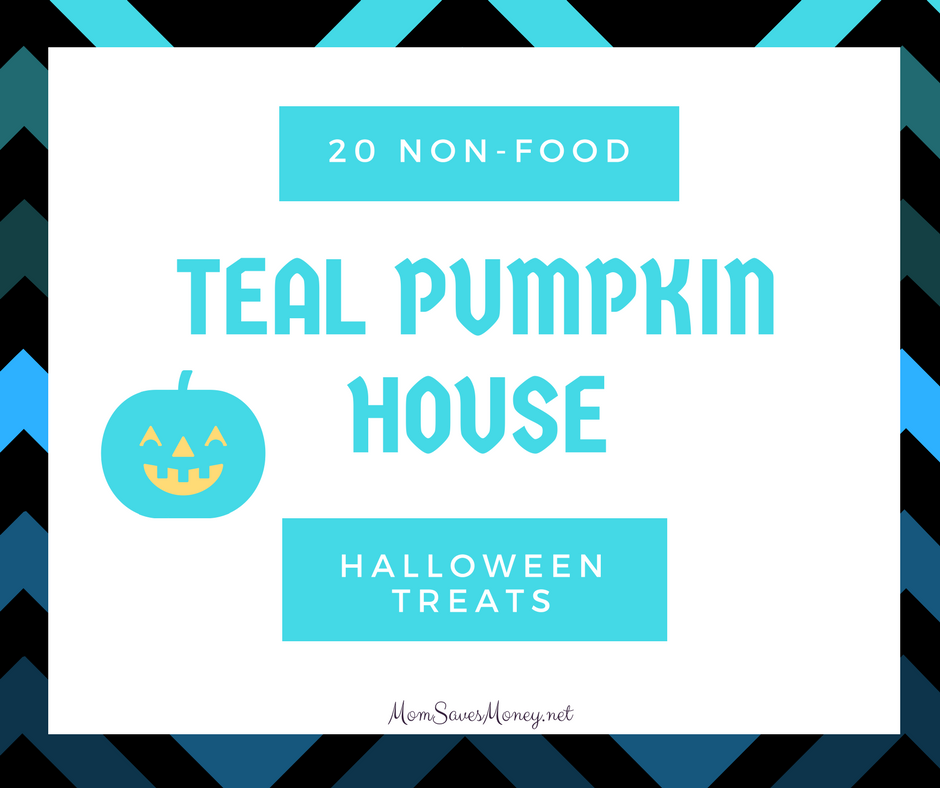 7. Halloween Fun & Games Party Favor Book
8. Halloween Foam Glider Airplanes

10. Sticker Packs

11. Glow in the Dark Sticky Eyeballs

12. Halloween Temporary Tattoos

14. Vampire Teeth

15. Slap Bracelets

16. Glow in the Dark Mini Rubber Duckies

17. Halloween Rings

18. Halloween Mini Magic Springs

19. Glow in the Dark bugs, balls and fingers

20. Halloween Toy Assortment Packs

I hope you consider participating in the Teal Pumpkin Project this year and offer non-food treats for your trick-or-treaters. Please comment and share other non-candy Halloween treat ideas.