Disclosure: Contains affiliate link
Are you stressing out about being able to afford Christmas gifts this year? Get creative with these Christmas gift ideas on a budget.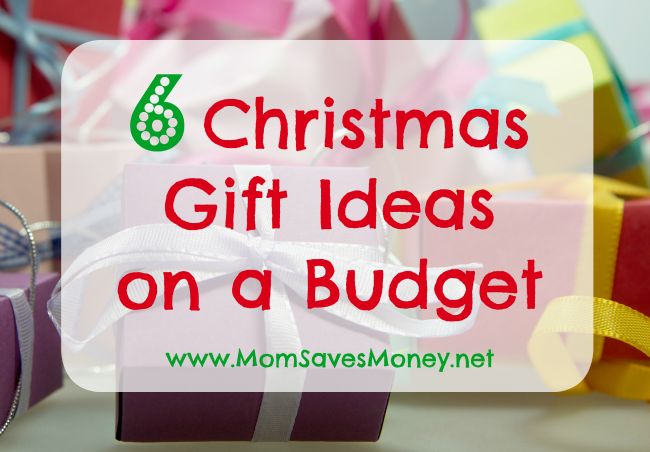 1. Redeem your rewards & credits. Many companies offer rewards programs. This time of year, I redeem my credit card rewards, store rewards, Bing search reward credit, Ibotta cash back and credit from various apps. My all time favorite online rewards program is Swagbucks. I've earned thousands of dollars in free gift cards from Swagbucks and it has helped pay for Christmas presents for over seven years now!
2. Play the drugstore game. You can score tons of free stuff from shopping Walgreens or CVS. Many of these items would make great stocking stuffers or make a very nice gift basket. In the past, I've made nice size baskets full of free makeup and skin care from the drugstores (teenage girls love these.)
3. Host a home party. Do you know on average you get $75-$125 in free products and several 1/2 price items from hosting a home party! There are tons of direct sales companies with a variety of products. Pick one that you and your friends will enjoy the most and have fun getting some gifts free and discounted. Your friends will be able to get some holiday shopping done at your party and you can use your hostess credit to pick out gifts.
4. Homemade gifts. Have you thought of making something? People love getting something homemade and see that you took the time to make the gift. If you are crafty, this is easy. You can knit or crochet a blanket, sew together something useful, paint a picture or make some jewelry. For the less crafty, don't worry, there are easy alternatives. Check out these adorable jar cookie mixes I made in less than an hour. Most important is to think of who will be receiving the gift and what they would appreciate. There's so much you could make homemade for very little cost.
5. Photo Gifts. A nicely framed picture, picture book or personalized photo mug make nice gifts and there are often huge discounts on these items. I see free offers for 8×10 prints, photo books and more on a regular basis. Usually, you just pay shipping for these offers.
6. Offer your services. Sometimes what people really need is a date night or help around the house. These are really great for a spouse. I know my husband has given me little coupon books before and I've really enjoyed them. The certificates/coupons are very inexpensive to make since you can print them from your computer at home. Some ideas for the coupons are an evening of babysitting, home cooked meal of choice, massage, breakfast in bed, etc. Use your imagination and offer something the recipient would really appreciate.
These are some ideas that I use every year to give thoughtful, wonderful Christmas gifts while still staying within my budget.
Do you have any more ideas for frugal gift giving? Please leave a comment and share them with us.