Christmas on a budget might initially seem like a bummer – but it doesn't have to be! Spending your holiday season this year stressing about finances isn't ideal, so in this post we'll be talking about how to make the best of Christmas on a budget. After all, there are lots of ways to spread joy this holiday season that cost nothing at all.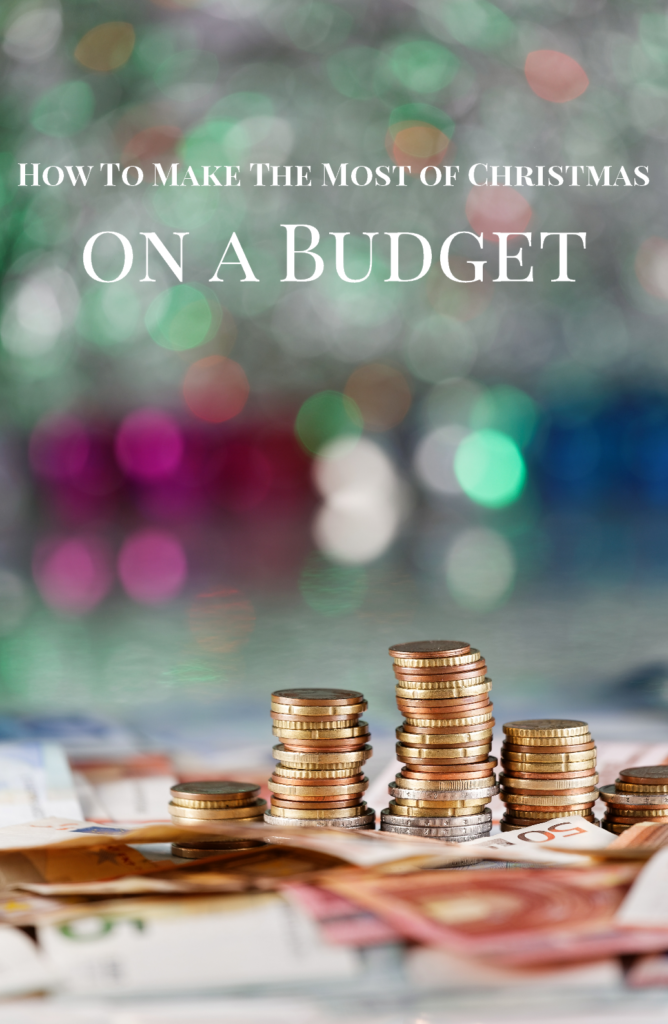 How to Make The Best of Christmas on a Budget
Go simple
If you want to bring a little bit of Christmas cheer to your living space, just go simple this year. Use what you have on hand and if you want to grab some new things to add to your collection, consider shopping dollar stores and thrift stores for new decorations. You can even make your own decorations, like this cute and budget-friendly DIY Light Up Santa & Snowman.
Start a new Christmas tradition
This is so much fun and whether you're doing Christmas on a budget or not, it's still a fun one to add to your holiday to-do list this year. Things like Christmas movie night, checking out Christmas lights or sending handwritten letters to each other are great budget-friendly traditions you could start this year.
Do a homemade Christmas
If your family likes to craft, this is a great alternative to spending lots of money on gifts. Simple homemade gifts can be some of the best and most memorable! Making homemade gifts is a great way to personalize your gift to someone and make it special as well. One of my favorite homemade gifts are these simple jar mixes.
Practice your baking skills
Instead of doing big-ticket items within the family, spend time together this Christmas in the kitchen baking up some of your favorite goodies! As a family, you can deliver your creations to neighbors, elderly, family members across town, and teachers.
Decorate without using electricity
This is one of the easiest ways to lower the cost of a Christmas on a budget! Rather than using lights everywhere, try using tinsel and garland to bring a little Christmas joy to your space.
Search online for promotional codes
Things like the Honey app and Retail Me Not are great places to search before heading out on any shopping trips this holiday season. This goes for online shopping and in-store shopping. There are websites and apps designed to help you find discount codes for both and it certainly doesn't hurt to look before purchasing anything! Another app named Paribus can also help scan your emails for receipts and price-match to help you earn refunds.
Earn cash back for online shopping
If you do shop online make sure to earn some extra cash back with sites, like Swagbucks or Ebates. These are great tools for getting the most bang for your buck on all your purchases while you're doing Christmas on a budget.
What are your favorite FREE things to do during the holidays? How do you celebrate Christmas on a budget?