Yaa, Yaa, red sauce
Yaa, Yaa, red sauce,
Have you any taste?
Yes, sir; yes, sir
Three tummies full.
One for my mister,
And one for my fame,
And one for the little boy
Who loves the choo choo train!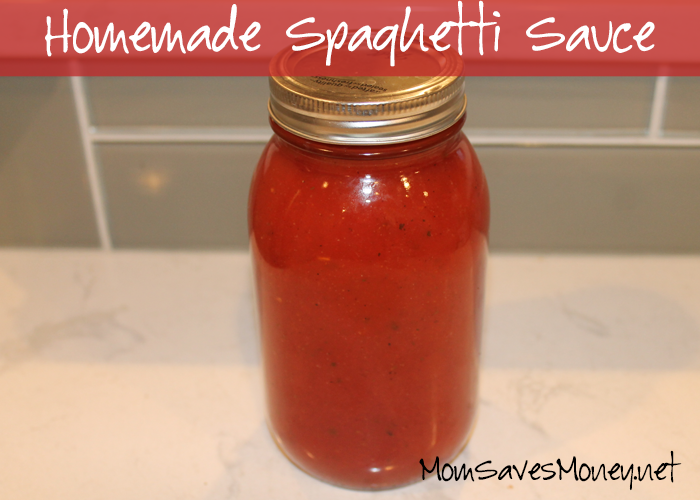 The best meal that I have ever had was about 3 days after I gave birth to my first child.  That was over 4 years ago, but I still remember that meal.  The birth didn't particularly go well, feeding the baby wasn't going well, I was exhausted, frustrated and confused.  It was the middle of the night when I went to the fridge and re-heated some spaghetti that I had made before the baby was born.  I then sat in the nursery, trying to figure this whole mom thing out as I ate the spaghetti.  Hands down, the best spaghetti I ever had. Hands down, the best meal I have ever had.
What I've learned since then (besides how to feed my baby) is that while my exhaustion contributed to some of the wonderfulness of that meal, it wasn't all of it.  Not by a long shot – it was the sauce.  It's just plain delicious.  It's the right combination of sweet and spicy.  A woman in my church handed it down to me and I've tweaked it slightly, but 95% of the success of this recipe goes to a woman named Bonnie.
There are a couple of keys to this sauce: letting it simmer for a few hours and not using too much meat.  In fact, you can leave the beef out – I often do.  Sometimes instead of making a meat sauce, I'll pull out some homemade meatballs from the freezer and just use those.  Makes the meatballs so tender while adding a wonderful meaty taste to the sauce without being overly meaty.  I love it!
I intentionally make a whole slow cooker full, even with my small family size — leftovers go into individual freezer bags and freeze it for a quick meal later.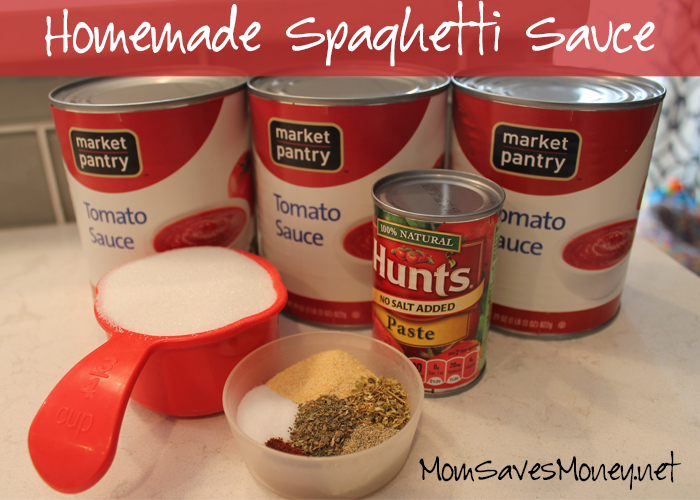 Homemade Spaghetti Sauce
Ingredients
90

ish ounces canned tomato sauce (you can also get those bulk containers that are about 100 ounces - perfect!)

12

ounces

tomato paste

1

teaspoon

chili powder (you can use less if you don't like any heat at all in your sauce, but it makes for a nice flavor)

1 1/2

teaspoon

pepper

3

teaspoons

salt

1 1/2

teaspoon

oregano

1 1/2

teaspoon

garlic powder

1/2

teaspoon

basil

3/4

cup

sugar (you can add more if you like a really sweet sauce)

1/4

teaspoon

red pepper flakes (optional -- use only if you do like a kick in your sauce)

1-2

pounds

cooked ground beef (optional - or put in some meatballs)
Instructions
Combine all ingredients and mix together.

Let simmer on low for a few hours. I put it in my 6 quart slow cooker for most of the afternoon and have great results.

This really is one of my favorite meals.
Jayme is a wife to 1 and a mother to three little boys (soon to be 4 this summer!). She coupons, but isn't super extreme about it. She price matches and loves it! While she likes to cook, she's in the stage of life where simple is usually better! She never knows how many hands she'll have free at dinner time! You can find her at No Regrets Living.