Over a year and a half ago now, I transitioned from a working-outside-the-home mom to a stay-at-home mom.  One of the biggest adjustments I had was snacks!  I hadn't ever really thought of them before.  The babysitter or the daycare center had always taken care of it and it wasn't even a blip on my radar!
But all of a sudden, I was home alone with 4 kids all day long and I am sure that they asked me for food at least 152 times.  Sometimes, their ask was because of true hunger. But a lot of it was out of boredom.  They went from a daycare center with lots of activity to being at home with a mom who wasn't doing too much as I had a brand new baby.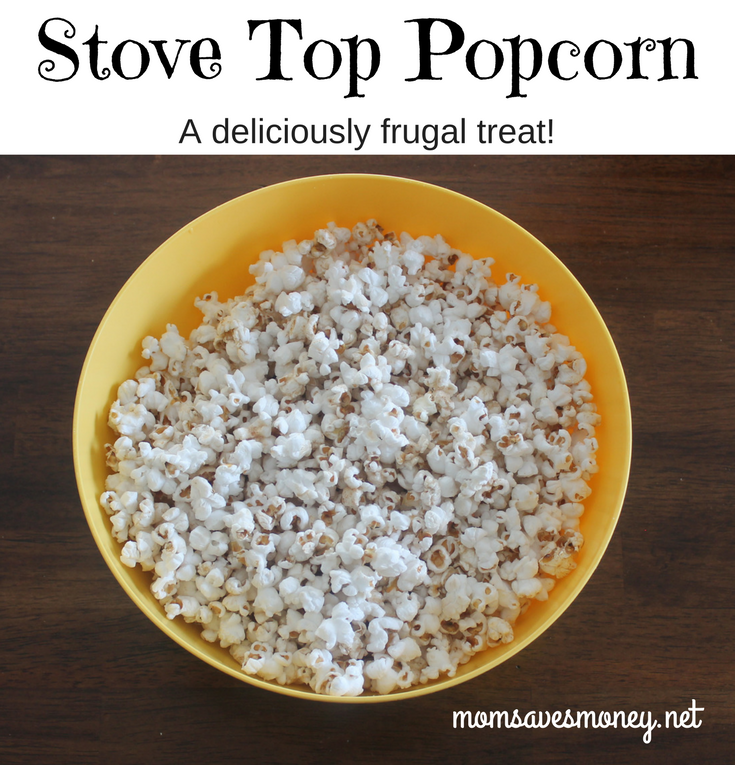 So I started planning for snacks.  I didn't make a snack menu plan like I do for my main meals.  But I at least started thinking about them and buying things that worked well for us.  I started being intentional about them.  Anticipating them.  And one of our favorite snacks has become popcorn.
I've always made it on the stove.  Why?  Because my mom always did.  And it's one of the favorites of my siblings too.  In fact, when we all went on a cruise 5 years ago, my mom packed a gallon-sized baggie of homemade popcorn for each of us – her adult children.  Delicious!
Popcorn is a great snack as it's pretty inexpensive.  It's just a few pennies for popcorn seeds and oil.  Add some butter and salt, if you like and it's still really frugal!  It's easily portable.  It's easy to make a big batch if you have a crowd to feed.  It's great as a snack or a dessert for Family Movie Night.
And it's easy to make.  Maybe not quite as easy as microwave popcorn, but it's ALMOST as easy, but it's WAY better tasting!
First, heat up some oil in a sauce pan.  I have a 3-quart sauce pan that I usually use.  It takes about a tablespoon of oil for that size pan.  You just need enough to coat the bottom, but not very deep.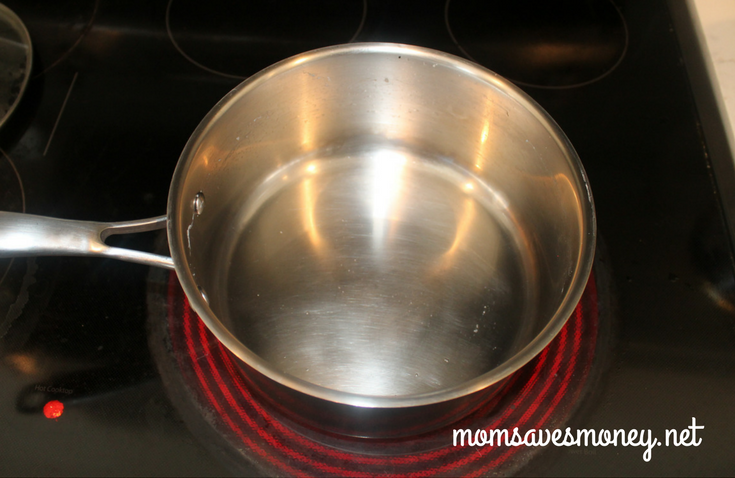 Once it's heated up a bit (but not too long – maybe 30 seconds), drop popcorn seeds in there.  Just enough to cover the bottom of the pan.  Cover.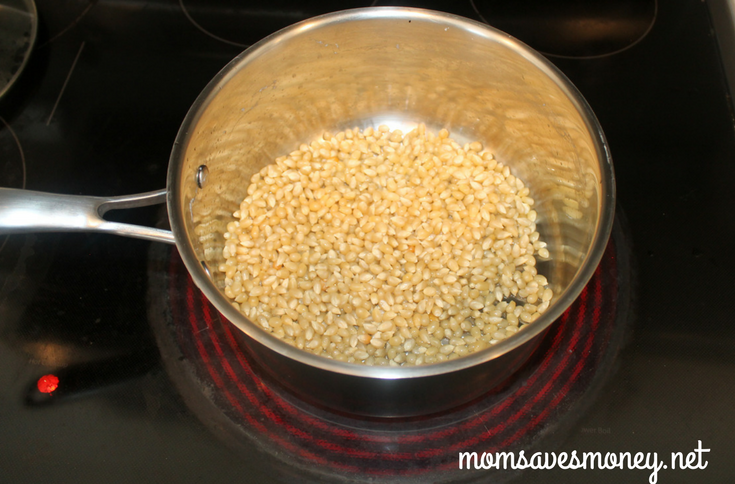 Let pop.  If the lid starts coming up because of the now-popped kernels, just dump into a bowl, replace the lid and keep popping the rest.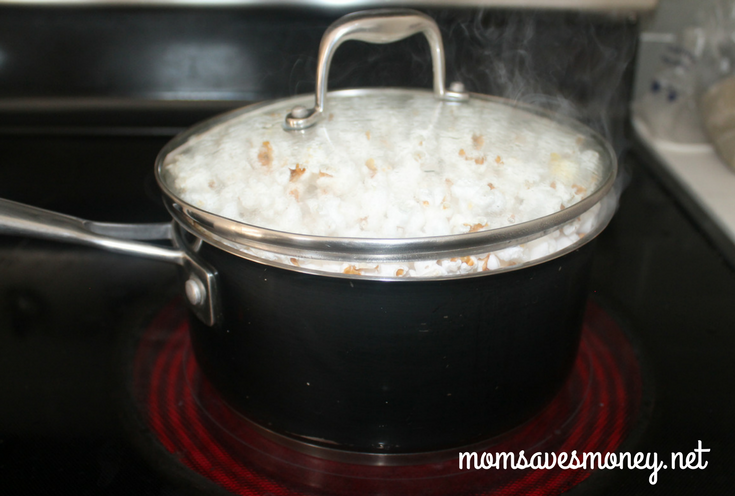 Once done, melt some butter (if desired) and add salt.  Stir.  Enjoy!
Homemade Stovetop Popcorn
Homemade popcorn on the stove is delicious, frugal and easy!
Ingredients
1

tbsp

oil (coconut oil, shortening, vegetable oil)

1

cup

popcorn seeds

3

tbsp

butter

salt
Instructions
In a pot with a lid, melt the oil on medium-high heat just until melted (if solid) or for 30 seconds to warm up oil. You want enough oil to coat the bottom of the pan without being too deep.

Place seeds in pot. You want 1-2 layers of seeds in the bottom of the pan. Otherwise, too many kernels won't pop.

Wait for kernels to pop. If pan is about to overflow, dump popcorn into the bowl, then replace the lid and place back on the stove. Keep pan on stove until kernels stop popping for 3-5 seconds.

Dump remaining popcorn into waiting bowl. Season with salt.

To butter the popcorn: let the pan cool for a minute or so otherwise it'll brown your butter. Place butter in still-warm pan. Once melted, pour over popcorn and stir!
Notes
These measurements for using a 3-quart saucepan.  If you have a bigger or smaller pan, you'll need to adjust accordingly.  You need enough oil to coat the bottom of the pan.  You'll want enough popcorn seeds to be about 1-2 seeds deep.  Any more than that and you'll have too many kernels that won't pop.
Jayme is a wife to 1 and a mother to four little boys. She tries to coupon, builds a smart stockpile, and always meal plans. While she likes to cook, she's in the stage of life where simple is usually better – she never knows how many hands she'll have free at dinner time! You can find her at No Regrets Living.