Pumpkin! I went looking for this pumpkin chocolate chip blondie bars recipe as I had a little bit of canned pumpkin left and wanted to put it to good use. I wanted something pumpkin-y, but not over the top. Nothing that left you feeling "Man, I just had some pumpkin pie".  But something that left you feeling "Man, I just had something delicious."
That's what this recipe is. It's a blondie cookie bar (why are they called blondies anyway?!), but made with pumpkin.  And I threw on some chocolate chips cause You Only Live Once, right?  Right.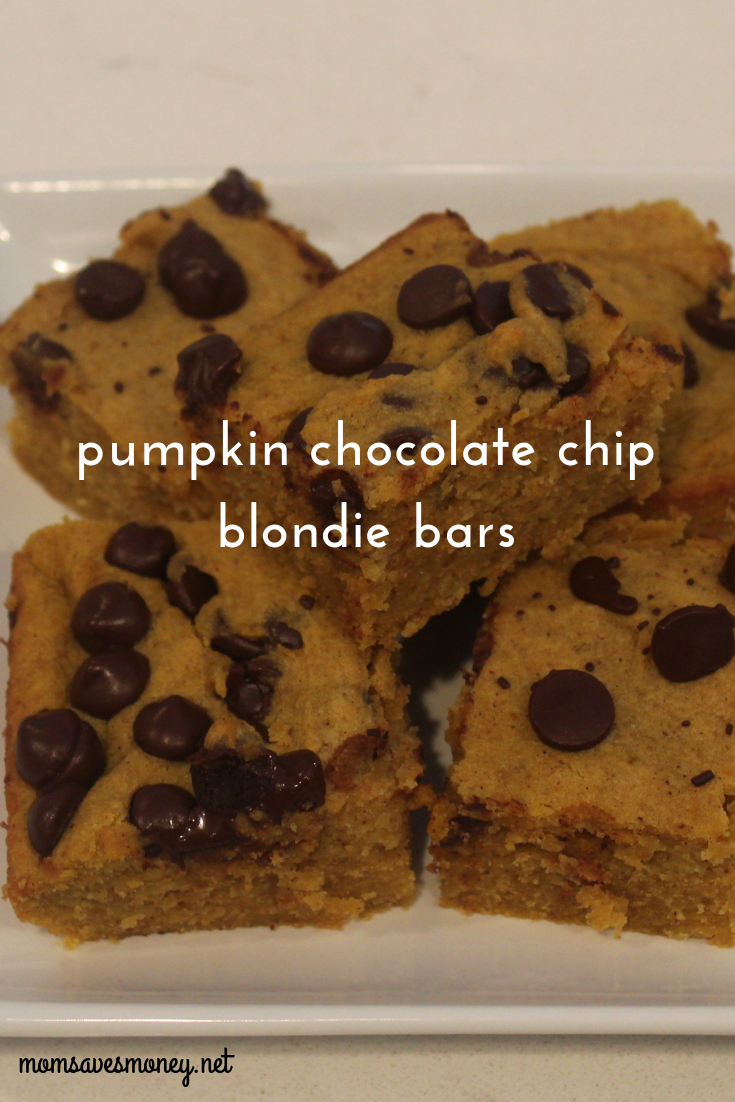 These would be great with coffee – IF I was a coffee drinker, but alas, I am not. Instead, my boys scarfed them down with a glass of Almond Milk. So, I guess you could say that they are officially "Kid Tested, Mother Approved!"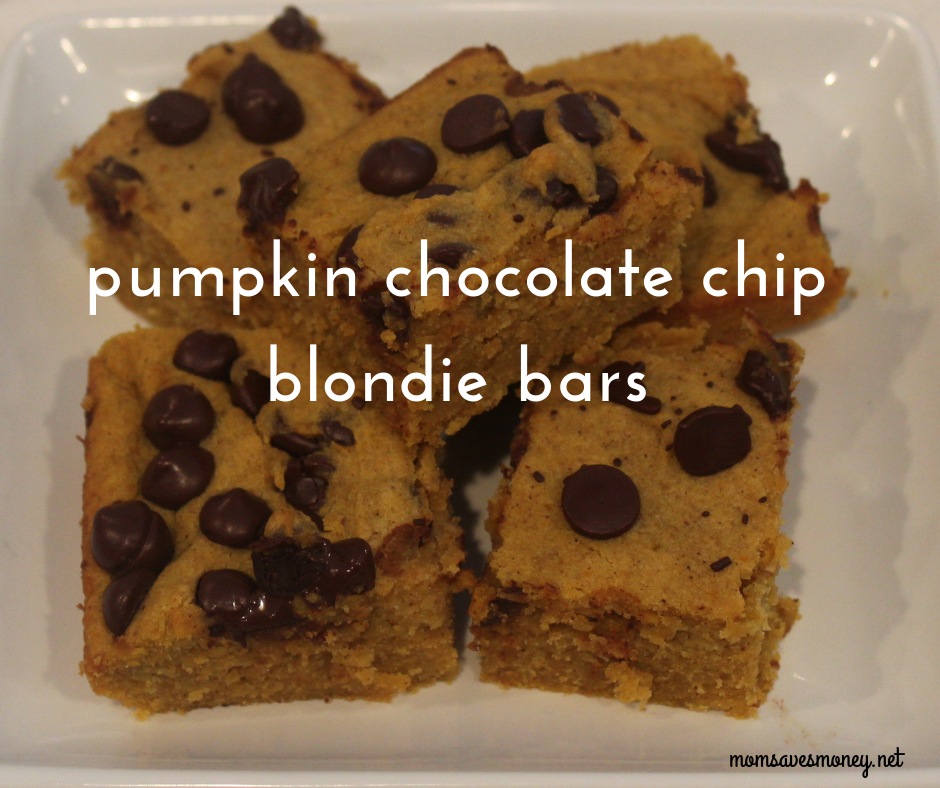 More Pumpkin Recipes:
Pumpkin Chocolate Chip Blondie Bars
A delicious pumpkin, chocolate chip cookie bar, perfect for fall
Ingredients
1/2

cup

sugar

2

eggs

1/2

cup

melted butter (or coconut oil)

1

cup

pumpkin puree (about 1/2 of a 15 ounce can)

1 1/4

tsp

ground cinnamon

1/3

tsp

ground ginger

1/4

tsp

ground cloves

1/4

tsp

ground nutmeg

1/4

tsp

salt

1

cup

all-purpose flour

1/2

tsp

of baking powder

1/3

cup

chocolate chips
Instructions
Preheat your oven to 375°F.

Start by mixing your eggs, melted butter (or coconut oil) and sugar. Mix thoroughly.

Add your pumpkin puree and all your spices, then mix.

Add your flour, salt and baking powder. Mix well.

Once the mix is ready, move it to a greased 8x8 baking dish pan. Sprinkle chocolate chips on top.

Bake for 35 to 40 minutes.

Let completely cool down before you cut. Enjoy!