I am NOT the first person to make tacos like this, so I'm blogging a tried-and-true way of making tacos.  It might even be the way YOU already make tacos. But cooking tacos in the oven has made it so much easier to serve them, so I'm posting it.
Since I've almost always got cooked ground beef in the freezer, so it makes tacos easy to pull together. Check out my kitchen hack for bulk cooking ground beef – it's a game changer always having this staple ingredient ready in the freezer. 
In our times of being gluten-free, corn taco shells are a great choice, so it makes tacos a highly desirable dinner meal for us.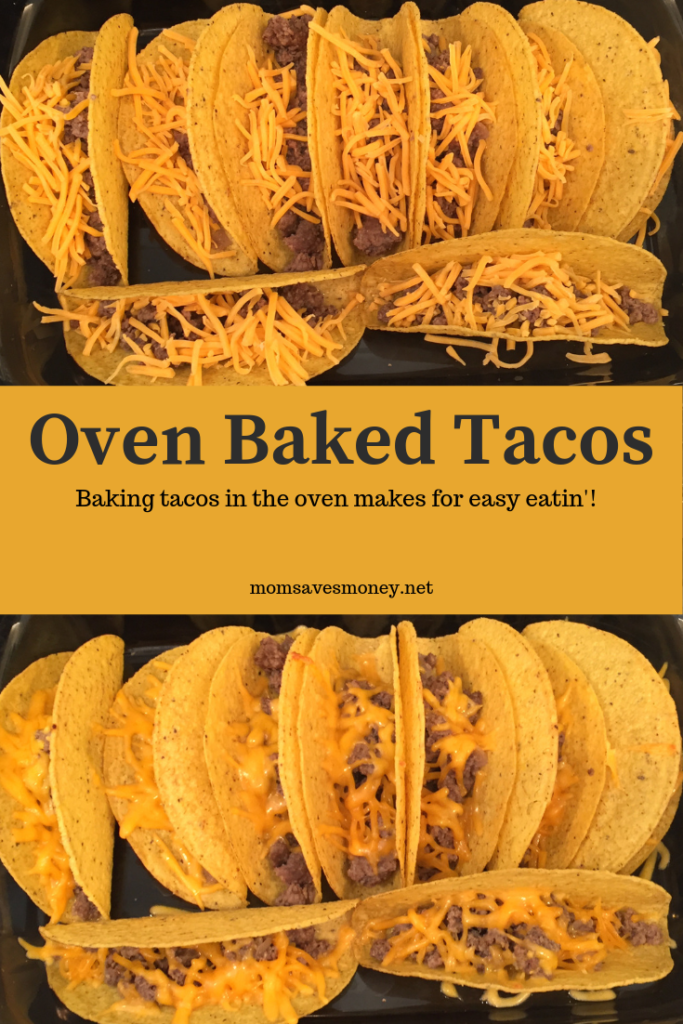 The problem is that while making tacos is easy, serving tacos isn't.  Not for me anyway.  I have 4 young kids and that means that I'm the primary taco maker for 5 people – them and me.  And while they're getting better and more independent on many things, I'm afraid of the collateral damage of letting them put together their own tacos.
So I finally decided to give this method a try.  Verdict: AWESOME!  AH-MAZING!  GAME CHANGER!
I just heat up my hamburger meat.
I put the shells in a 9×13 casserole dish.
Put the hamburger in the shells.
Cover with cheese.
Bake.
Take out.
Top with other toppings.
Serve!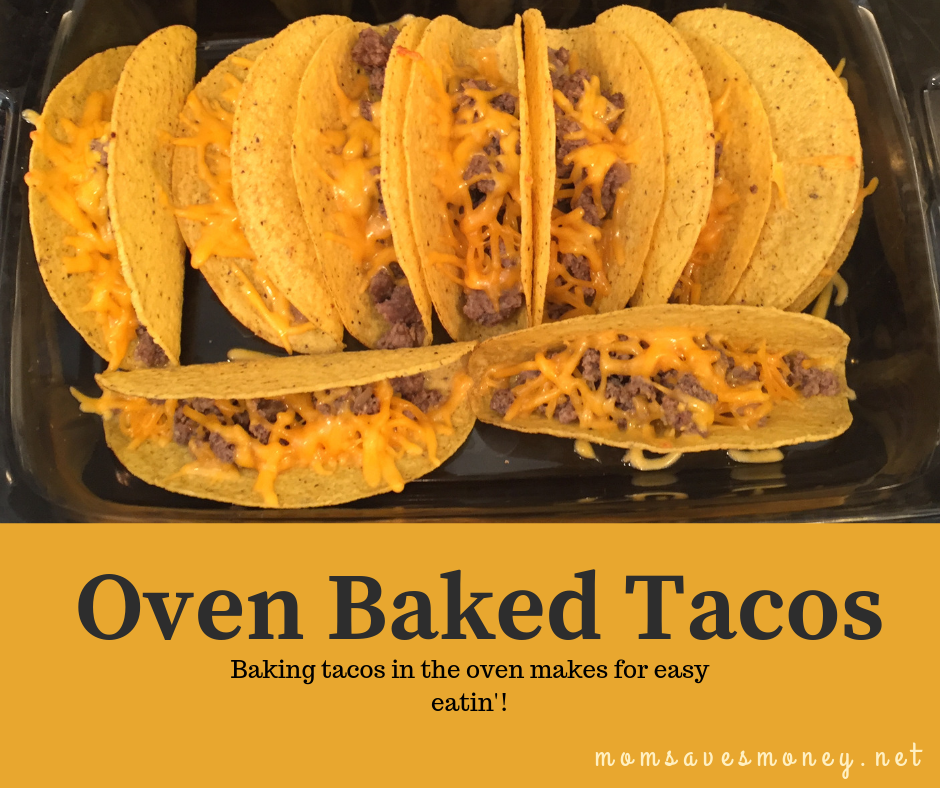 Oven Baked Tacos
Ingredients
corn taco shells

cooked ground beef

shredded cheese

refried beans (optional)

taco toppings - lettuce, sliced olives, salsa, sour cream, tomatoes, etc
Instructions
Preheat the oven to 400 degrees. Arrange the taco shells inside a 9"x13" baking pan so that they're standing up.

Inside each shell, place the refried beans (if using). Place ground beef inside each taco.

Bake 5-10 minutes until cheese is melted.

Top with taco toppings and serve!
Jayme is a wife to 1 and a mother to four little boys. She tries to coupon, builds a smart stockpile, and always meal plans. While she likes to cook, she's in the stage of life where simple is usually better – she never knows how many hands she'll have free at dinner time! You can find her on Instagram.