You've heard of zucchini bread. You've heard of banana bread. But have you heard of sweet potato bread?!?! Because I'll be honest…. only got on the sweet potato train a few years ago. For some reason I thought they were gross, but probably because my only exposure had ever been sweet potato casserole at Thanksgiving (which I still don't like #donthateme). So of course I had no idea sweet potato BREAD was a thing. But it's a thing. A very, very DELICIOUS thing.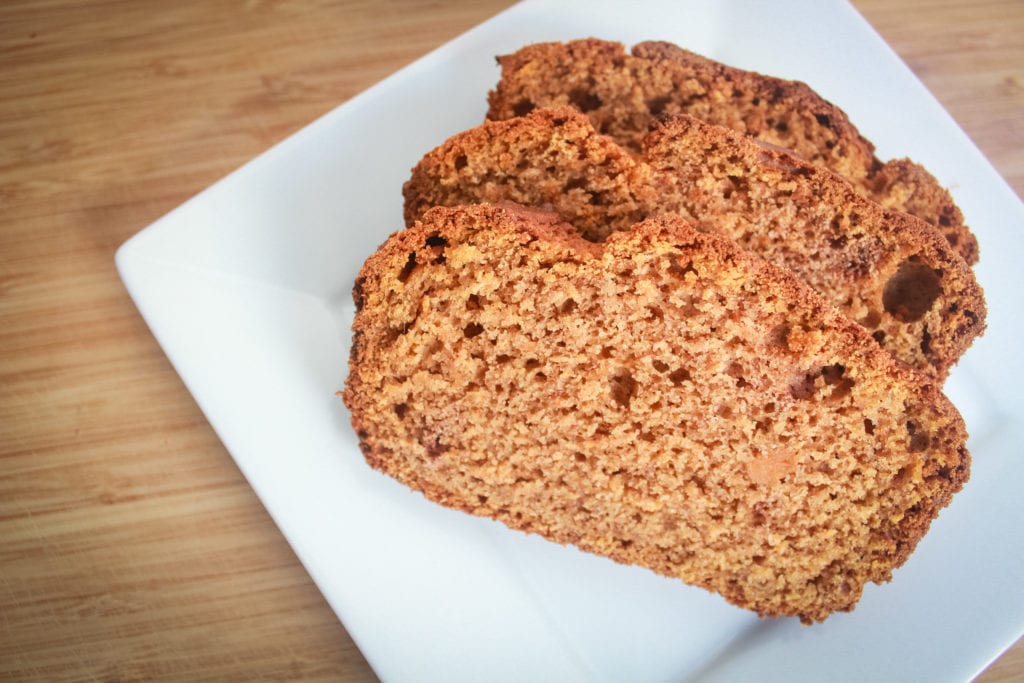 I tried a recipe for it once, and it was so good, but it used a TON of ingredients and was just kind of labor intensive. It also had too much sugar for my taste. I set out to make my own slightly healthier version, and guys….not to toot my own horn, but OMG.
First, let me just say, that baking has never really been my thing. It's so scientific…. forget one crucial ingredient, add a little too much of this or too little of that, and it may not be edible (ask me how I know). I'm not sure I want to admit how many times I've forgotten the baking soda. However, cooking is totally my jam. Most of the time if it doesn't turn out I can add something to fix it. As my friend put it: Baking is science, cooking is art. Apparently I'm more of an artist. Ha!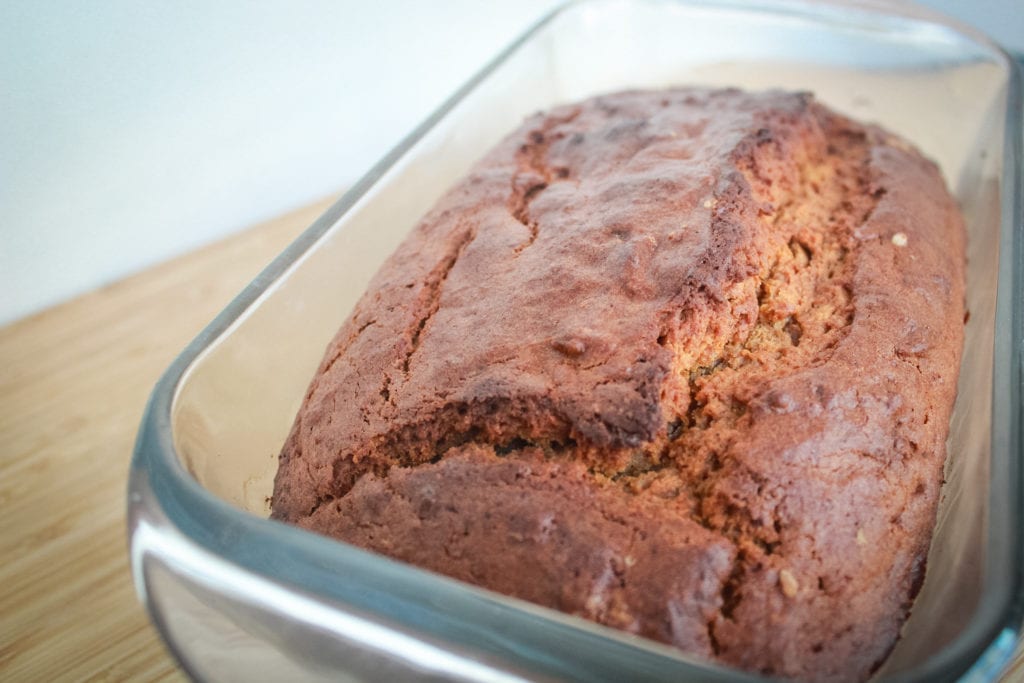 It goes without saying that I'm super proud that my very first attempt at my own sweet potato bread recipe turned out amazing. Like, melt in your mouth, incredibly moist, packs a punch of cinnamon and spice in every bite kind of amazing. Like….less than 24 hours later it's all gone. My kids and husband inhaled it. (Okay, me too) This is the PERFECT potluck sweet bread, quick breakfast idea, snack, dessert…..whatever you want it to be. It's just perfect. Try it!
Cinnamon & Spice Sweet Potato Bread
Ingredients
½

cup

butter

melted

½

cup

brown sugar

2

eggs

1

tsp

vanilla

1 ½

cup

all purpose flour

½

tsp

salt

1

tsp

baking soda

1

tsp

cinnamon

¼

tsp

nutmeg

¼

tsp

cloves

¼

tsp

ginger

2

medium sized sweet potatoes

baked and mashed

½

cup

sour cream or plain yogurt
Instructions
Preheat oven to 350 and grease 1 9×5 inch loaf pan.

Melt butter and mix with sugar in large bowl.

Add eggs and vanilla and mix until incorporated.

In a separate bowl, mix flour, salt, baking soda, cinnamon, nutmeg, cloves, and ginger.

Add dry ingredients to wet and mix thoroughly.

Add mashed sweet potato and sour cream/plain yogurt until just incorporated.

Pour into greased pan, and bake for 60 minutes or until toothpick comes out clean. Cool loaf in pan for 10 minutes, then remove to a wire rack to finish cooling.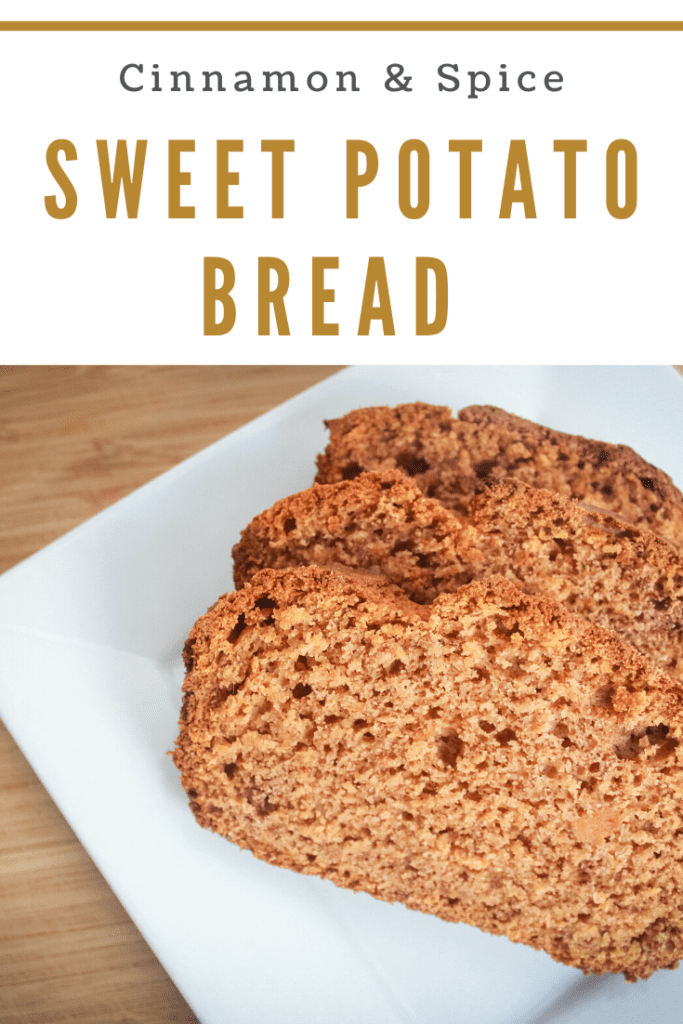 Jenny is a wife and stay at home mother of two. She loves good food, and enjoys experimenting in the kitchen. When she's not busy chasing kids, you can find her digging into a good book, enjoying the great outdoors, and trying not to kill her houseplants.