Sweet and tangy and amazing….balsamic glaze is something I discovered far too late in life. Like….how did I not know this existed?!?! This is one of those handy dandy recipes to have up your sleeve for a rainy day. Or a summery day. Or a quaratine day. But really…you will love it on any old day. It's so incredibly versatile and SO delicious.
I first became aware of this delightful dressing a few years ago while enjoying my favorite salad at my favorite restaurant, on the shore of my favorite little lake up north. In my efforts to recreate this dressing, I learned just how amazing it is on top of anything. You can use it to season your favorite roasted veggies, or atop a salad, or drizzled on some margherita pizza, or in your favorite wrap, or on your favorite pasta dish. Really, the options are endless. The best part is, it's incredibly simple to make, and only requires 2 ingredients! Honey (or sugar) and balsamic vinegar. In our house these are staple ingredients that we always have on hand, which is great when I need a last minute dinner idea.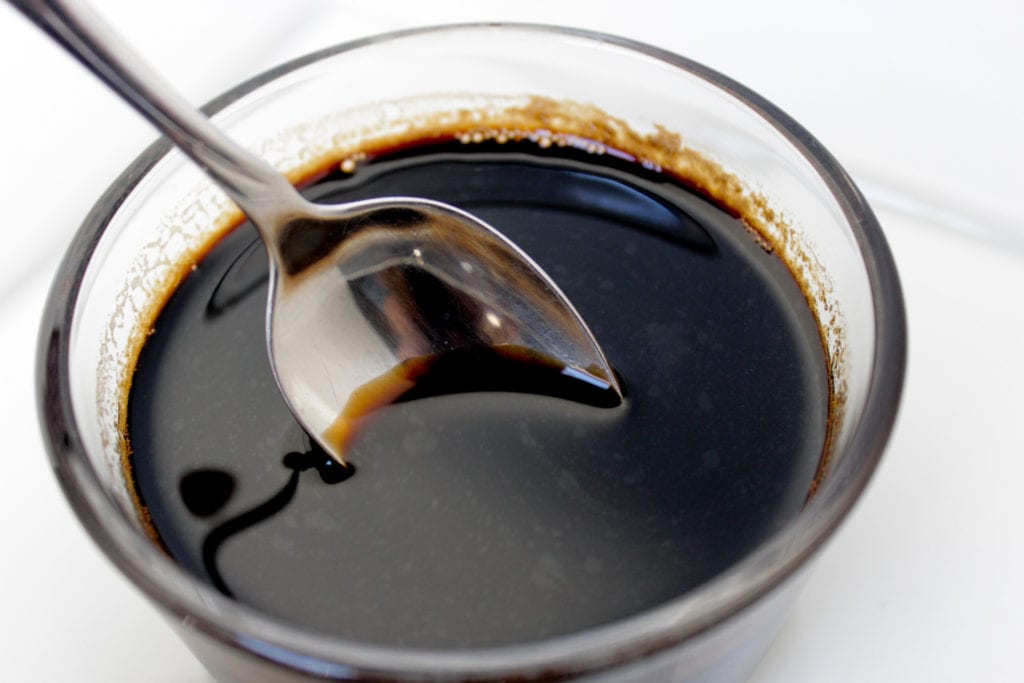 Probably one of the best things about this recipe is the fact that it has performed an utter miracle. As babies, my children seemed to love veggies. They would eat almost anything I put in front of them. I thought I had struck gold, considering that most parents I knew constantly bemoaned their children's aversion to all things vegetable. However, it would appear that my sweet babes heard of this veggie haters club, and decided to join. It has become increasingly difficult for me to get them to eat anything other than spinach. That is, until the day I set a small salad in front of them, lightly drizzled with some balsamic glaze. And guess what? They ate the entire thing AND ASKED FOR SECONDS!!! And then they ate all of the second portion too! Woooohoooo! Worth trying if you have picky eaters too.
If you'd like to experience the miraculous transformative power of this glaze, then check out the recipe below! You can thank me later.
Love easy recipes? Check out the 'Incredibly Easy 5-ingredient Meal Plan and Cookbook' with 59 simple recipes and weekly shopping lists for a 6-week meal plan.
Balsamic Glaze
Homemade balsamic glaze – great for salads or recipes
Ingredients
1

cup

balsamic vinegar

2

Tbsp

honey
Instructions
In a small saucepan, bring balsamic vinegar to a boil. Reduce heat and add honey. Mix well, and then let simmer on low heat until it has reduced by about half, stirring occasionally. This takes about 8-10 minutes. You will know it's done if it is thick enough to coat a spoon.

Store in an airtight container in the fridge for up to 1 month.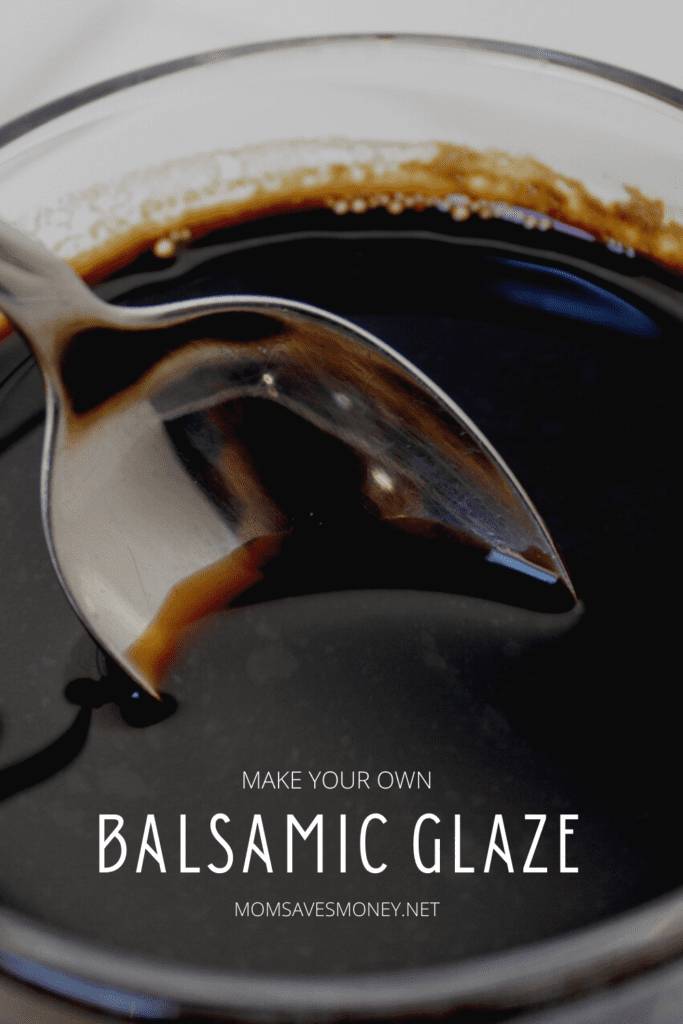 Jenny is a wife and stay at home mother of two. She loves good food, and enjoys experimenting in the kitchen. When she's not busy chasing kids, you can find her digging into a good book, enjoying the great outdoors, and trying not to kill her houseplants.