I scream, you scream, we all scream for ice cream! Except that not all of us have bodies that appreciate dairy. While there are certainly some amazing store-bought options out there nowadays for the lactose intolerant/adverse, sometimes you just crave something fresh and homemade, and you realize what's been missing in your life until just this very moment is some honest to goodness dairy-free Pina Colada whip.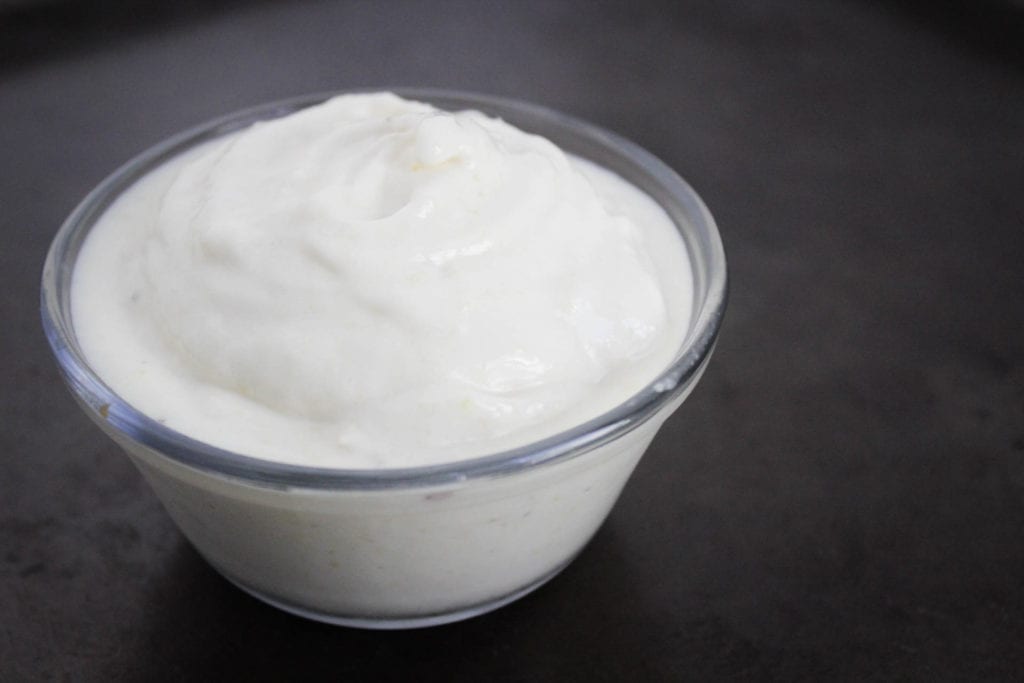 Picture this: You're sitting on the shores of a blue-green sea, waves gently lapping the shore, white sand beneath your feet, a lovely cabana to shade you from the hot equatorial sun, and a cool breeze blowing through your hair. Did I just describe heaven? Not yet.
Now picture yourself with an ice cold Pina Colada in hand. Okay, NOW it's heaven. At least it sure felt like it when I was on my honeymoon. It should come as NO surprise, that this ice cold treat takes me back to those glorious days. If I close my eyes and try hard enough I can almost imagine I'm there as I enjoy each delectable bite.
Yes, my friends, this recipe is here to make your tropical vacation dream come true….if only through your tastebuds. You can easily "whip" up your very own frozen treat with just a few simple ingredients. #seewhatididthere
I love homemade ice cream desserts, like healthy chocolate banana ice cream, homemade "snowstorm" ice cream or strawberry cheesecake popsicles, but none of these take me on a tropical "vacation" quite like this Pina Colada whip.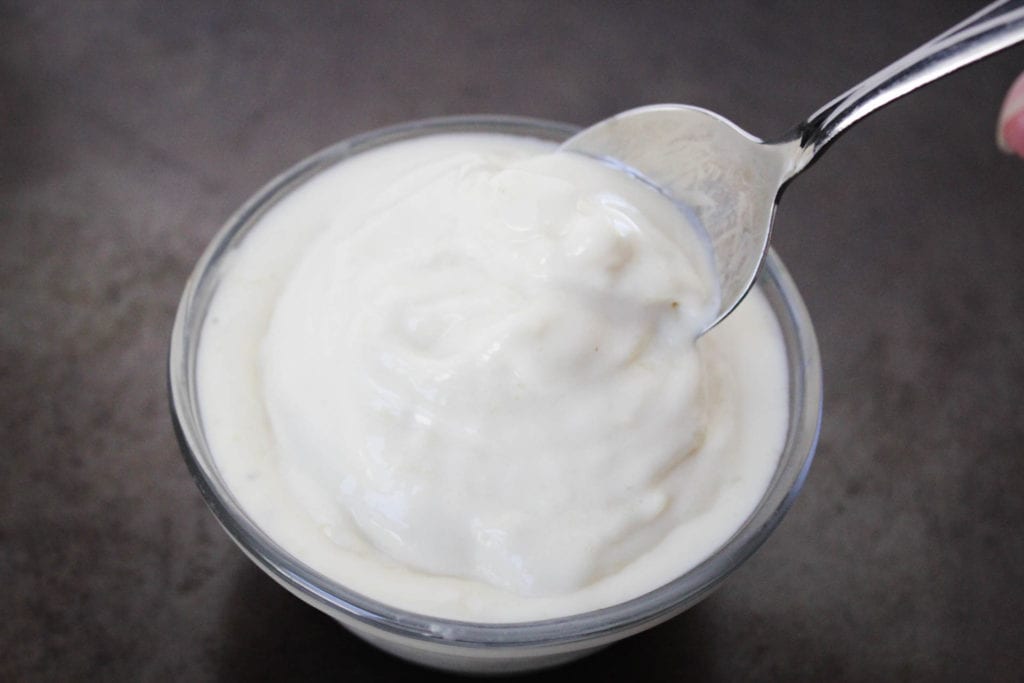 I know there's a lot of you out there who have been to Disney or Hawaii and had that authentic Dole Whip that I have not had the good fortune to ever try in my 30 something years of life. So please don't take this as a claim to be anywhere near the real deal….it could be, but I honestly have no idea. All I know is that it tastes delicious and my kids LOVE it, and it takes me back to that one week of perfection. 
If you'd like to make your own little escape, definitely give this a try. We all need a tropical vacation right about now….even if it's just in our minds!
Love simple 5-ingredient or less recipes? Check out our cookbook 'Incredibly Easy 5-Ingredient Meal Plan and Cookbook' with a six week meal plan, weekly shopping list and 59 delicious recipes.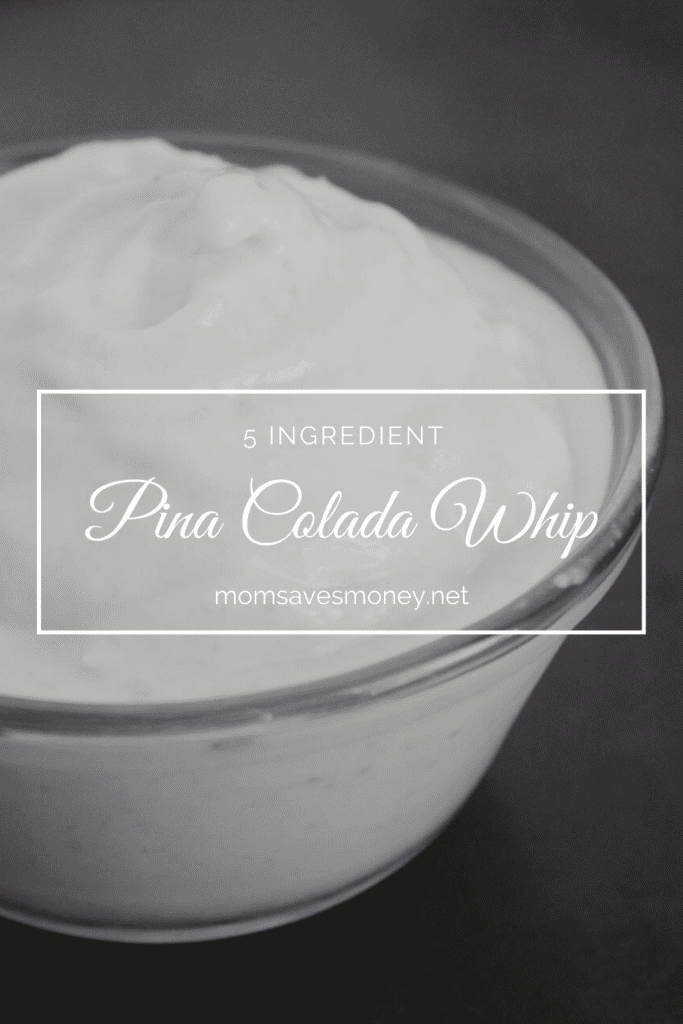 Jenny is a wife and stay at home mother of two. She loves good food, and enjoys experimenting in the kitchen. When she's not busy chasing kids, you can find her digging into a good book, enjoying the great outdoors, and trying not to kill her houseplants.