I love Chinese food. Just adore it. Now I'm not very adventurous when I order – I tend to stick to what I love. Cashew Chicken. Almond Chicken. Fried Rice. Sweet & Sour Chicken. Sesame Chicken. And especially Hot & Sour Soup.
I've been able to re-create some of them at home and I've added one more to my recipe box – Cashew Chicken! Now this is easily made into Almond Chicken – just swap out the nuts.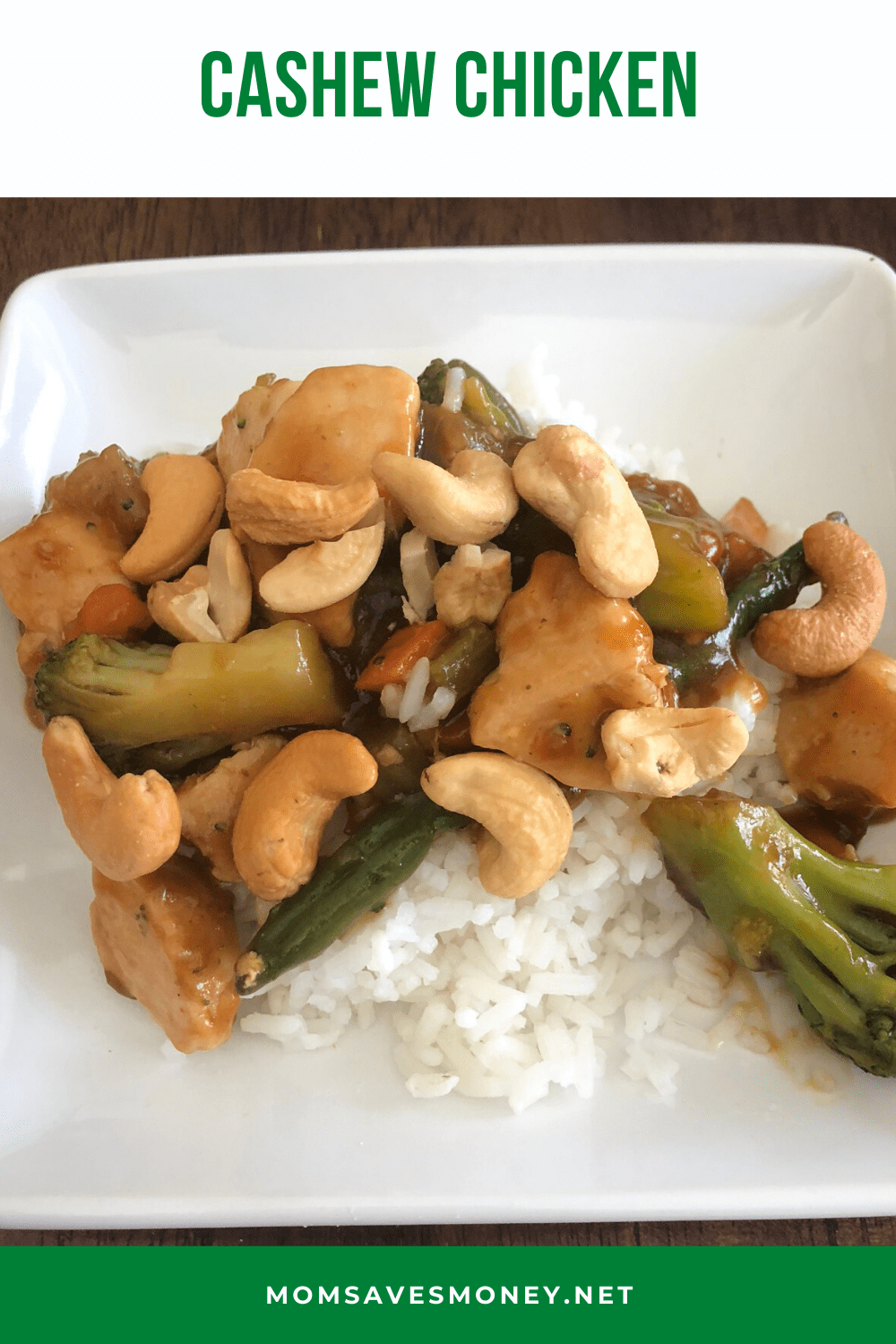 Now this recipe isn't as easy as ordering take out.  And it's not as easy as slapping some ham & cheese between two slices of bread.  But it's worth it.  It might look like it has a long list of ingredients and it kind of does, but don't let that scare you!
It's really just:
Served over rice. That's it. I make it easier on myself and use a bag (or two!) of frozen stir fry veggies. That makes it:
Make rice. (or heat up frozen rice)
Make the sauce.
Cook chicken.
Cook the veggies.
Combine!
I love it and my family does too!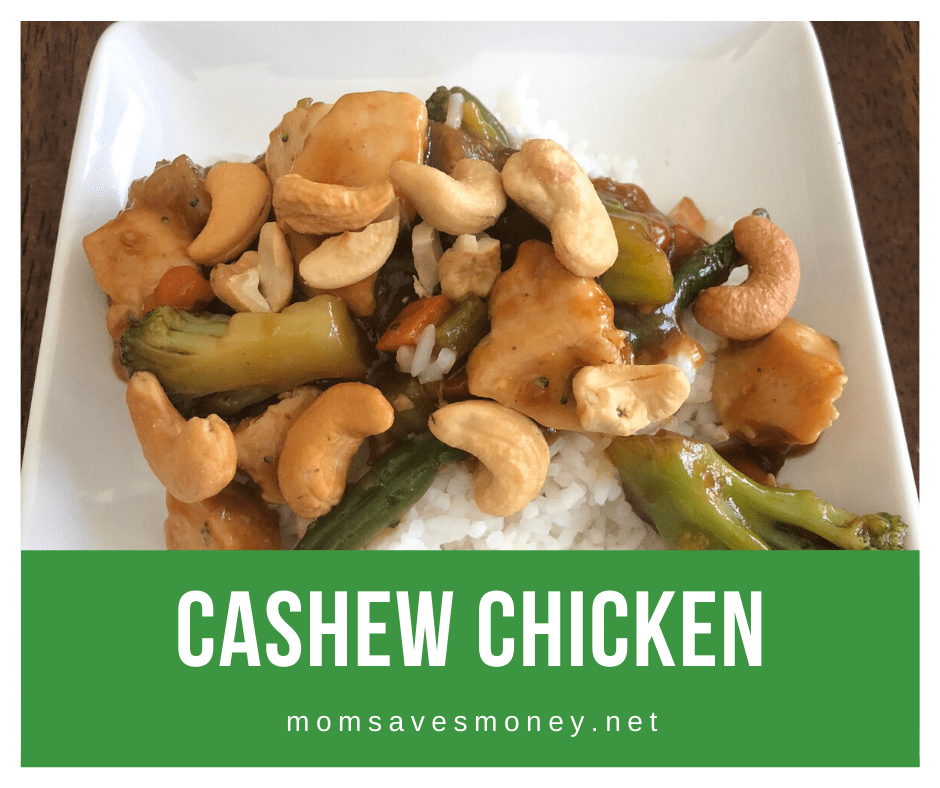 Cashew Chicken
Skip Chinese takeout and try this simple homemade recipe.
Ingredients
Sauce Ingredients:
½

cup

water plus more as needed to thin out sauce

6

tablespoons

low sodium-soy sauce

2

tablespoons

honey

2

tablespoons

cornstarch

1

tablespoon

hoisin sauce

¾

tablespoons

apple cider vinegar

1

teaspoon

toasted sesame oil

1

teaspoon

minced garlic

½

teaspoon

fresh minced ginger
For the chicken and vegetables
1-2

lbs

skinless, boneless chicken, cut into pieces

5

cups

veggies (broccoli, mushrooms, bell pepper, baby corn, anything you like)

2/3

cup

unsalted cashews
Instructions
For the sauce:
In a medium saucepan over medium heat, whisk together the sauce ingredients until combined.

Bring to a simmer, stirring frequently, until sauce thickens and bubbles. Remove from heat and set aside.
For the chicken and vegetables:
In a large skillet or non-stick pan, brown your chicken with salt & pepper. After a few minutes when mostly done, add your veggies.

Cover and cook on medium heat for 5-7 minutes until veggies are almost, but not quite done.

Add your sauce.  Heat through.

Serve over rice and cover with cashews.
Jayme is a wife to 1 and a mother to four little boys. She tries to coupon, builds a smart stockpile, and always meal plans. While she likes to cook, she's in the stage of life where simple is usually better – she never knows how many hands she'll have free at dinner time! You can find her on Instagram.