This one is a game changer guys! Steel cut oats, IN THE INSTANT POT! I'm not sure I could rave enough about how great these are. They have become our breakfast of choice this summer and there are so many delicious ways to prepare them.
Now first of all I just need to say that prior to this discovery I was not a huge fan of steel cut oats. Just a bit too chewy for me. Anyone else? But the pressure cooker works wonders with these oats and leaves you with thick and creamy goodness just waiting to add your favorite toppings.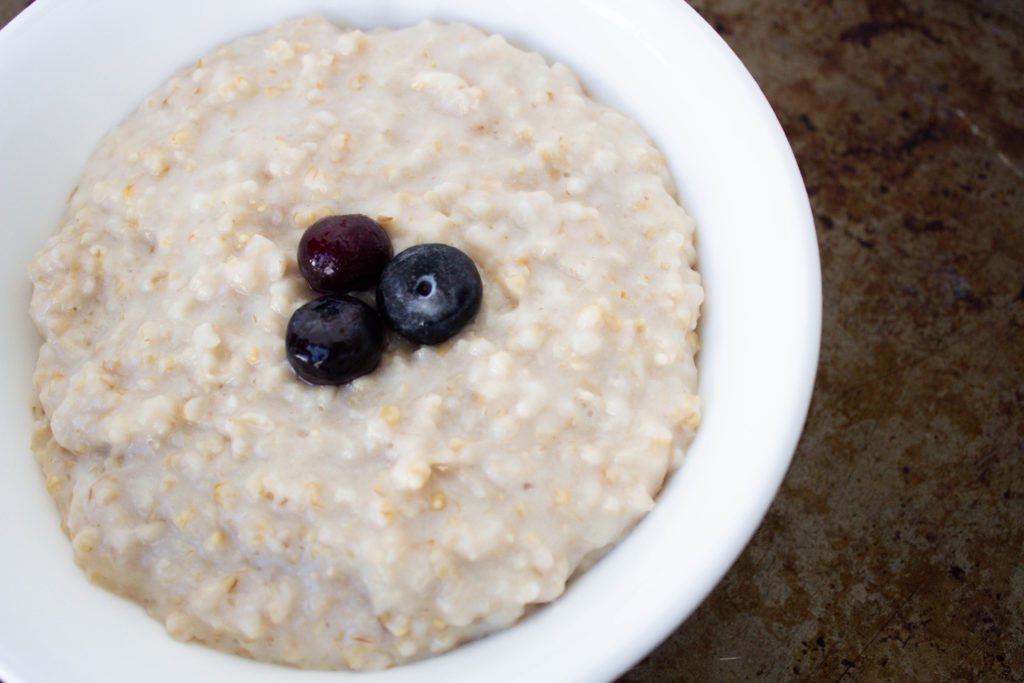 How to Make Steel Cut Oats in the Pressure Cooker
I like to make a large pot of oats and then keep the leftovers in the fridge and reheat for breakfast. They'll last us about five days for our family of four. For this recipe, all you need is 2 cups of steel cut oats, 4 cups of your milk of choice (we use almond) and 2 cups of water, plus a dash of salt. That's. It. Toss all the ingredients in the pressure cooker, give them a good swirl, place the lid back on and set the timer for 4 minutes. You'll let it naturally release for at least 15 minutes, but I find that they turn out best if I let them naturally release for 30 or even just until all pressure is gone. Once they are done, give them a good stir and then add your favorite extras.
What to Serve with Steel Cut Oats
Steel cut oats are very bland on their own, so you'll want to add fruit or sweetener to give them delicious flavor. Some of the more popular options to add to our steel cut oats at our house are blueberries with a smidge of real maple syrup, a sprinkle of chocolate chips, or a dollop of my 3-ingredient homemade strawberry jam.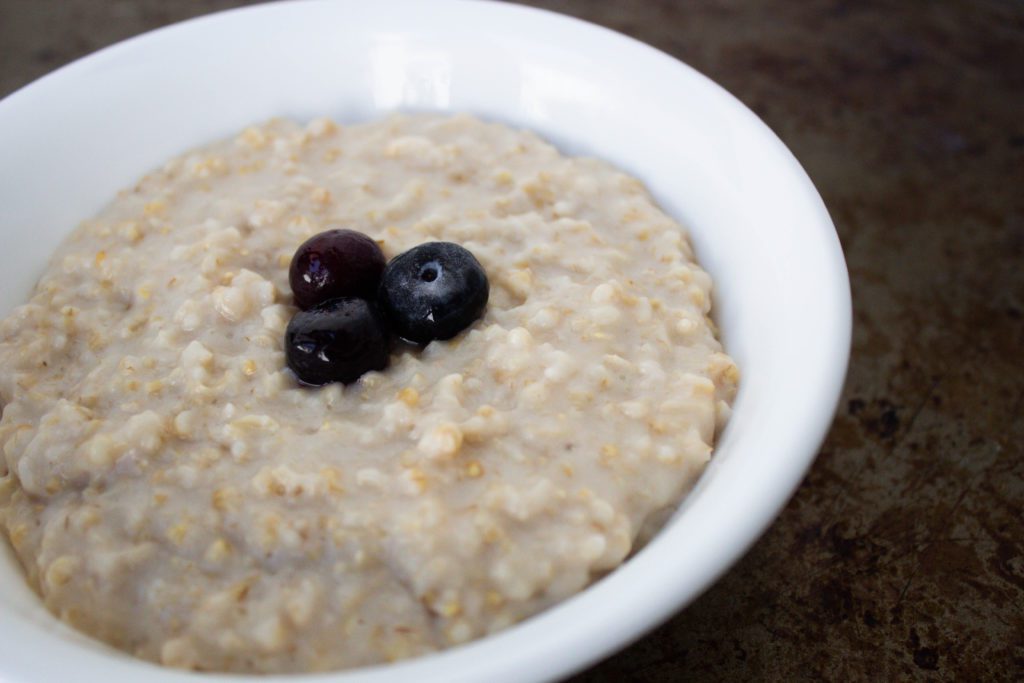 My only complaint about this method of cooking steel cut oats is that the Instant Pot is not quite as instant as it would lead you to believe. When you factor in the time it takes to reach full pressure, and then the cook time, and natural release time, you're looking at about 45 minutes before they are ready. If you've got kiddos clamoring for breakfast at 6am like me, ain't nobody got time to wait for those to be done. Thankfully they work well to make ahead the night before, and then you can just add a splash of milk and after a quick zap in the microwave or on the stovetop they taste as delicious as a fresh batch! For all you meal preppers this is a great one to try!
Love breakfast recipes? Check out 15+ fun and flavorful recipes for breakfast or these 20 easy mug breakfast recipes.
Pressure Cooked Steel Cut Oats
How to make steel cut oats in the Instant Pot
Ingredients
2

cups

dry steel cut oats

4

cups

milk of choice

2

cups

water

Dash of salt
Instructions
Place oats, milk, water and salt in instant pot. Swirl to mix, then top with lid and pressure cook for 4 minutes on high.

Allow to naturally release for 15-30 minutes. The oats will be watery on top, but after a good mix they will thicken up.

Add your desired toppings and serve.

Store leftovers in refrigerator for up to 5 days. Reheat with a splash of milk and serve.
Jenny is a wife and stay at home mother of two. She loves good food, and enjoys experimenting in the kitchen. When she's not busy chasing kids, you can find her digging into a good book, enjoying the great outdoors, and trying not to kill her houseplants.