Yay! I did it. I completed my first Omaha Marathon 5k run on September 21, 2014!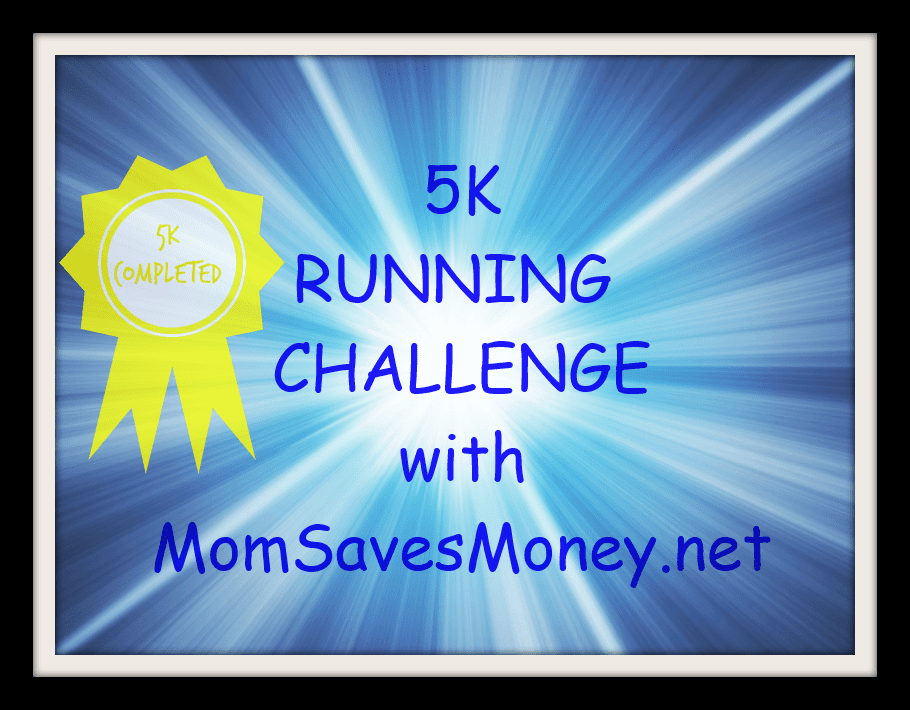 I ROCKED THE 5K
Sunday was the big day I've been training the last 9 weeks to complete and I rocked it! It was a beautiful, sunny day in Omaha and I had my four favorite cheerleaders there to support me.
My goal was to run the entire time and I completed the 5K in 33 minutes and 15 seconds. I was the 43rd female to cross the finish line and 5th in my age group. For my very first 5K, I'd say I did great!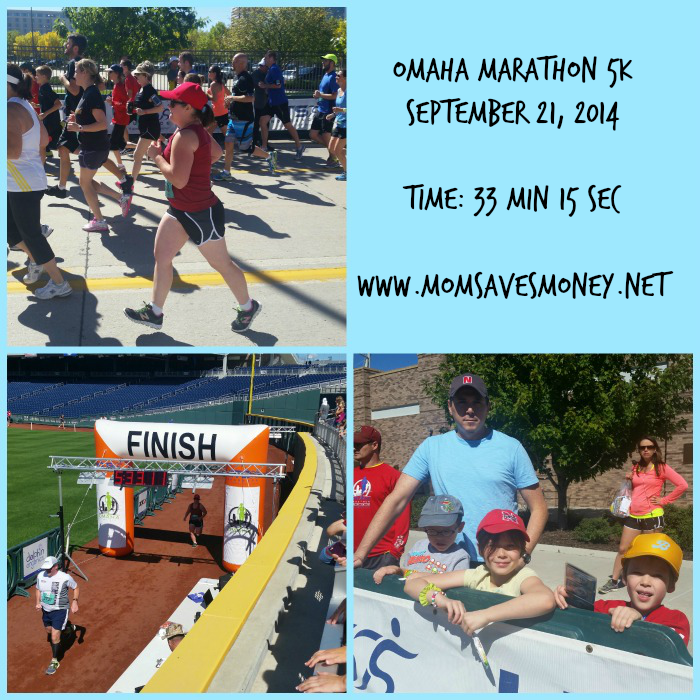 FINAL THOUGHTS ON THE TRAINING
I'll be completely honest, I signed up for a chance to win the LiveWell Nebraska contest for a free endurance coach and entry into the Omaha Marathon 5K on a whim. I'm not sure why I wrote a compelling essay that led to me being selected as the winner, but I am so, so incredibly glad that I did. All I can say is that this training has been life changing for me.
I have always exercised, but never really focused on nutrition, other than occassionally tracking calories. For several years, the scale has not budged, no matter how much I exercised and counted calories. My trainer's advice to eat a low-carb, no processed sugar diet has been the best advice I've ever recieved. Since July 21, I have lost an impressive 15 pounds and I am thrilled!

WHEN IS MY NEXT 5K?
I am going to continue running and eating the low-carb, no processed sugar diet, but will not participate in any more 5K races by myself. I would love to run again if my husband, kids or friends join me. I am not very competitive, so the races are more for fun to run with others.
In case you are curious what essay I wrote that led to my selection as a 2014 Omaha Marathon 5k Winner, here it is:
"I want to participate in the 2014 Omaha 5K because I want to be an example to my kids, ages 8, 5 and 3. I served in the U.S. Navy, but that was three kids and nine years ago, and my physical condition has changed. I really want to maintain a healthy lifestyle through good nutrition and exercise. Extreme dieting is not for me and I know it doesn't work. Fitness is a journey, not a destination. I want my children to see that fitness is a priority and hard work and dedication helps them reach their goals. I would love to win and have my three kids and husband cheer for me in this event!"
WANT TO TRAIN FOR A 5K?
For the past nine weeks, I have shared my training schedule and nutrition advice with you. Start your fitness journey today and run a 5K in just two months.
Here are the training schedules:
Week 1
Week 2
Week 3
Week 4
Week 5
Week 6
Week 7
Week 8
Week 9
Have you participated in a running event? Please share your advice and experience.