Believe it or not, summer's coming!
Like it or not, summer's coming!
It's just a fact of life and it will be here before you know it. My oldest has already started asking me how many more days of school he has left this year. As someone who isn't as fond as reading and writing as he is as riding bikes, he's looking forward to the summer.
He's easy to find activities for him in the summer time. Since he's in elementary school, there's a huge array of summer camps and clubs he could join. But my toddlers and preschoolers? Not so much.
So I came up with this Summer Bucket List just for toddlers. I made it Bingo-style so that, if desired, you could call it good with just getting 5 in a row. Hey, for me, that would've been more than enough when I had 3 under 3. But you could also go all the way and try to get a Black Out.
If nothing else, maybe this will let you branch out a little bit to things you might not ordinarily do. You might accidentally discover a passion in your little one!
Need more inspiration for summer fun? Here are 50 screen-free active ideas for kids. If you live in the Omaha-area, make sure to check out our free summer family fun activities.
Grab the printable version of the Toddler Summer bucket list.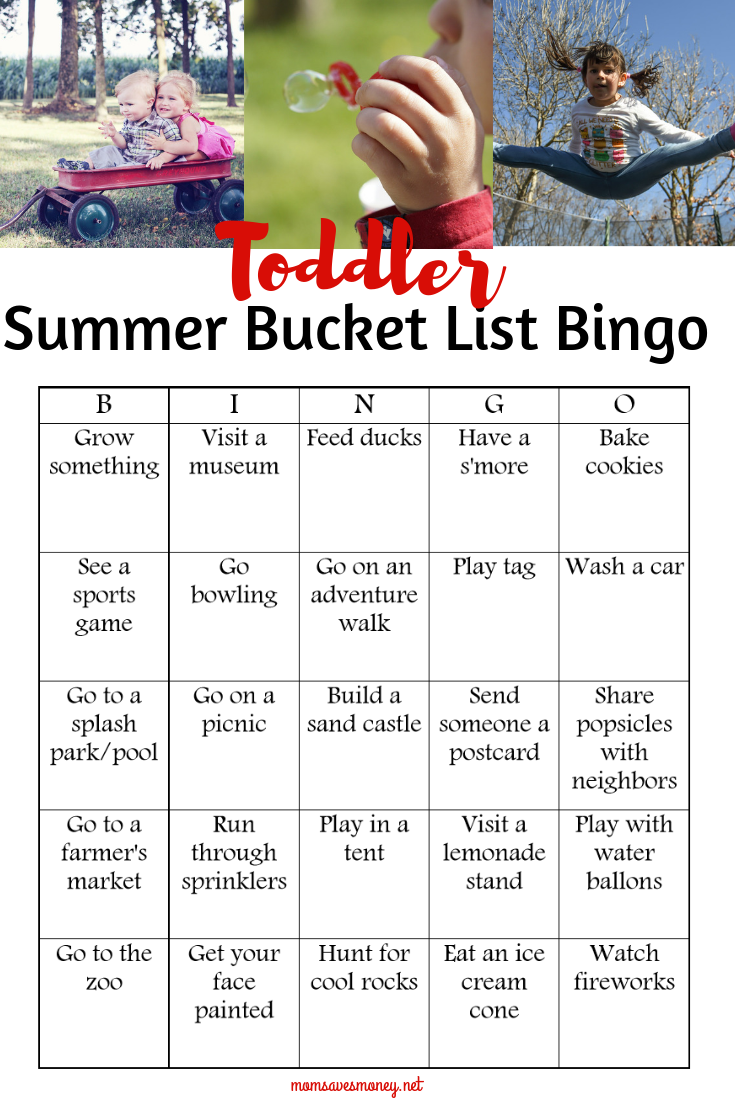 Jayme is a wife to 1 and a mother to four little boys. She tries to coupon, builds a smart stockpile, and always meal plans. While she likes to cook, she's in the stage of life where simple is usually better – she never knows how many hands she'll have free at dinner time! You can find her on Instagram.