Is your family fans of chili?  My immediate family is starting to be, but I wasn't growing up.  I sure am now though.
I think it changed for me sometime in my 20s.  The company that I worked at held a weekly Chili Lunch Club in the winter time.  All you had to do was to bring chili twice and you'd be able to eat for 14 weeks.  I made this chili recipe to feed a crowd. People voted and there was a Championship week.  That's when I really got exposed to some really good chili!
So I started experimenting and trying to replicate the things that I liked best about those chili.  But I still wanted easy.  And I still wanted fairly standard chili – not a specialty chili like a Green Chile Pork based one that I had once.  Good, but not a great everyday chili for me.
That's how I came around to this one.  Still really easy – mostly just dumping in ingredients and all common ingredients. I've shared how to make chili in the slow cooker.  Since then, I've mastered cooking it in the Instant Pot for all your Instant Pot lovers!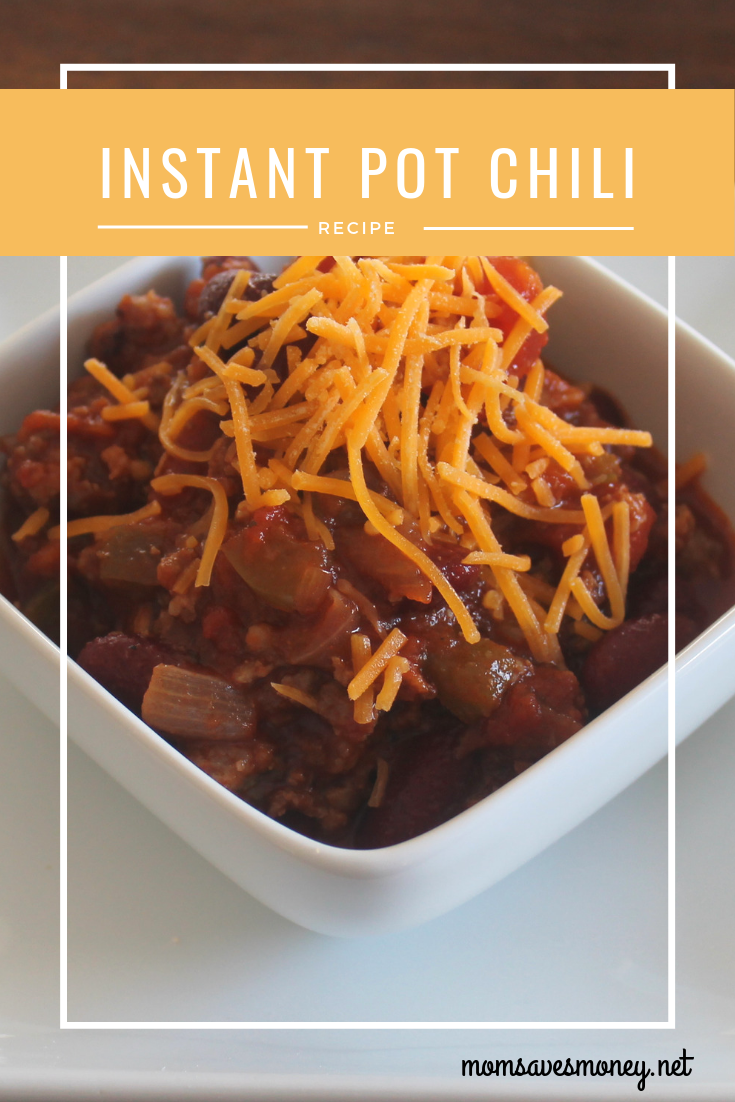 I love this recipe because it's simple and it's homemade.  Because it doesn't use a spice packet from the store, you can control how mild or how spicy it is based upon what you add to it.  It's also made with a jar of salsa (or a can of Rotel), which is another way to control the spiciness.  I'm feeding young kids, so I keep it mild with mild salsa and on the lower end amount of chili powder.  But kick it up a notch if you want to!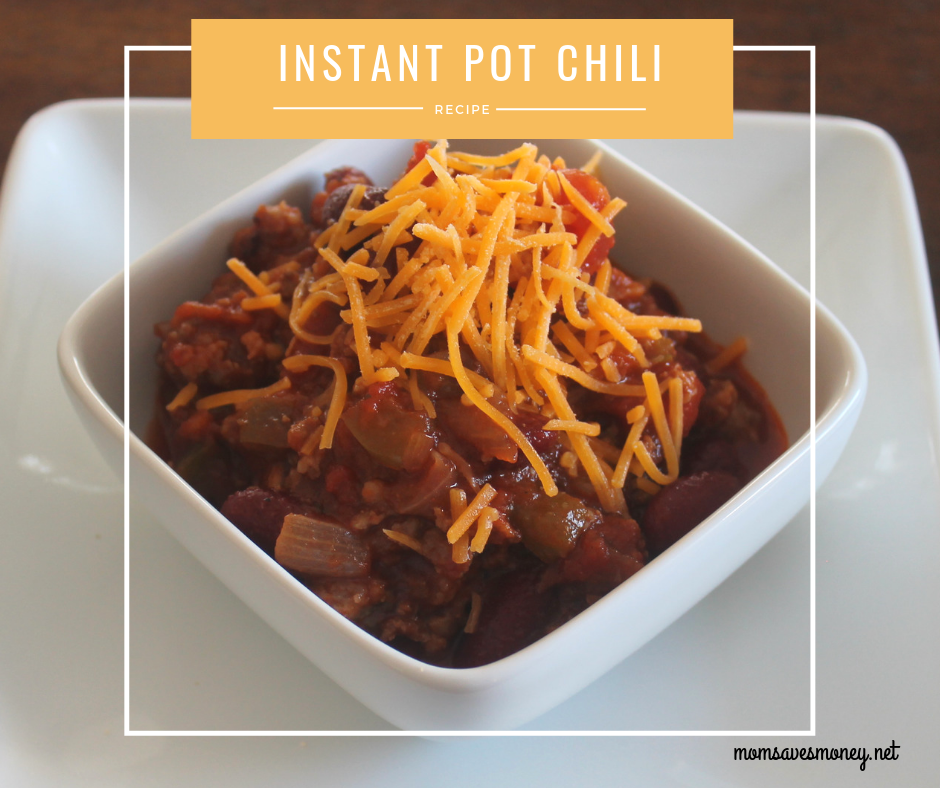 Instant Pot Chili
Ingredients
1-2

lbs

ground beef or pork

(or combination)

1

tsp

garlic powder

1

bell pepper, finely chopped

1

onion, finely chopped

1

can diced tomatoes(undrained)

1

jar salsa(16 ounces) or 1 can of Rotel

1

tsp

chili powder

1/2

tsp

paprika

16

ounces

tomato sauce

1

can beans(I usually use dark red kidney beans) (optional)

1

cup

water
Instructions
Set the Instant Pot to saute. Brown the meat, onion and bell pepper until done. Drain if desired.

Add the rest of the ingredients to the Instant Pot. Stir.

Set the Instant Pot to Soup/Chili and seal. If you don't have a Soup/Chili setting, just set on High Pressure for 30 minutes.

Let it natural release. Serve!
Jayme is a wife to 1 and a mother to four little boys. She tries to coupon, builds a smart stockpile, and always meal plans. While she likes to cook, she's in the stage of life where simple is usually better – she never knows how many hands she'll have free at dinner time! You can find her on Instagram.