When I was growing up we lived on a pretty tight budget so sandwiches were on the menu often. Tuna melts, PB & J, and baloney were the most likely to make an appearance, but every once in awhile mama would whip up some egg salad, and it was always my favorite! It's such an easy meal to throw together but feels more fancy than your typical sandwich.
Now unfortunately, when I moved out on my own, I really didn't know how to hard-boil eggs, so I kind of forgot about egg salad. Then one day when I discovered that you could oven bake eggs to hard boil the and my interest in egg salad was revived!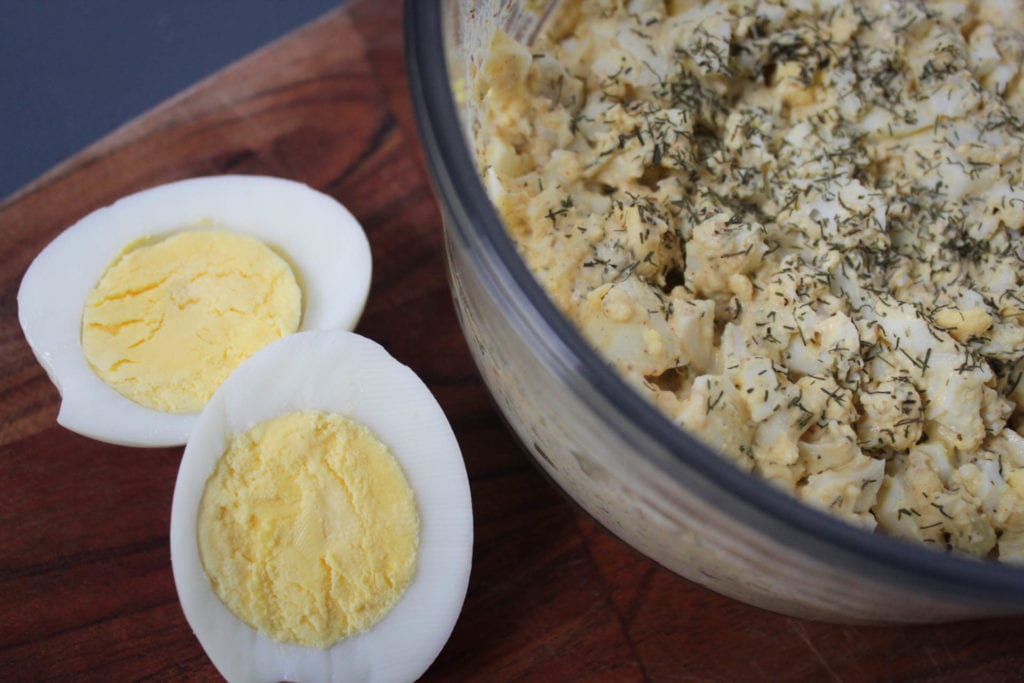 For the last year, it has made a more regular occurrence in my meal plan. My kids and I love it, but my crazy husband isn't really a fan (even though he loves deviled eggs which are basically the SAME THING), so we usually do it as an easy lunch option. It's just so light but filling, and my version is a bit healthier than traditional recipes since I use plain yogurt.
I've said it before, but I really am a lazy cook, so many of my personal recipes aren't really recipes. I just eyeball how much of each ingredient I wanna toss in, and it actually takes more effort than I realized to measure and write down quantities, haha! But, I figured it was time to get one of my favorites down on paper, so I finally took the time.
What I love about this version is that all the ingredients are pantry staples and it doesn't include chopping besides the eggs themselves, yet still packs a flavor punch. So if you want a delicious, quick, and easy meal, this egg salad is for you.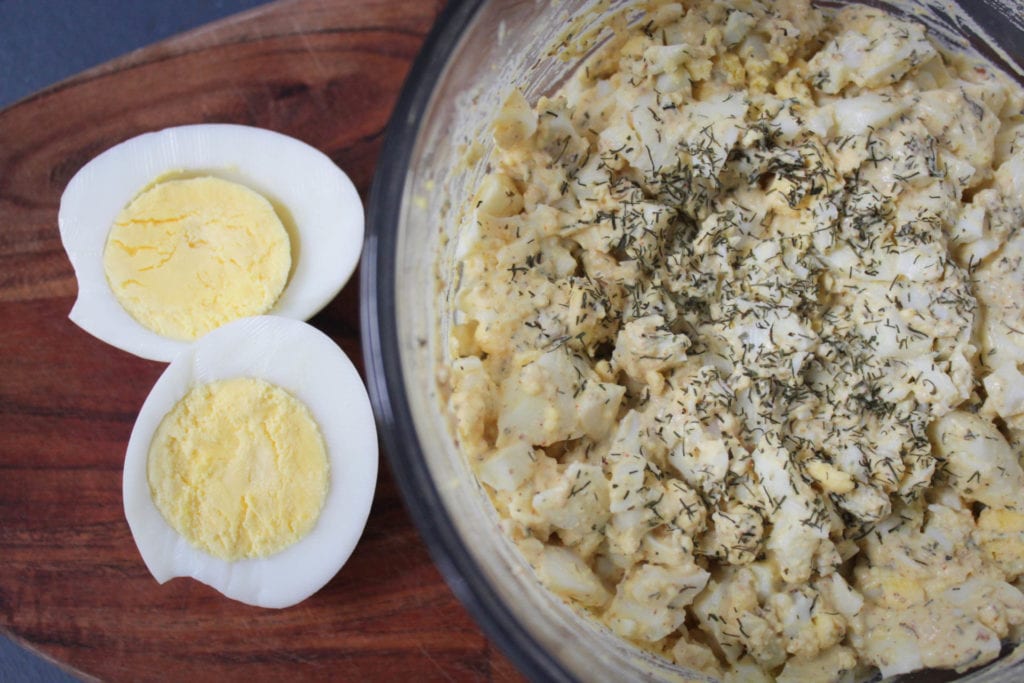 Easy Egg Salad
Perfect for sandwiches or wraps
Ingredients
4

hard boiled eggs

1

tbsp

mayo

1

tbsp

plain yogurt

1

tsp

spicy brown mustard

1

tsp

dried dill

1/4

tsp

paprika

1/4

tsp

salt

Dash pepper
Instructions
Mash eggs, then add mayo, yogurt, mustard, dill, paprika, salt and pepper. Mix well and serve.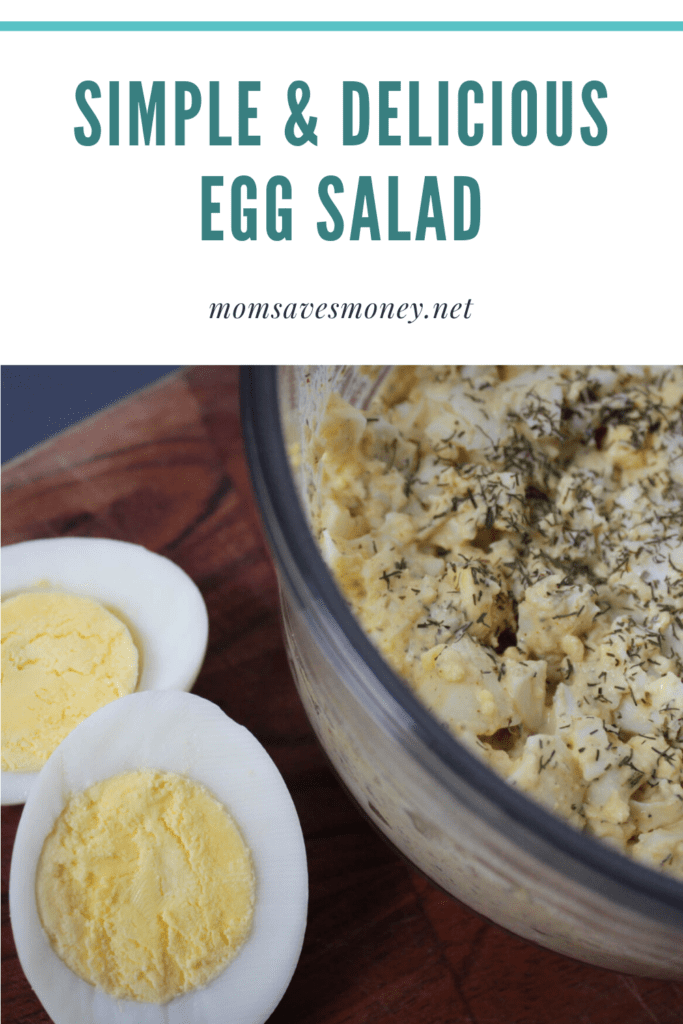 Jenny is a wife and stay at home mother of two. She loves good food, and enjoys experimenting in the kitchen. When she's not busy chasing kids, you can find her digging into a good book, enjoying the great outdoors, and trying not to kill her houseplants.