Is there anything that sounds more tasty and fresh than a heaping bowl full of pico de gallo paired with some crunchy, salty tortilla chips? This is one of my FAVORITE snacks, especially in summertime with fresh produce from the garden, and I just had to share this simple pico de gallo recipe. It takes almost no time to throw together and it truly can make your taste buds do a happy little dance. I may or may not have packed away an entire bowl of it by myself. Over several days, of course….er…ahem.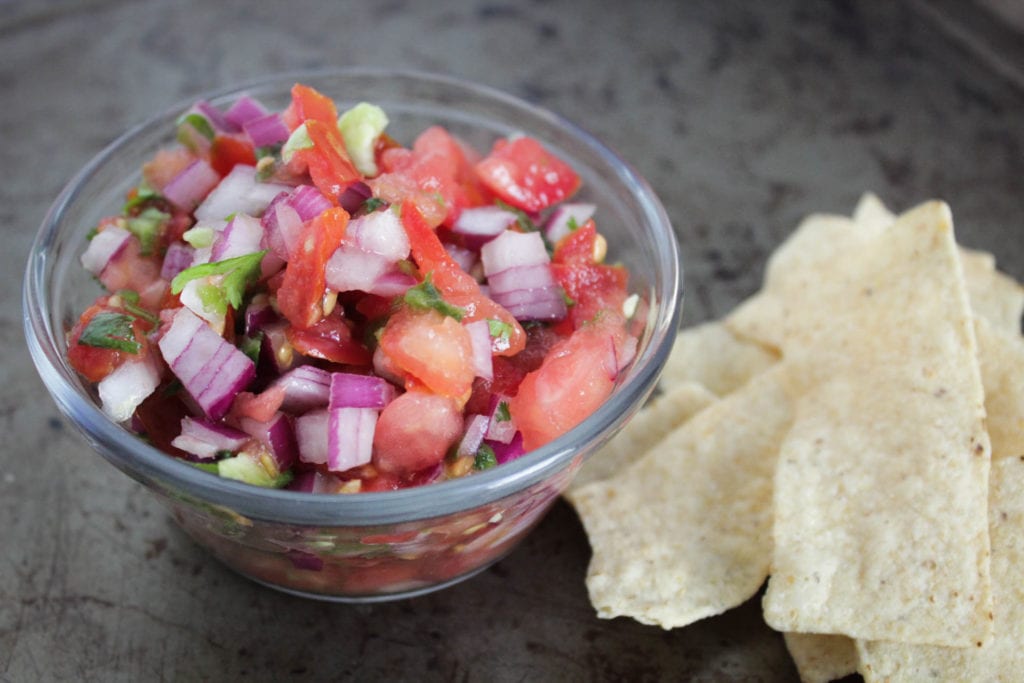 This year, our family decided to finally plant a garden in the backyard. I've always loved gardening, but between pregnancies and moving and lots of traveling we haven't had one that actually survived in a few years. I had grandiose dreams of the abundant harvest we would surely have by the end of the growing season.
I'm probably going to be disappointed. BUT, I knew beyond a shadow of a doubt that I needed to have all the ingredients (okay, "most" of) for a good pico de gallo. So we planted tomatoes, onions, jalapenos, and cilantro. The current situation has us standing at a zillion green tomatoes, a billion baby jalapenos, the tiniest onions you ever saw in your life, and some cilantro that got eaten away by bugs.
While I may not end up being able to make my favorite summer snack ENTIRELY from my own garden produce, its looking like I'll at least be well stocked in jalapeños! It's a good thing we like spicy food.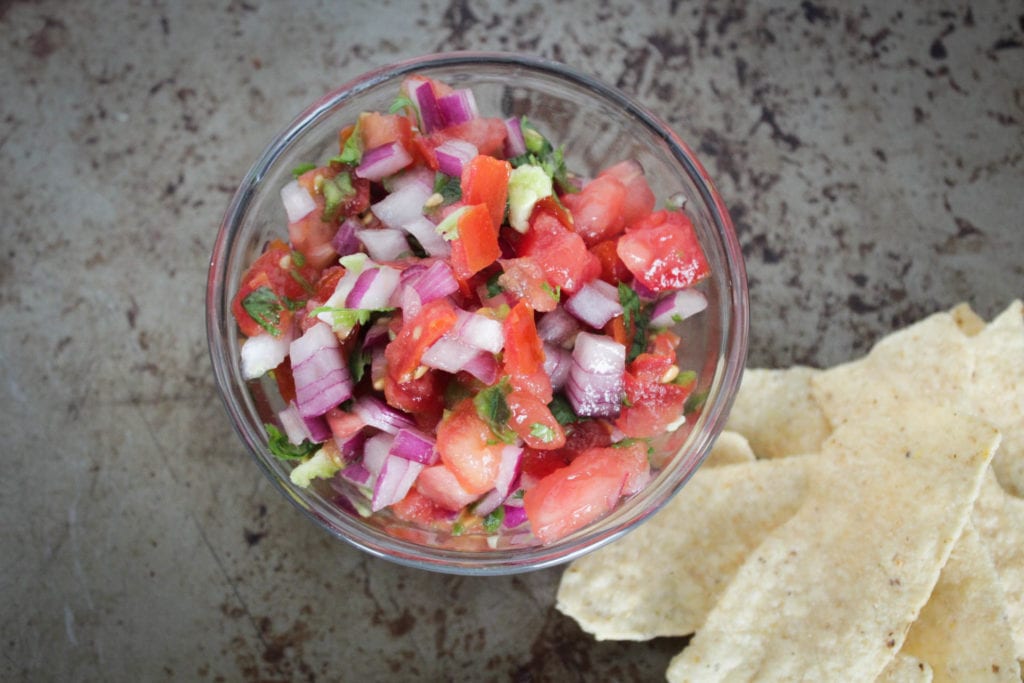 If you also are in the backyard garden club this year, and have found yourself with an overabundance of tomatoes or jalapenos, this recipe is for you. You can also check out our 20 recipes for a bumper crop.
Even if you didn't plant a garden because you have the world's brownest thumb (#youaremypeople), you can still totally make this awesome appetizer with store bought goods. The best news of all is that this is totally customizable to your tastes and preferences…which is always the best kind of "recipe." So go make some for you and your family…or just for you, no judgment here!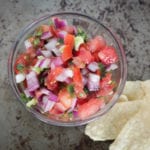 Pico de Gallo
Fresh pico de gallo pairs perfectly with tortilla chips
Ingredients
3

medium to large tomatoes

diced

1/2

medium red onion

diced

1

small jalapeño

diced (and seeded if you don't want a lot of heat)

1/4

cup

cilantro

chopped

juice of one small lime

1/2

tsp

salt
Instructions
Mix all the ingredients in a medium bowl. Add salt and lime juice to taste.
Jenny is a wife and stay at home mother of two. She loves good food, and enjoys experimenting in the kitchen. When she's not busy chasing kids, you can find her digging into a good book, enjoying the great outdoors, and trying not to kill her houseplants.