Easy avocado & egg breakfast sandwich ready in just 10 minutes.
Sometimes it's really hard to get myself up and going in the morning… anyone else? My kids are much better sleepers than they used to be, but we still have rough nights now and then. So starting off the day with something delectabl and SO easy helps push me out of my cloudy mind space. (Well, an easy breakfast AND a homemade iced coffee.) I threw together this avocado breakfast sandwich a few weeks ago on a whim, and I've been addicted ever since. It comes together quickly, and it is seriously so delicious!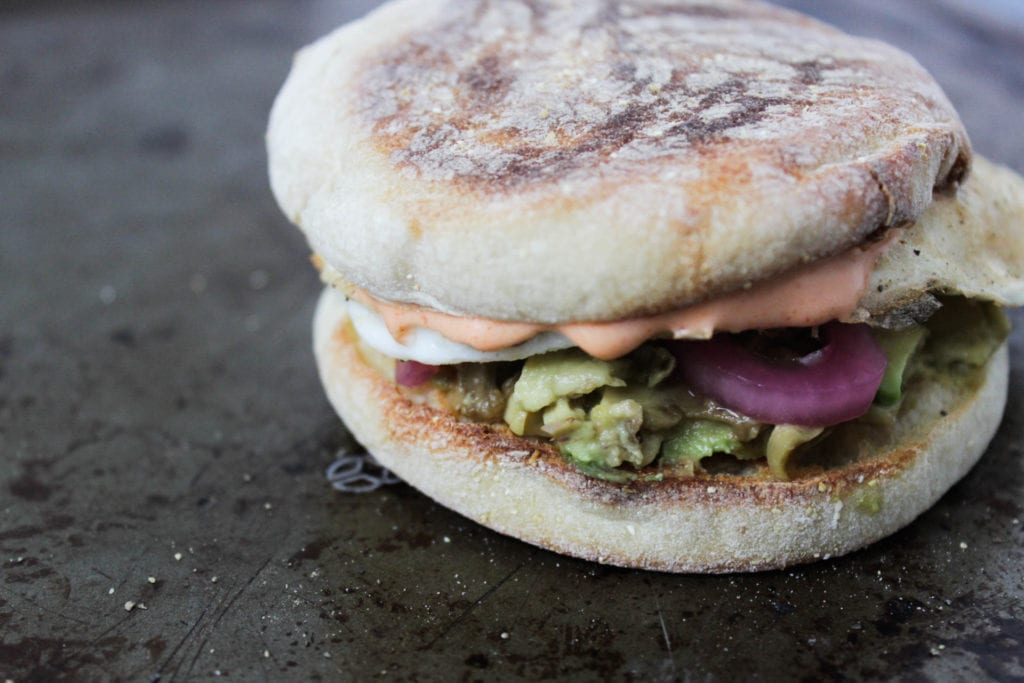 So I am a huge fan of avocados. And lucky for me, no one else in my family likes them, so I get them all to myself. I had been hearing so many rave reviews about avocado toast, and I tried it a few times but I just wasn't super impressed. I guess I'm not a true millennial….ha!
One day I was super craving a breakfast sandwich from my favorite fast food chicken place, and suddenly decided I should combine the two worlds. So I assembled the most delicious array of ingredients. A toasted English muffin, an avocado, a lime, an egg, some pickled onions, some salt and pepper, and some mayonnaise and sriracha. I took my first bite, and it was seriously perfection!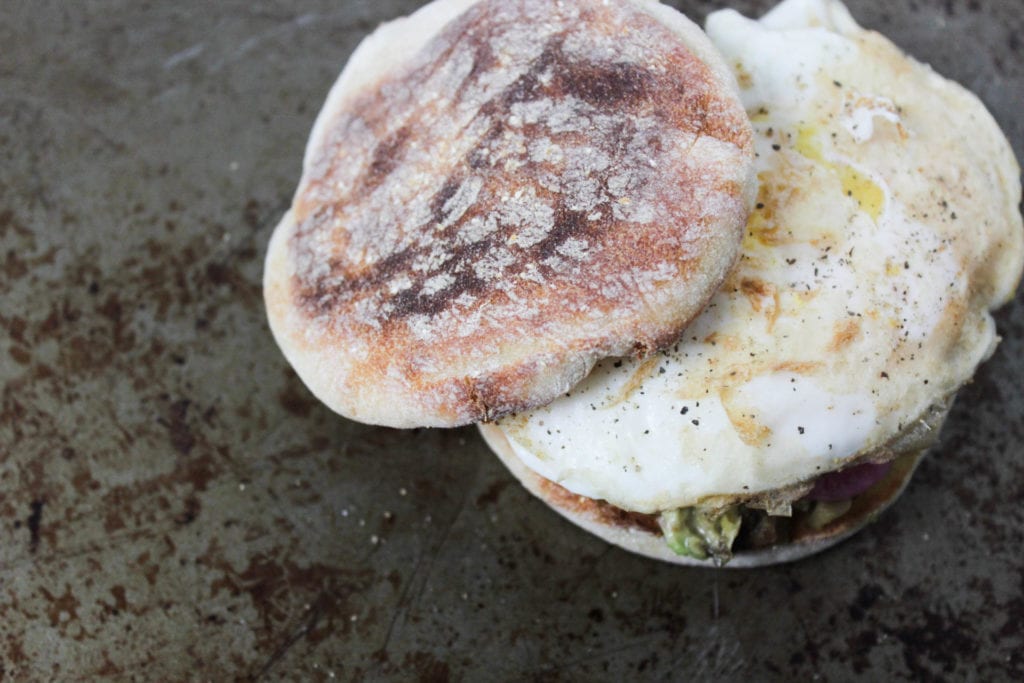 My husband saw me eating it and asked where his was….and he hates avocado. I threw together another one for him, although he chose to have spinach as his veggie of choice and added some pepper jack cheese to his fried egg.
The beauty of this "recipe" is that it's totally customizable to your preferences. And if you know me at all, that is totally my jam. So many of my favorite dishes are adaptations of things I've found. I love to add my own flair to things… usually that means I add something spicy or tangy…in this case I added both. While this may not be as easy as a frozen waffle or freezer-ready French toast, it's definitely more satisfying!
To make your own homemade pickled onions for this sandwich, try our low-sugar, 5-ingredient pickled onion recipe.
Avocado & Egg Breakfast Sandwich
Hearty breakfast sandwich to start your day
Ingredients
English Muffin

1

egg

fried

1/2

medium avocado

lime juice

fresh is best

Salt and pepper

to taste

Pickled onions

use recipe linked above

1/2

Tbsp

mayonnaise

Sriracha

to taste
Instructions
Fry your egg on a hot skillet to your desired doneness.

Toast your English muffin.

Place your avocado on top of the bottom slice of your English muffin, and top with a squeeze of fresh lime juice and some salt and pepper.

Add some pickled onions, then place your fried egg on top.

Combine the mayonnaise and sriracha, and spread across the top of your muffin.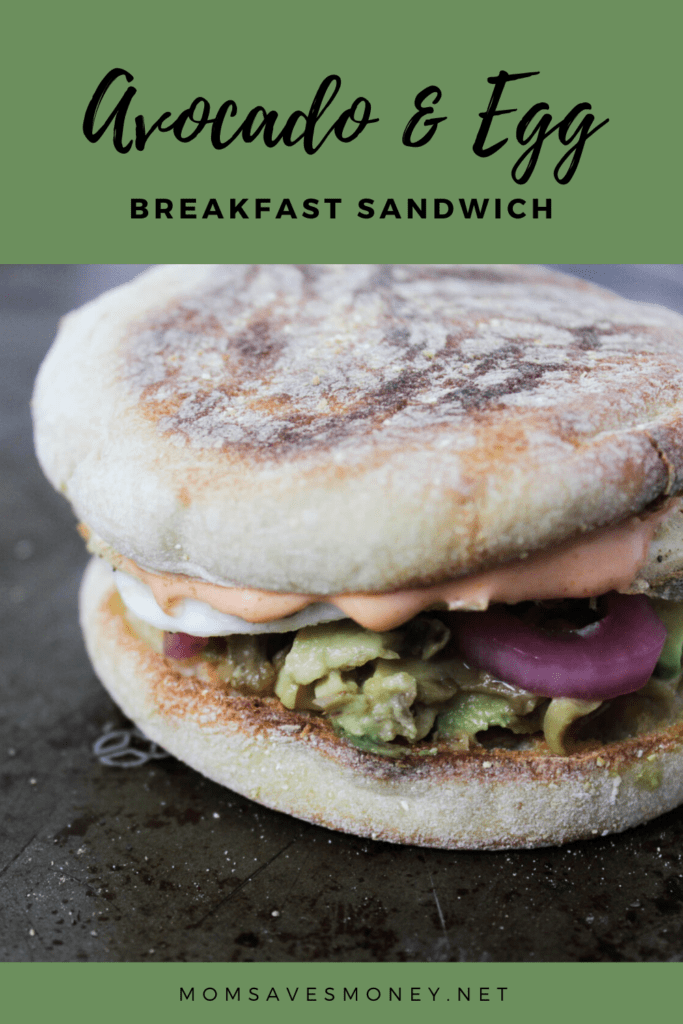 Jenny is a wife and stay at home mother of two. She loves good food, and enjoys experimenting in the kitchen. When she's not busy chasing kids, you can find her digging into a good book, enjoying the great outdoors, and trying not to kill her houseplants.