Anyone here a fan of pickled onions? I was introduced to them a few years ago and I'm honestly not sure how I went so long in life without tasting them! They are seriously one of the best things out there to add a little zest to any meal. Okay, well maybe not any. But for sure a LOT. I'm one of those weirdos who could just eat them plain – straight out of the jar.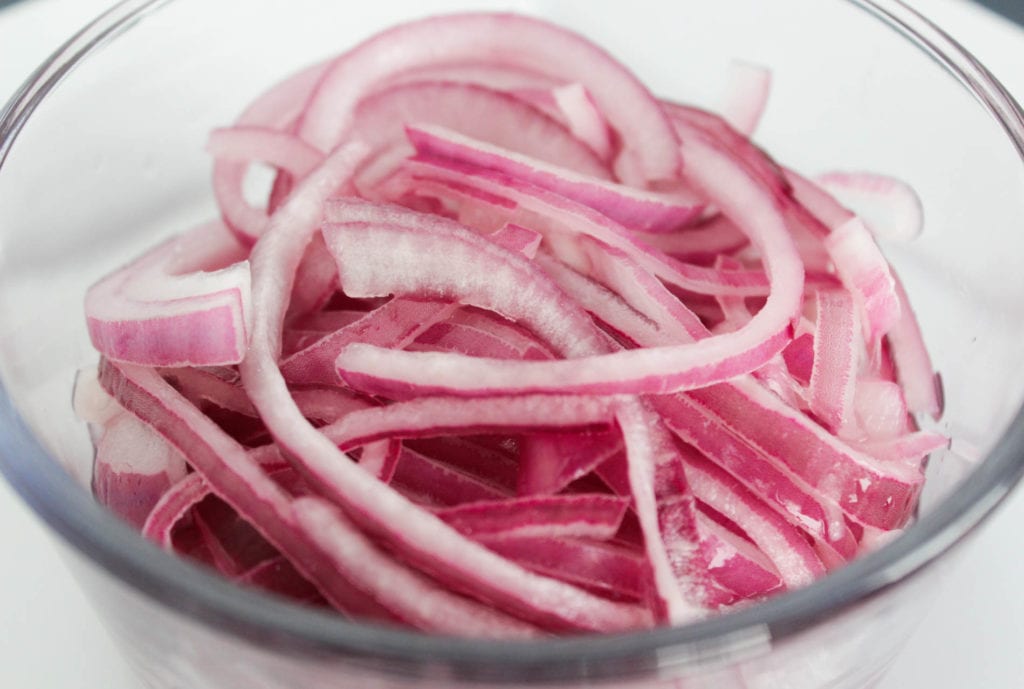 I have had them in restaurants several times, but never knew how easy they were to make yourself. I actually learned how when I got a few free meals from one of those meal delivery services where you cook it yourself.
Low-Sugar Pickled Onions
I've since checked out Pinterest for alternative recipes, but most have a lot more sugar than I care for. While I don't have anything against sugar, it does have something against me and I never feel too well if I have too much. So I always try to find ways to reduce or eliminate processed sugars in most recipes. I've tweaked this several times, and feel pretty happy with where we've landed. It's lightly sweet and tangy and absolutely perfect to garnish my favorite meals.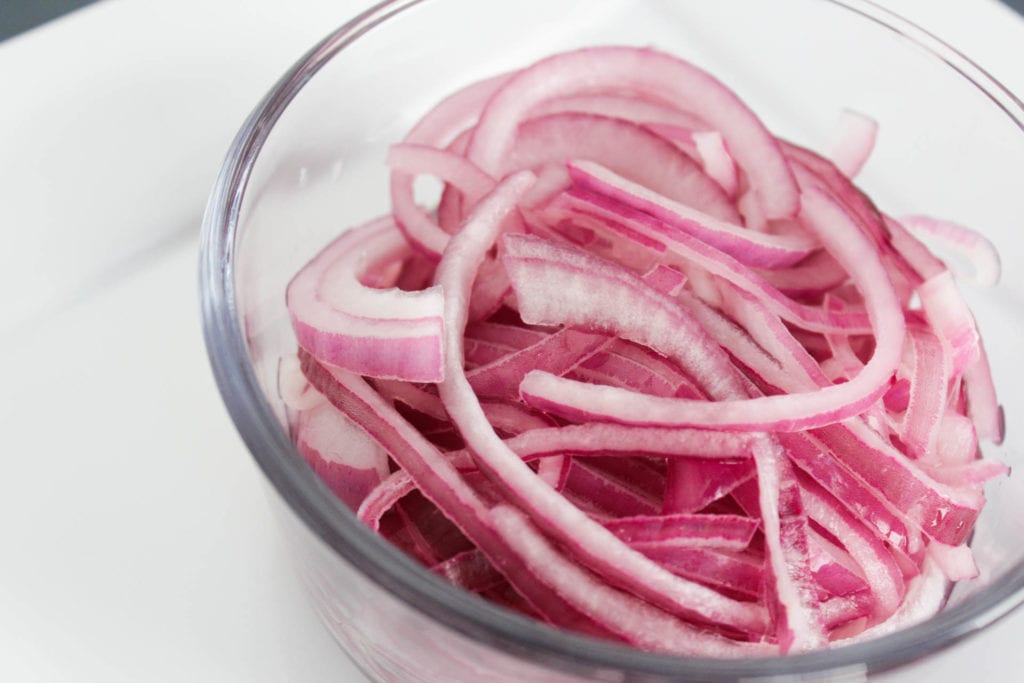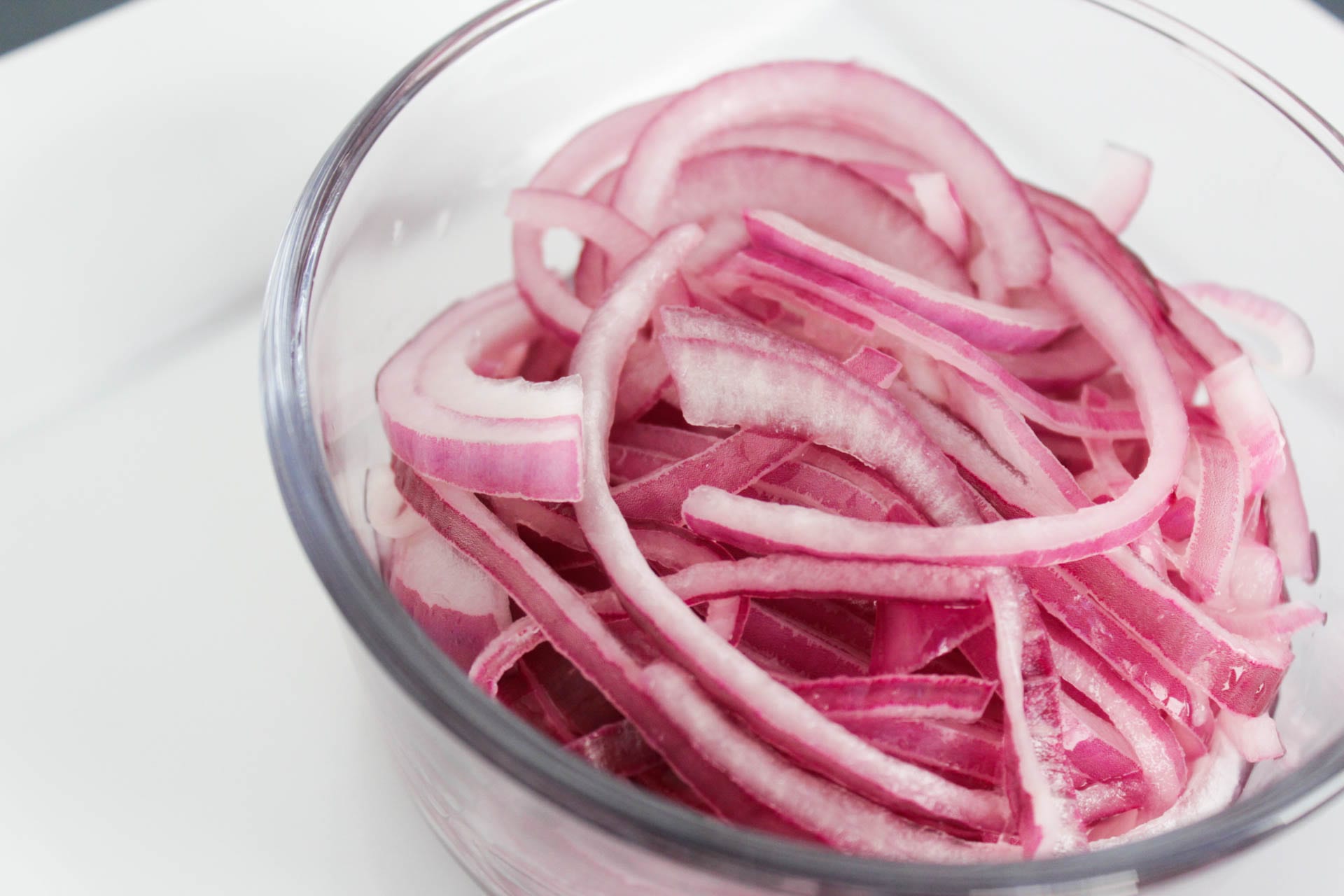 How to Use Pickled Onions
This is a fantastic addition to an avocado breakfast sandwich, or my favorite steak salad, or some homemade tacos, or a freshly grilled burger (or oven-baked burgers), or those spicy pesto chicken paninis I love so much. I try to always have a jar of them on-hand because I enjoy them in so many things. But even if I don't have any ready to go, it's not usually a big deal because they only take about 5 minutes to throw together, and another 10 or so to take on that tangy sweet flavor.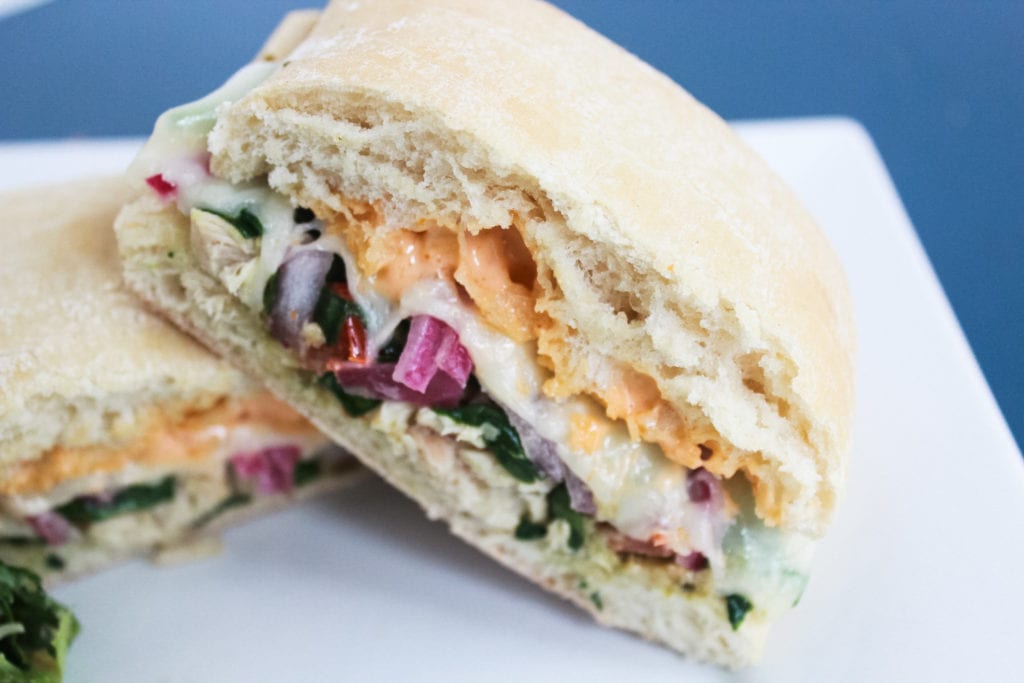 How to Store Pickled Onions
For best results, I would recommend waiting at least an hour before eating, but sometimes I'm in a hurry and we don't wait that long. To me they are at their prime after a few hours of sitting so all the flavors meld, but if you keep them in a sealed container in the fridge, they last up to 2 weeks. Mine never make it that long though.
Pickled Onions
Easy, low-sugar pickled onions perfect for your favorite recipes
Ingredients
1

medium red onion

thinly sliced

5

tsp

vinegar

2

tsp

honey

½

tsp

salt

1

Tbsp

water
Instructions
Place diced onions in a mason jar or other lidded container. Add honey, vinegar, salt, and water to the jar.

Wait one hour before serving for best results.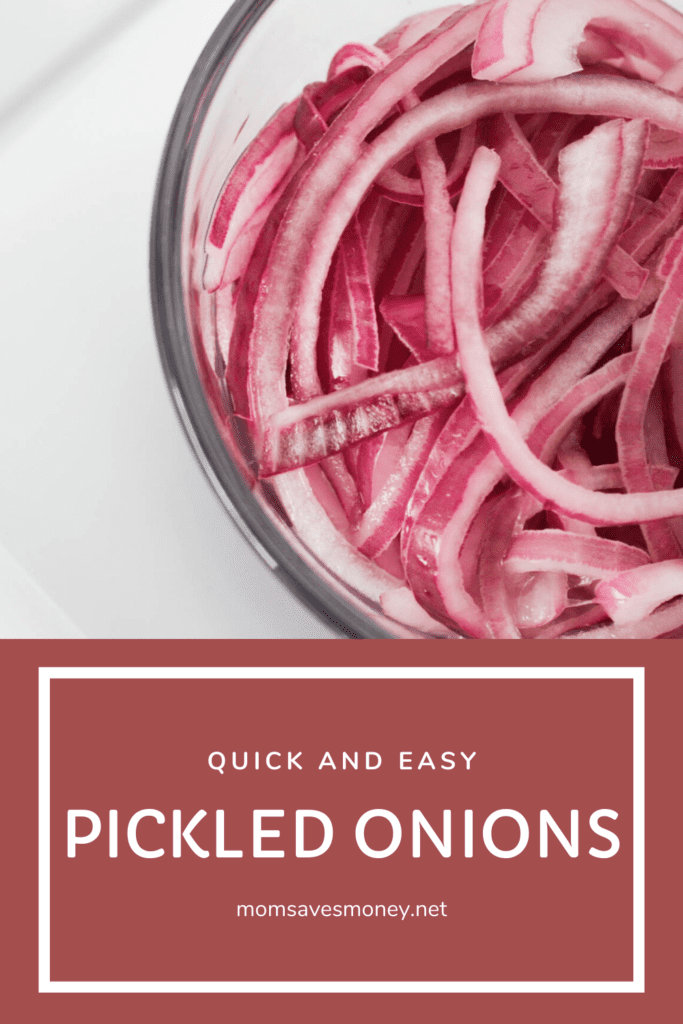 Jenny is a wife and stay at home mother of two. She loves good food, and enjoys experimenting in the kitchen. When she's not busy chasing kids, you can find her digging into a good book, enjoying the great outdoors, and trying not to kill her houseplants.