I'm not sure if you've noticed, but eggs sure have gotten pricy these days! While there's no great substitute for eggs when you're craving an omelet, there are lots of satisfactory substitutions when it comes to baking. I'm going to share with you several egg substitutes that I've tried in baked goods, and my top two favorites that might surprise you. 
About two years ago my body sadly decided that it would no longer tolerate eggs. Thankfully I'm not allergic so it's not a dire situation, but even a tiny bit will give me quite the tummy ache. When I realized this would not only steal breakfast burritos and egg bakes and avocado toast from me, but also all the baked goods…so. many. tears. However, I'm happy to report that after testing sooooo many different egg substitutes, I have found the best of the best!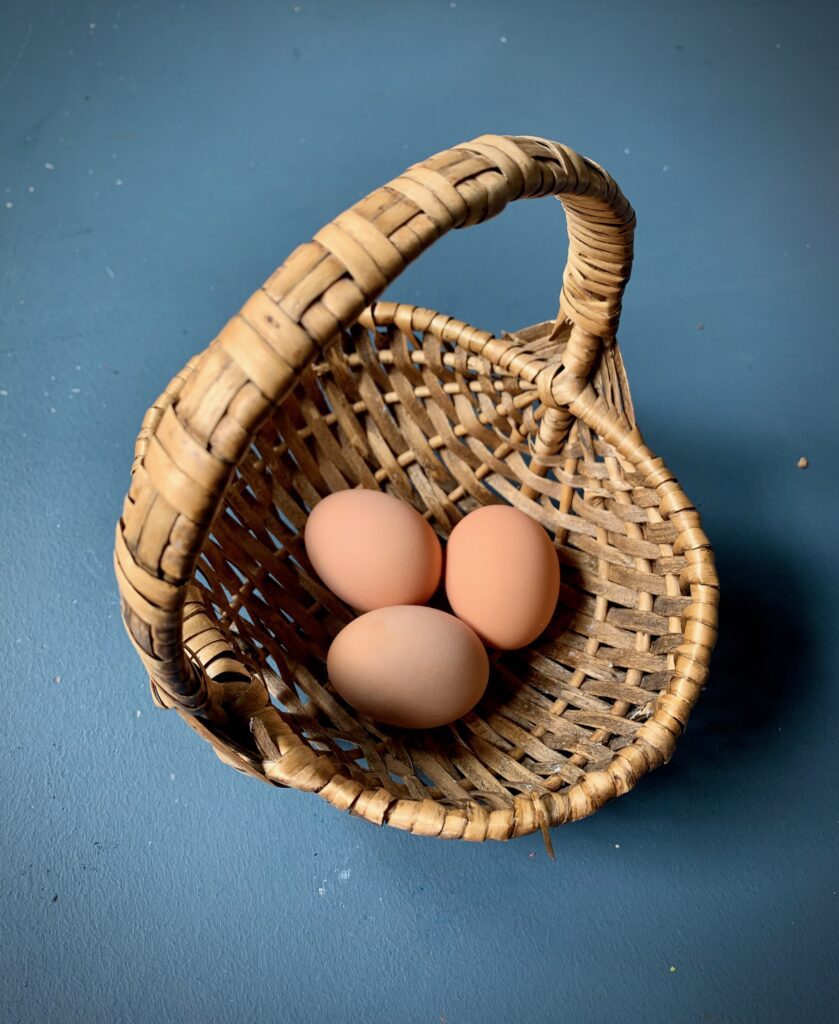 Common Substitutes for Eggs in Baking
Other blogs might tout the merits of applesauce, or bananas, or flax eggs, or chia seed eggs. And all of them are adequate, but they do tend to add certain textures, or even flavors that are less than desirable. Applesauce usually ends up leaving you with a more dense and chewy product, that sometimes adds apple flavor, which may not always be desired. Flax and chia require you to wait until they've jelled up a bit to use them, and sometimes add an extra crunch.  
The Best Egg Substitutes for Baking
SO. Without further ado, here are my top two contenders for an egg substitute in baking.
Pantry Staple Egg Substitute
In second place, we have baking powder, water and oil. For every egg, you will need 2 tablespoons of water, 2 teaspoon of baking powder, and 1 teaspoon of oil (I use avocado). This one is probably the most convenient because you likely already have these items in your pantry. It typically gives you a very similar outcome to using real eggs, but I have had a few times where it has a bit of a salty taste when a recipe already calls for baking soda, which is why it ranks at #2.  
1 egg is equivalent to
2 tablespoons water
2 teaspoons baking powder
1 teaspoon of cooking oil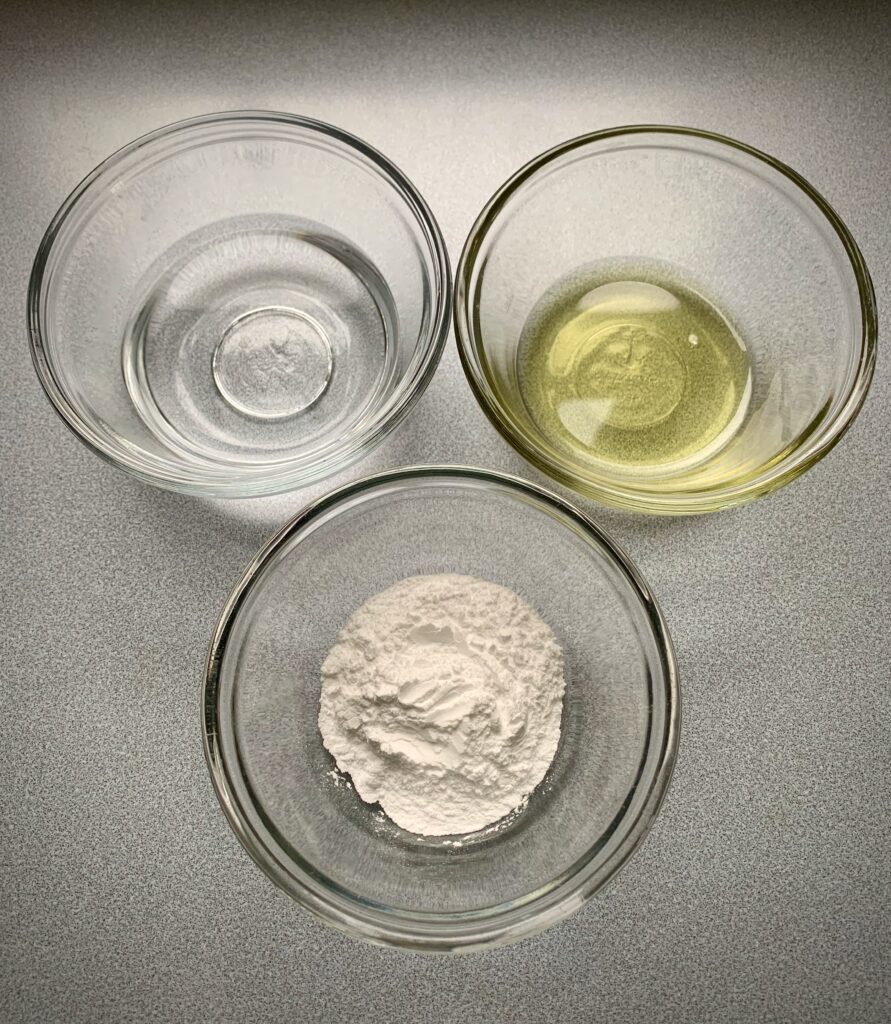 Carbonated Water Egg Substitute
In 1st place we have…..(drumroll…..) carbonated water! Yep. You heard me. Plain old carbonated water is going to give you the absolute best outcome in my opinion. I've tried it with freshly opened bottles, and with bottles that have been open for a bit, and as long as it doesn't taste flat, it works really well. Because you only need ¼ a cup per egg, you even have some left over for a refreshing beverage! Just squeeze a little fresh lemon in your cup and you're living large! 
1 egg is equivalent to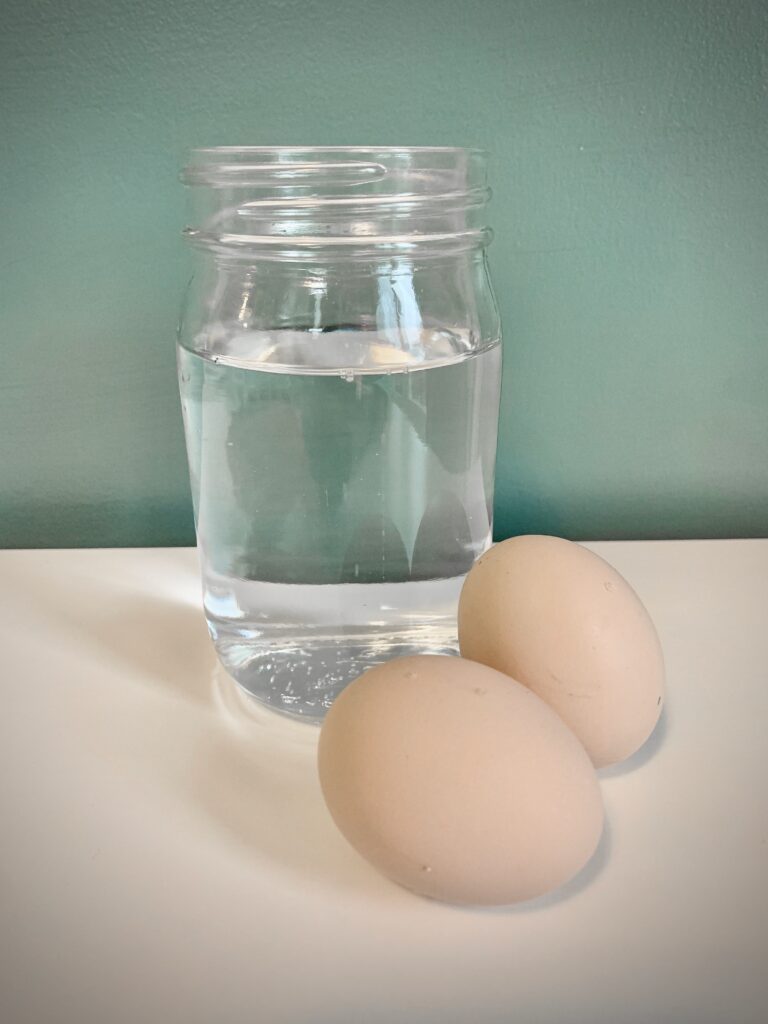 So next time you feel like some banana oatmeal muffins, but need to save a little cash, or just don't want to run out to the store or ask your neighbor to borrow an egg, give one of these options a try! I think you'll be impressed. 
Recipes you'll love with this egg substitute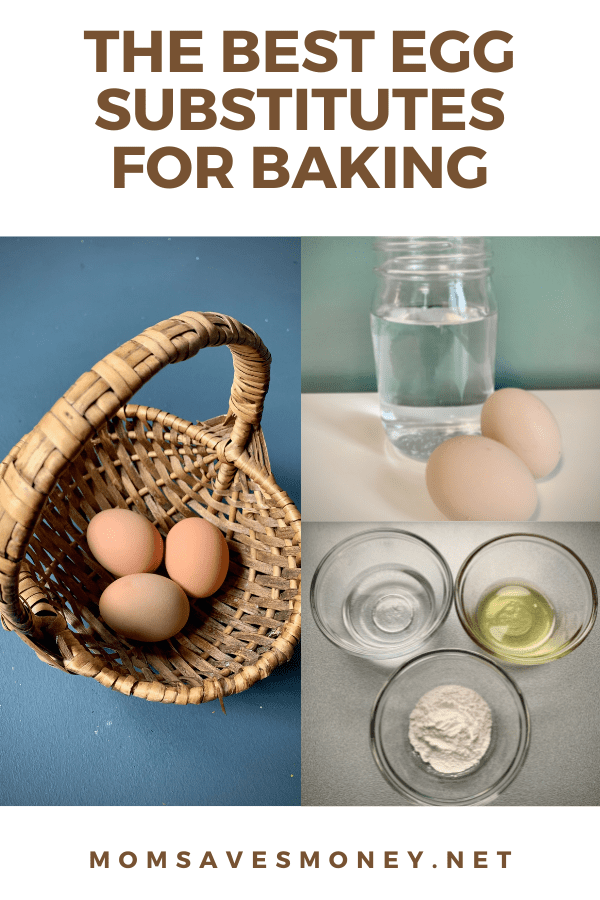 Jenny is a wife and stay at home mother of two. She loves good food, and enjoys experimenting in the kitchen. When she's not busy chasing kids, you can find her digging into a good book, enjoying the great outdoors, and trying not to kill her houseplants.