Our family loves fresh fruit and are always looking for ways to eat healthy on a budget. Berries are in-season and on sale just a few times a year and I like to stock up so we can enjoy delicious fruit year-round. However, fresh berries can go bad quickly, so it's important to preserve them and freezing is super easy.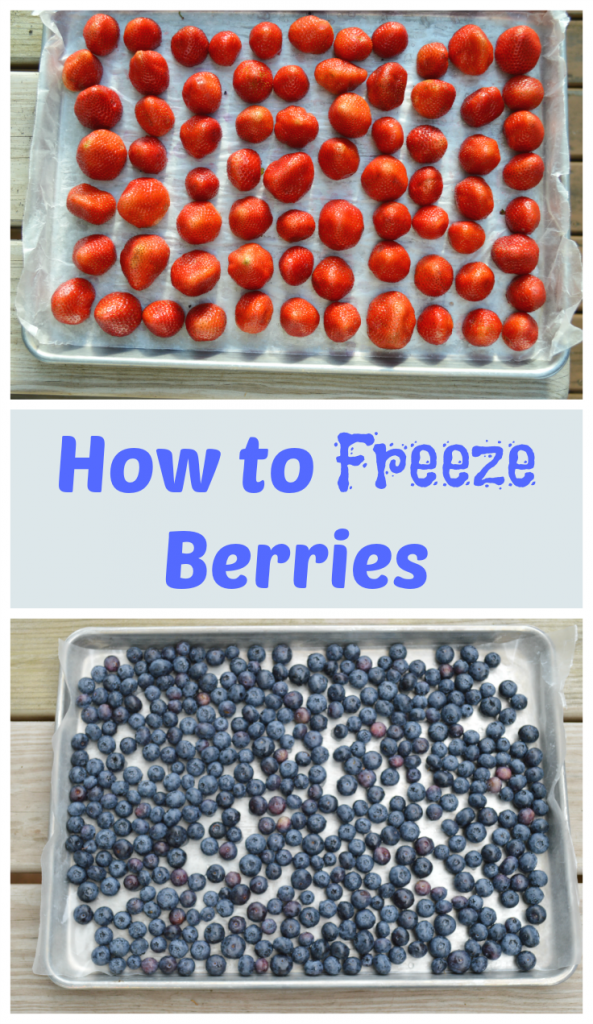 I freeze huge batches of berries and use them for smoothies, add to oatmeal, bake with them or eat just as a quick snack. The cost for frozen fruit at the grocery store is more than double what it costs me to buy berries on sale and do it myself.
You will be amazed how easy it is to freeze berries. Now, you may be thinking 'why can't I just wash them and throw into a freezer bag?' You can do that, but you will have a giant clump of frozen berries. If you want individually frozen fruit, like you buy in the grocery store, you will need to flash freeze it. Good thing is, it's very simple to do.
How to Freeze Berries
Wash fruit and remove any stems
Place fruit in single layer on freezer-friendly tray (Note – you can line the pan with wax paper for easy removal once frozen)
Freeze pan until fruit is individually frozen, usually 4-6 hours
Transfer fruit to heavy duty freezer bags (remove as much air as possible for best results) or use a vaccuum sealer
Label bag with contents and date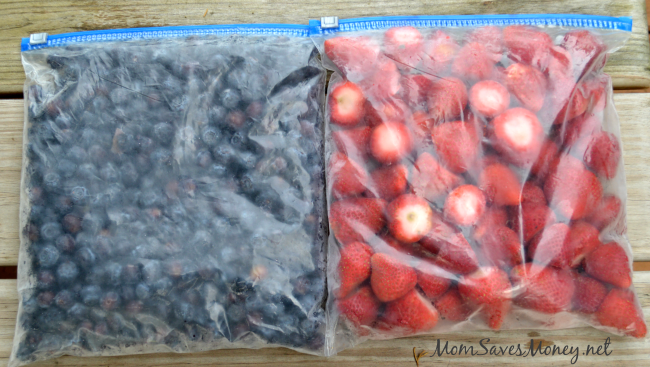 When you follow these simple directions, you will enjoy perfect, individually frozen fruit at any time. Use the frozen fruit within the next 6-8 months for optimum flavor and freshness.
What is your favorite way to eat frozen fruit?
If you love this, check out more ways to preserve fresh fruit: