Do you have too much month at the end of your money? Yep, you read that right?  It's no secret that it is hard to make ends meet these days.  If you are not stuck in the paycheck to paycheck cycle, how do you do it?  
If you find yourself constantly stressing about money, there are some things that you can do to make your financial life a little less stressful.  Check out these 10 ideas for earning a little extra dough each month.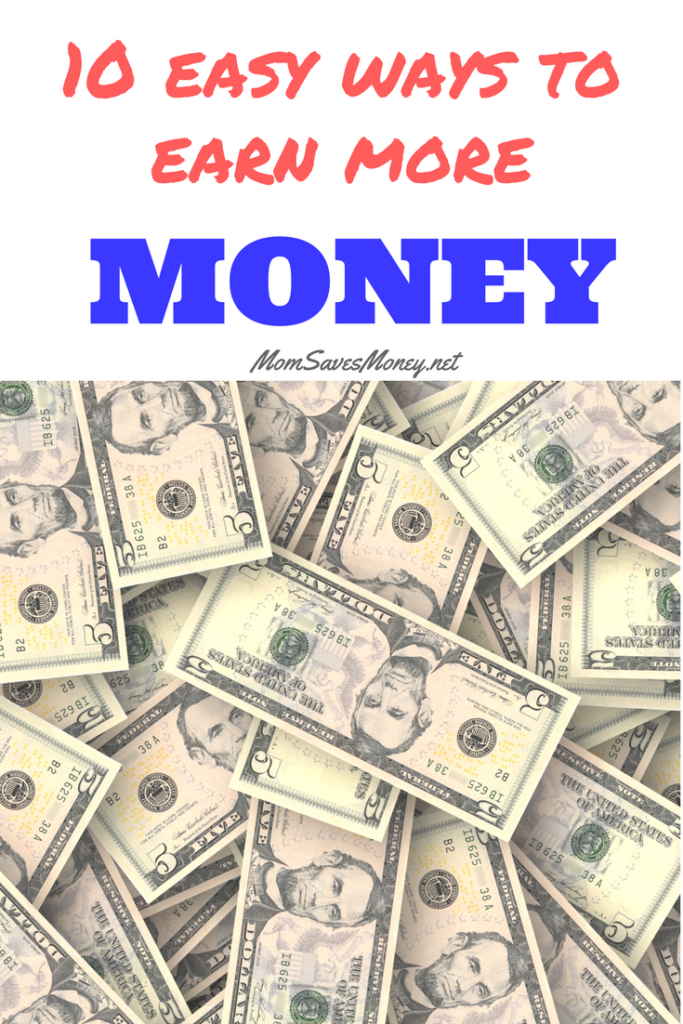 1. Get a second job –  No, not everyone wants to work more than one job, but finding a second job, even for a short time, can do wonders for your budget.  You can use your extra money to pay off some debts and bills that are holding you back, or you can sock away some extra money for those times when you need it.
2. Ask for it –  If you are happy at your 9 to 5, why not ask for a raise?  The worst they can do is say no, but they might just say yes.  Make sure you go in prepared with a good argument for why you deserve a raise.  Also, make sure you are requesting a reasonable amount for what the position is worth.  There is nothing wrong with shooting for the stars, but you also need to be realistic.
3. Sign up for Fiverr – $5 doesn't seem like much, but if you have something you are good at and can do quickly, those $5 payouts can add up! You can sell dozens of services or content, including graphics and design, digital marketing, writing, translation, vide, audio, programming and much more. You set your own prices from $5-$995 and keep 80% of the selling price!  You can make a decent side income on sites like Fiverr.
4. Clean out your closets –  Most of us have stuff just hanging around our house that we simply don't use, need or even want.  Why not go through this stuff and put it up for sale.  Websites like Ebay, Craigslist and other for sale sites and apps are created for this exact reason and you can make some great money doing it.
5. Do some yard sale flipping –  If you like to peruse through yard sales, you can make good money buying stuff and selling it at a profit on those same sites I mentioned earlier.
6. Start a side hustle –  Do you have anything that you love to do?  Have you always wanted to own your own business?  What is stopping you?  There are a lot of business ideas out there that have low start up costs. Check out this list of 25 businesses you can start for less than $250. 
7. Cut back on spending –  A penny saved is a penny earned, right?  You don't always have to work harder to bring in more money, sometimes you just need to be smarter about what you are spending your money on.
8. Online Rewards Programs – There are several online rewards program, like Swagbucks or MyPoints, that reward you for doing stuff you already do online, like searching the web, watching videos and more. Plus, you can redeem your points for Paypal = CASH!
9. Trade-in Your Electronics & Books – Did you know Amazon has a trade-in program? Simply send in your used electronics, DVDS, books and smartphones and earn Amazon credit. I know this isn't cash, but you use that credit to buy essentials you would normally pay for each month (see #7).
10. Earn with Apps – I more than pay for my cell phone bill every month using these apps that pay. I even get paid every time I search the internet on my phone. It adds up fast!
How do you earn extra money?