Have you heard of Free Comic Book Day? They are celebrating their 17th anniversary of giving free comic books away. It's an amazing time to check out some new comics and encourage kids to read. It's held the first Saturday of May and this Saturday, May 5 from 10am-6pm is the 2018 free comic book day!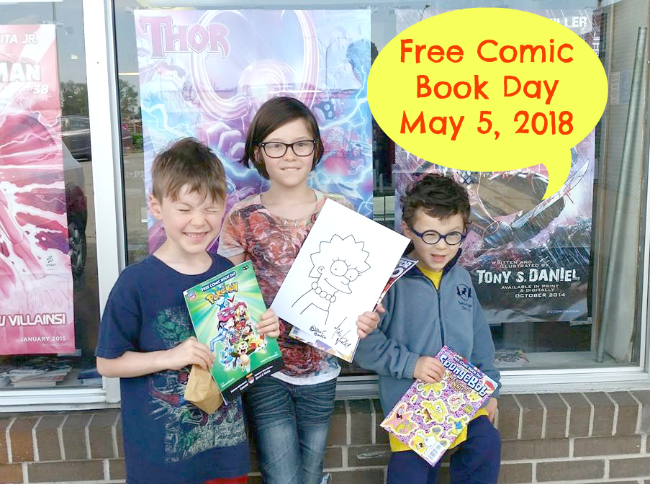 My middle son is a huge comic book fan and he looks forward to Comic Book Day every year. A few years ago, we met Mike Worley (a Simpson's illustrator) and got a free Lisa Simpson sketch with purchase. It was so neat to see him sketch a picture.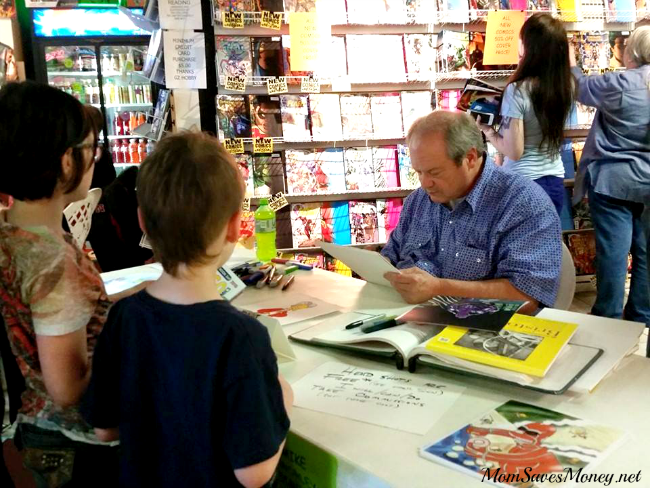 This year, Krypton comics will have a special appearance from Artist Deryl Skelton. Deryl has drawn for Marvel and DC. His work is in everything from Avengers to X-men. Plus, they are doing a costume contest at this location. How fun!
In the Omaha area the following comic book stores are participating in Free Comic Book Day:
Ground Zero Hobby, 794 Ft Crook Rd South, Bellevue
Legend Comics & Coffee, 5207 Leavenworth St, Omaha
Krypton Comics 2819 S 125th Ave, Suite 261, Omaha (see list of special events for this location)
Dragons Lair, 2227 North 91st Plaza, Omaha
Dragons Lair, 5022 South 153rd Street, Omaha
Some stores have special events and sales during Free Comic Book Day. Make sure to check the Free comic book day website for more details.