Delicious buffalo chicken sandwiches made in the slow cooker!
A few weeks ago, I tried a buffalo chicken sandwich from a restaurant and it was a-m-a-z-i-n-g!  They used real blue cheese on it and it was divine. Spicy. Smokey. Cheesy. Just delicious!
This sandwich is ALMOST as good. I say ALMOST because there's just something so amazing about someone else making it for you. That just makes food taste better.  If you can get someone else to make this sandwich for you, then do it!  It'll be perfection then!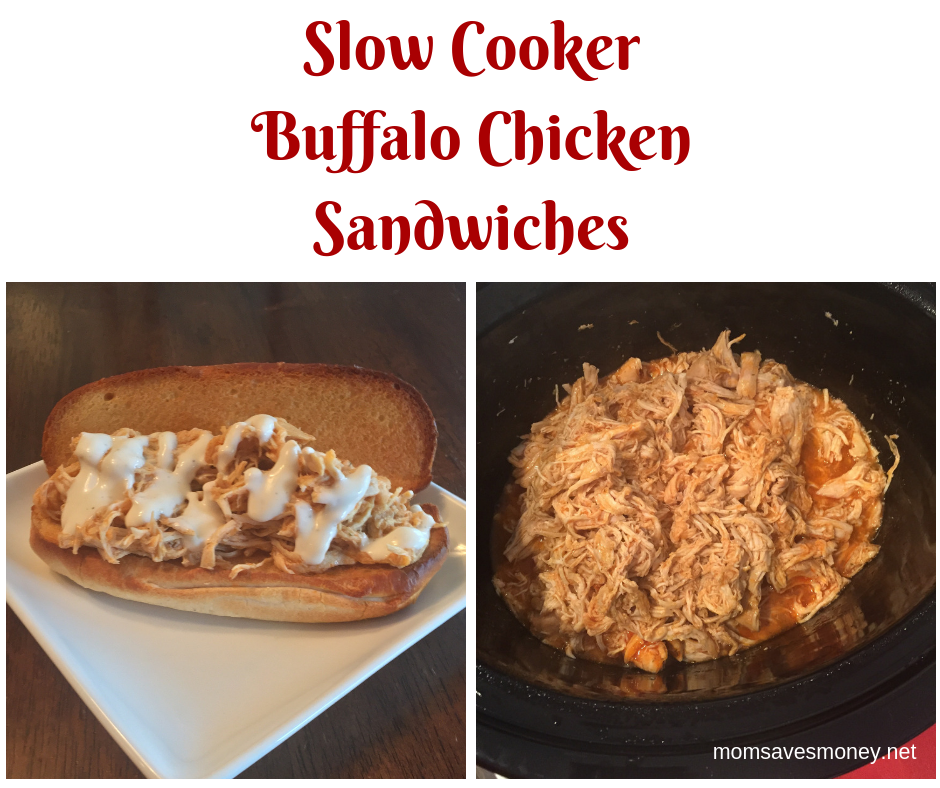 How to Adjust the Spiciness of the Chicken
This recipe is versatile and incredibly easy to make. You can easily adjust the spice level with the buffalo sauce you select for this recipe. Buffalo sauce can range from mild to hot, be sweet or tangy, or contain a blend of unique flavors. The buffalo sauce you choose will determine the flavors and heat level of the chicken. So, pick your favorite and get cooking!
How to Toast Buns for the Sandwiches
I highly recommend toasting the hoagie or hamburger buns for this sandwich. Simply butter the top of the buns or inside of the hoagie, spread single layer on a cookie sheet, and bake at 400°F for about five minutes. Keep an eye on them while they toast in the oven. You want them to by crispy and browned without burning.
Serving Buffalo Chicken Sandwiches
Drizzle your sandwich with ranch or blue cheese dressing and serve. Try my favorite homemade ranch dressing recipe for the best ranch dressing ever. You won't regret it.
Serve with one of these easy side dishes for a complete BBQ style meal.
Buffalo Chicken Sandwiches
Delicious buffalo chicken made in the slow cooker and served on toasted buns and drizzled with dressing
Ingredients
1

16 ounce bottle

buffalo sauce

2-3

lbs.

boneless, skinless chicken breasts

6

hamburger or hoagie buns

butter (optional)

Ranch or blue cheese dressing (optional)
Instructions
Place chicken breasts in the slow cooker, cover with buffalo sauce. 

Cover. Cook on low for 4-6 hours or on high for 2-3 hours.  When done, it should easily shred with a fork.

If desired, toast the buns. Butter buns and place open faced on a cookie sheet. Bake at 400°F for about 5 minutes.

Place shredded chicken on the buns.  Drizzle with ranch or blue cheese dressing, if desired. Enjoy!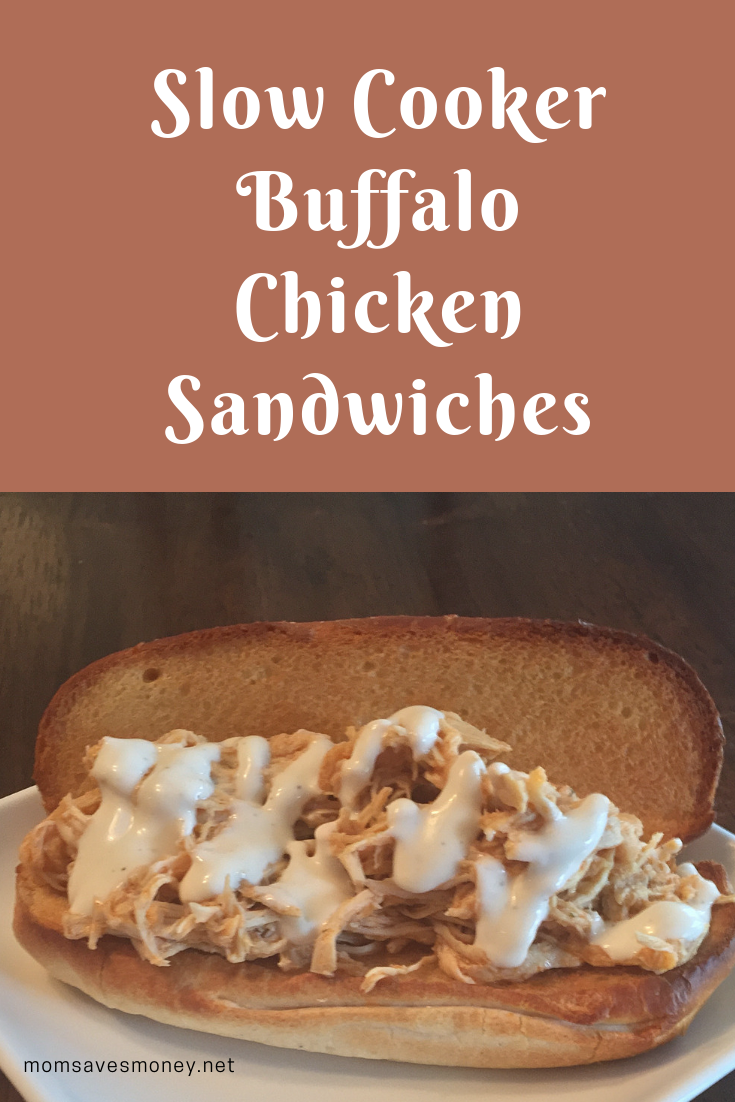 Jayme is a wife to 1 and a mother to four little boys. She tries to coupon, builds a smart stockpile, and always meal plans. While she likes to cook, she's in the stage of life where simple is usually better – she never knows how many hands she'll have free at dinner time! You can find her on Instagram.
If you love this, check out more posts: