When my husband and I started dating a decade ago, we would go out with friends often.  Sometimes to a barbecue place.  He didn't like buffalo sauce, so he normally got something with barbecue sauce.  I'd get buffalo sauce cause I live on the spicy side of life.
Then we got married and he did something brave one time – he tried my buffalo sauce and he liked it!  So he started ordering his wings with buffalo sauce too.  How cute were we?  A young married couple, sitting at a 2-person table in our little 1-bedroom duplex apartment, sharing an order of buffalo wings after a hard week of work.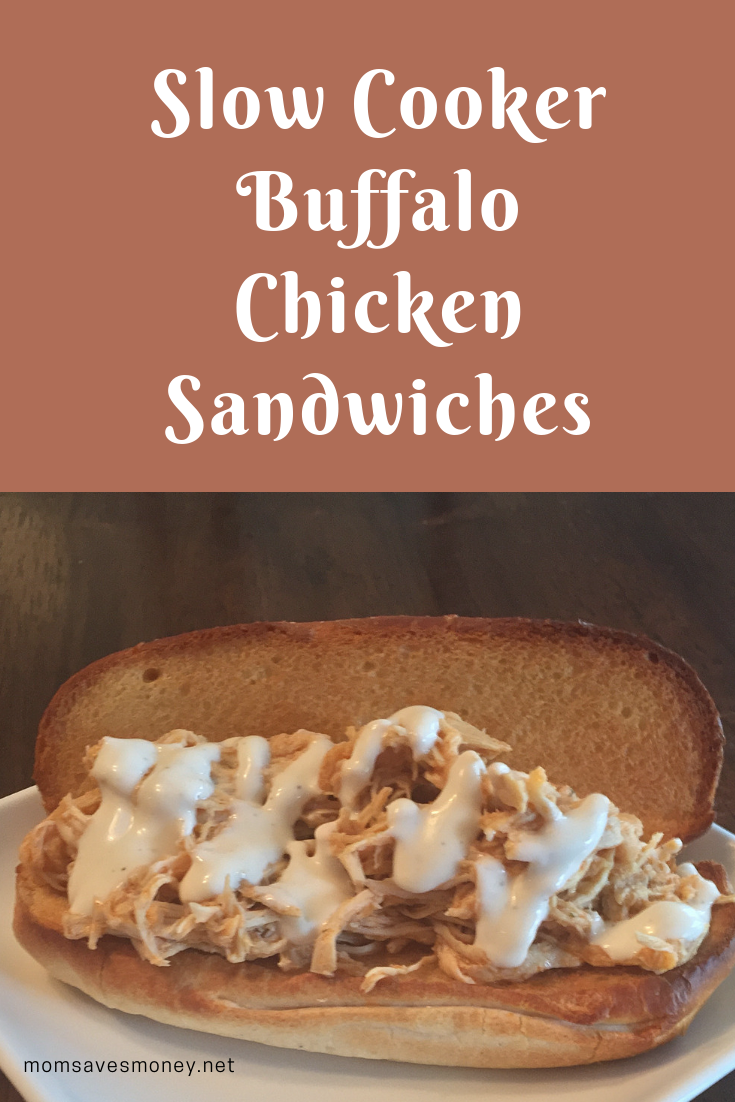 Then I got pregnant with Son #1.  I still liked buffalo sauce, but I kind of lost my affection for meat.  Oddest thing.  I wasn't a vegetarian by any means, but I just didn't feel like eating a lot of meat.  But my husband carried on with his buffalo sauce habit.
Son #1 is 7 and I'm just now getting cravings for buffalo sauce again.  In fact, a few weeks ago, I tried a buffalo Chicken Sandwich from a restaurant and it was a-m-a-z-i-n-g!  They used real blue cheese on it and it was divine.  Spicy.  Smokey.  Cheesy.  Just delicious.
This sandwich is ALMOST as good.  I say ALMOST because there's just something so amazing about someone else making it for you.  That just makes food taste better.  If you can get someone else to make this sandwich for you, then do it!  It'll be perfection then!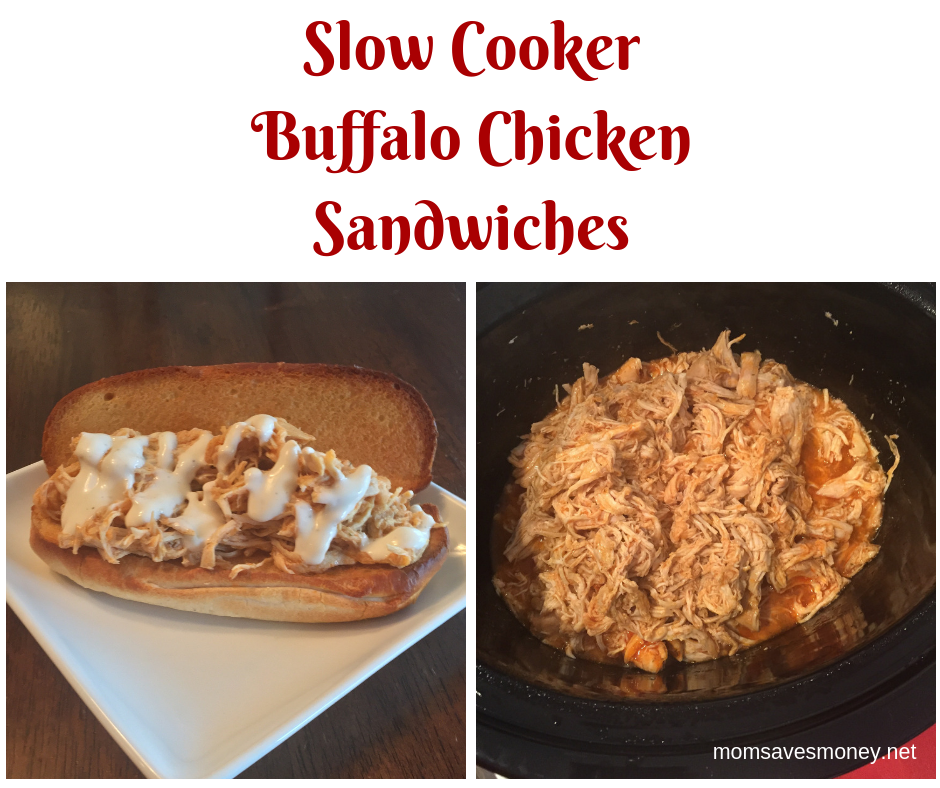 Buffalo Chicken Sandwiches
Ingredients
1

16 ounce bottle

buffalo sauce

2-3

pounds

boneless, skinless chicken breasts

hamburger or hoagie buns

butter (optional)

Ranch or blue cheese dressing (optional)
Instructions
Place chicken breasts in the slow cooker, cover with 1/2 to all of the buffalo sauce, depending on how spicy you like your sandwiches. I do 1/2 the bottle.

Cover. Cook on low for 4-6 hours or on high for 2-3 hours. When done, it should easily shred with a fork.

If desired, butter buns and place on a cookie sheet, open faced. Bake on 400 for about 5 minutes.

Place shredded chicken on the buns. Drizzle with ranch or blue cheese dressing, if desired. Enjoy!