Make hard "boiled" eggs in a muffin tin the oven in just 40 minutes.
Eggs are like one of my besties in the kitchen. They are such a great protein that is super versatile and easy to whip up for a quick meal or snack. I'm pretty lazy most of the time, and while I do enjoy a good hardboiled egg, they feel like a lot more work than just scrambling. However, when I discovered that you could oven bake hard boiled eggs, suddenly a whole new world opened up to me!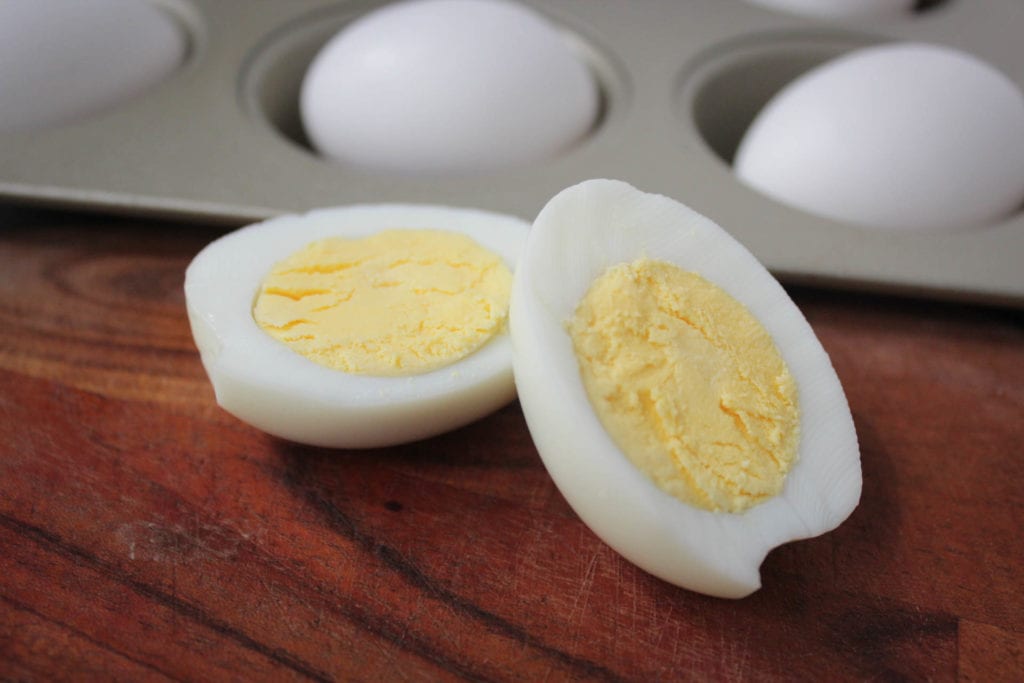 Now I'm sure many of you are rolling your eyes, and thinking that it's really not that hard to hard boil eggs. But I swear to goodness I would always boil them too long, or not long enough. And I could NOT for the life of me figure out how to make them easy to peel. The shells would stick to the egg or only come off in tiny little pieces that took me 12 years to remove. I actually didn't make hard boiled eggs for several years because I just got sick of how time consuming it was.
I'm not really sure what even tempted me to try again, but in my scrolling of the internet, I discovered some people bake their eggs in the oven. And I felt crazy enough to give it a shot. Ya'll. It's glorious!
How to Make Hard "Boiled" Eggs in the Oven
You stick the eggs in the oven. You bake them for 30 minutes. You give them an ice bath for 10. And the shells peel right off in big chunks, easy peasy. Every. Single. Time.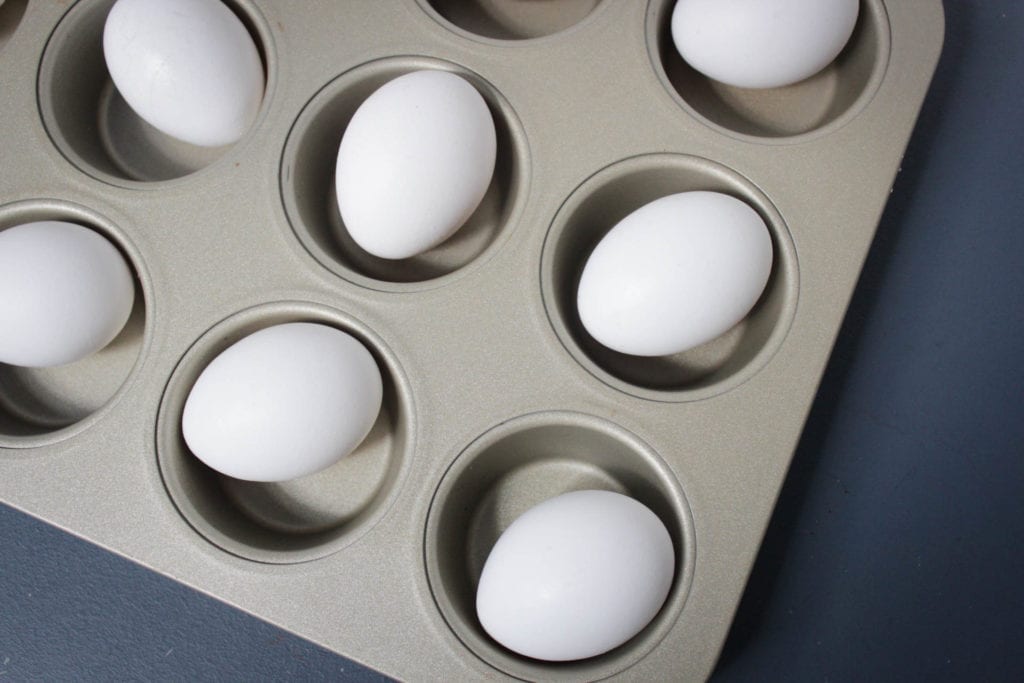 Recipes with Hard Boiled Eggs
Because of this discovery I now regularly enjoy my favorite egg salad, or some yummy potato salad, or toss them on a bed of fresh greens with my favorite pickled onions, and sometimes just enjoy them whole for a high-protein snack! Be aware that the eggs may have small brown spots after peeling but it does not affect the flavor whatsoever. So if you're like me, and have given up on traditional hard-boiled eggs, the oven baked variety might just be worth a try!
How to Hard "Boiled" Eggs in the Oven
Easy method for cooking hard boiled eggs in the oven
Instructions
Preheat oven to 325°F. Place eggs in muffin tin so they don't roll around.

Bake for 30 minutes.

Transfer to bowl filled with ice water for 10 minutes.

Peel and serve. Store remaining eggs in the refrigerator.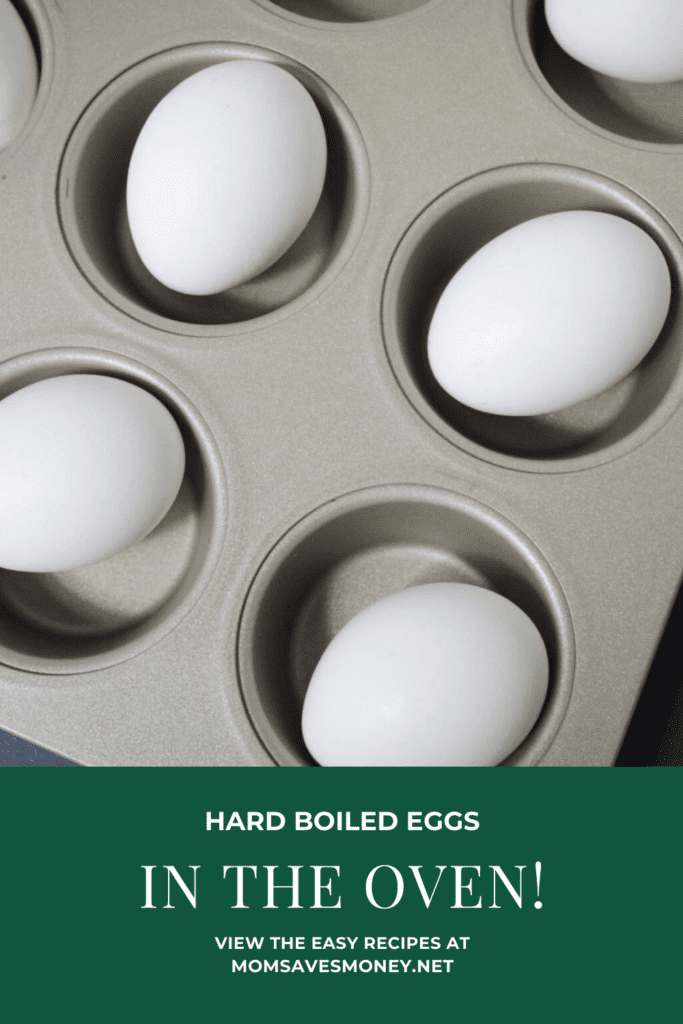 Jenny is a wife and stay at home mother of two. She loves good food, and enjoys experimenting in the kitchen. When she's not busy chasing kids, you can find her digging into a good book, enjoying the great outdoors, and trying not to kill her houseplants.