Have you ever heard of chicken shawarma? I'll be honest. I hadn't until very recently. I grew up eating your typical American and Italian dishes, and we didn't really branch out much. But when I was in high school, the people who lived across the street were from India, and the smells that would waft down the street around dinnertime always had me drooling! Just heavenly! As an adult, I have made it my mission to be an adventurous cook and try more ethnic foods. Chicken shawarma is definitely one of my favorite dishes and it's so easy to make.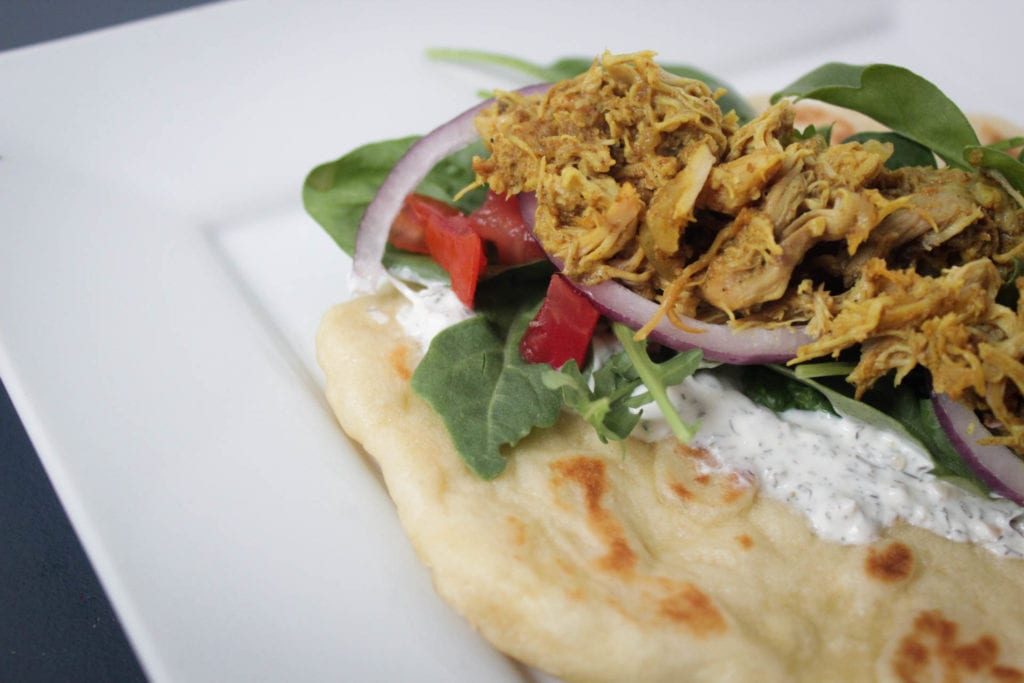 Now I don't know about you, but this year I have really struggled to get back on the meal plan train. For months we've been eating more than our fair share of convenience food and takeout. But I decided it was time to get my act together, and there seemed to be no better way than to start with my trusty crock pot. Now all I needed was a delicious new recipe to really get me excited, and thus, this slow cooker chicken shawarma was born. 
Now I make no claims on this being any sort of authentic Indian recipe, but it is easy, and exploding with flavor and that's good enough for this tired-of-cooking-mom. PLUS, my kids gobbled it up, and my husband looked at me after the first bite and said "WOW!" So I'd say it was a hit. This is seriously such an easy meal.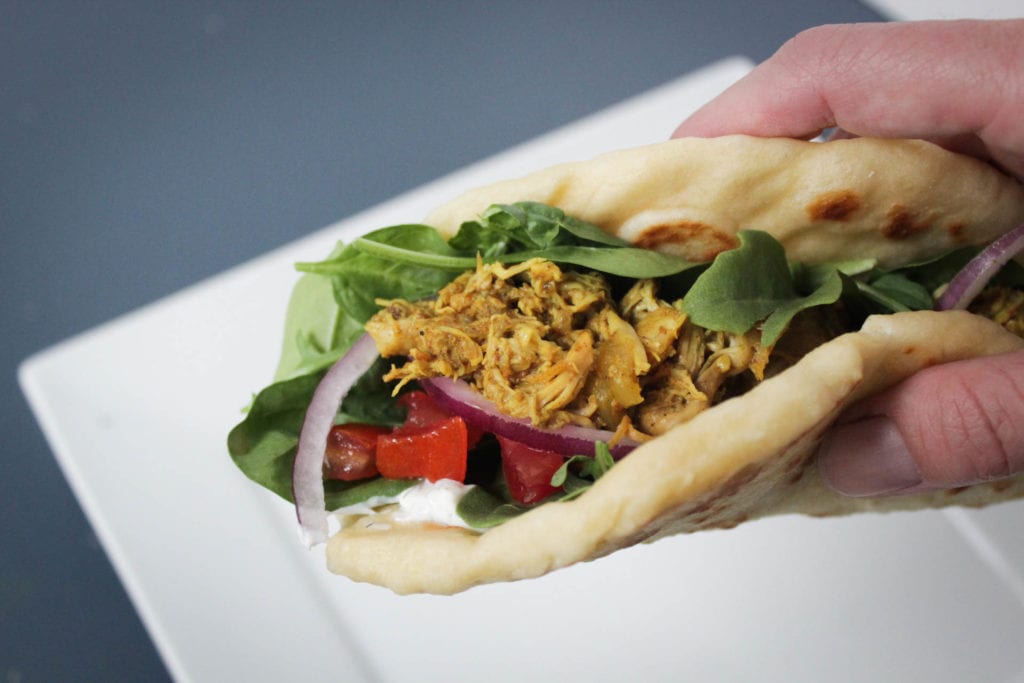 How to Serve Chicken Shawarma
We served it over some warm homemade naan bread with some greens, tomatoes, red onions (you can use pickled red onions if you want), and dill sauce. It would be great with tzatziki sauce too! It was just a super fresh, filling, and flavorful meal that I highly recommend giving a try. You'll be glad you did.
Slow Cooker Chicken Shawarma
Flavorful, Indian-inspired chicken dish made in the crock pot
Ingredients
Slow Cooker Ingredients
3

pounds

boneless, skinless chicken thighs

1

yellow onion

diced

2

tsp

cumin

2

tsp

turmeric

1

tsp

ginger

1

tsp

ground cinnamon

1

tsp

salt

1/2

tash

pepper

dash

cayenne pepper

2

teaspoon

minced garlic

2

T

lemon juice

1/4

cup

plain yogurt
Serving Chicken Shawarma
naan or pita bread

1

cup

mixed greens

1

tomato

diced

1

red onion

sliced

1/2

cup

dill or tzatziki sauce
Instructions
Mix cumin, turmeric, ginger, cinnamon, salt, pepper, cayenne, garlic, lemon juice and yogurt in a small bowl.

Place chicken thighs and diced onion in the crock pot, and cover thoroughly with yogurt sauce.

Cook on low for 7-8 hours or on high for 3-4 hours until chicken is cooked through.

Shred chicken and place on cookie sheet. Broil in the oven on high for 5 minutes or until it begins to brown and crisp.

Serve on warm naan or pita with greens, tomatoes, onions and dill sauce/tzatziki sauce. Enjoy!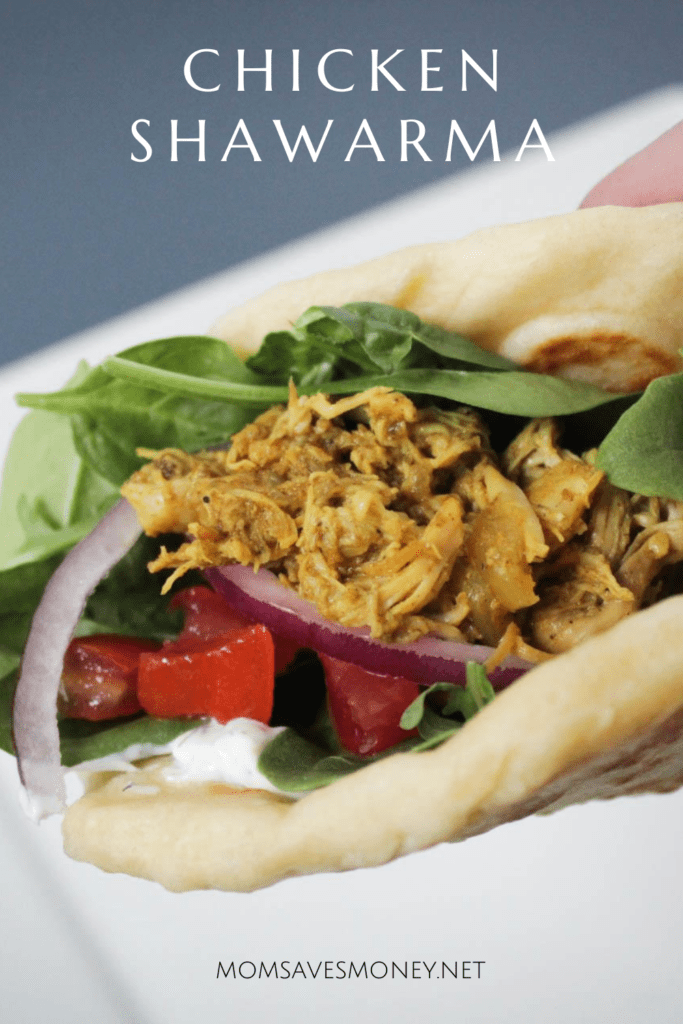 Jenny is a wife and stay at home mother of two. She loves good food, and enjoys experimenting in the kitchen. When she's not busy chasing kids, you can find her digging into a good book, enjoying the great outdoors, and trying not to kill her houseplants.