Have you heard this song by Nichole Nordeman?  If you're a parent, it'll hit you hard. If you have very little ones, it seems like time isn't going fast.  But, one day, you wake up and you have a 5-year-old – even though it feels like you just gave birth to him.  I can easily see where one day I'll be at his 5th grade band concert, then his high school graduation, then his wedding, then his son's 5th birthday.  My goodness gracious.  Pass the tissues…
Parenting.  It's a beautiful thing. It's a messy thing.
But it (parenting) is also why I love my slow cooker.  What!?  Slow cooker and parenting?  Together?  That seems like a stretch, you might ask.  Maybe for some.  But not for me.  Because of slow cookers:
I can prep a meal in a short amount of time, but cook for a long time.  I can spend my time parenting my kids, not babysitting a meal.
I can leave a soup to simmer or a roast to cook without the risk of a kid touching a hot stove or oven.
Usually, I can put the meal together at a time that's convenient for me, not when it's 45 minutes from dinner time.  I get to a pick a time when my kids aren't vying for my attention.
Likewise, we can eat when it's convenient for us because things keep warm in the slow cooker.
Slow cookers are wonderful things.  I own 3 of them!  Today, I want to give you 20 slow cooker recipes that will help you be successful in the kitchen.  Not 20 slow cooker recipes with weird, obscure ingredients.  But 20 slow cooker recipes that you can really use!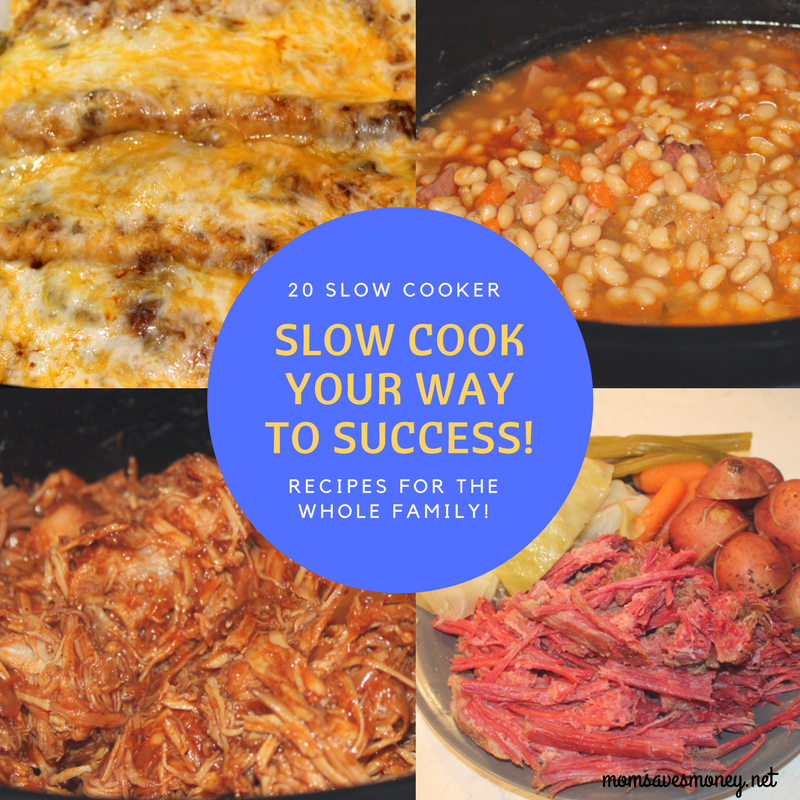 Breakfast
Main Dishes
Side Dishes
Jayme is a wife to 1 and a mother to four little boys. She coupons, price matches and meal plans. While she likes to cook, she's in the stage of life where simple is usually better – she never knows how many hands she'll have free at dinner time! You can find her at No Regrets Living.