Today I'm gonna share with you my absolute favorite versatile seasoning, copycat Everything But the Bagel seasoning mix! Honestly I feel like I'm kind of late to the game on this one. Like I realize that everyone has been on this train for awhile, and I'm that lame girl who didn't realize you could use it for more than just your…bagel.  Ha! I have since come to love it on some roasted veggies, avocado toast, baked potato wedges or atop some scrambled eggs.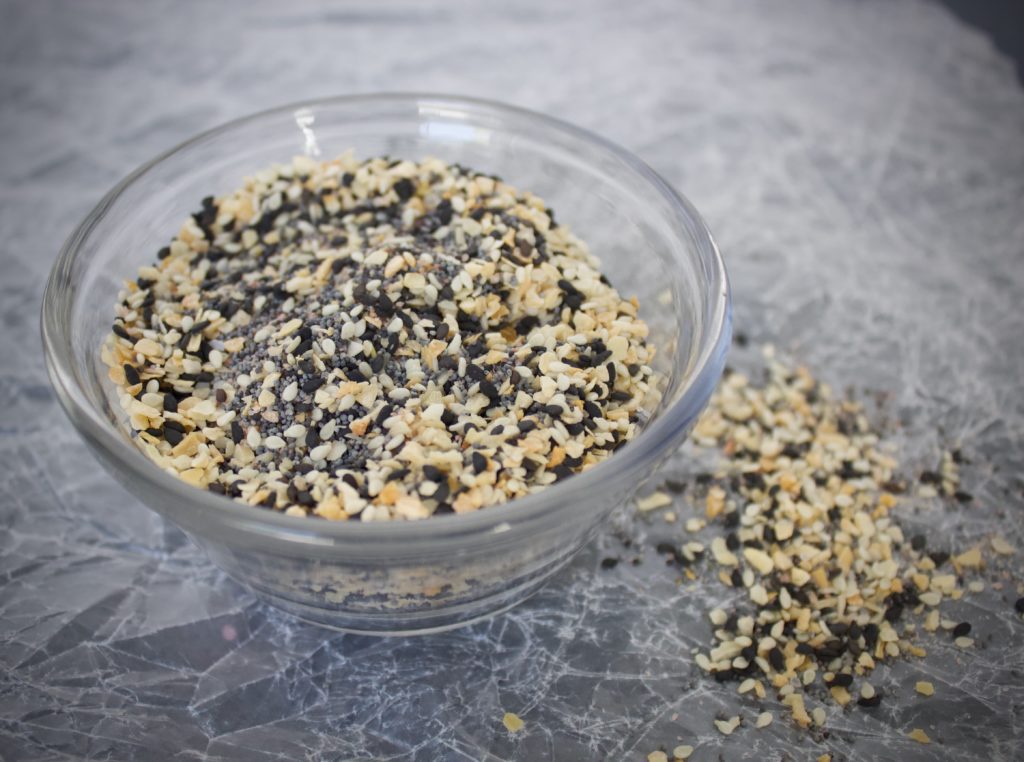 How to Make Homemade Everything But the Bagel Seasoning
Considering there are so many delicious uses, we've been going through it much faster than we used to, and so I decided to try and make my own. I always feel like it's a better deal to make it in bulk when I can, and this one seemed easy enough. All you need are the following: dried minced garlic, dried minced onion, sesame seeds, black sesame seeds, poppy seeds, and salt flakes. I was able to find all of these in bulk at my local Natural Grocers…and organic too!
Simply add 1 tablespoon of each ingredient except the salt, which only requires 2 teaspoons. You can totally use regular salt in a pinch, but they do tend to sink to the bottom so salt flakes are preferable. One batch of this is just enough to fill the same sized container as what you'd get at the store. Or, if you're like me you can quadruple this recipe and keep it in a mason jar, knowing you'll go through it like crazy.
Best Recipes Using Everything But the Bagel Seasoning
Now you're set to bestow amazing flavor upon some otherwise plain dishes. This is honestly great for a sheet pan dinner. Just toss your favorite meat and veggies on a baking sheet and sprinkle generously with some of this seasoning and you've got a tasty and painless dinner ready in less than 30 minutes! Or you could toss some diced avocado in a bowl with some crumbled bacon and top with some of this goodness. That's my newest favorite jam. Or, try it on a loaded baked potato with some sour cream and cheese. Really you can't go wrong, so what are you waiting for?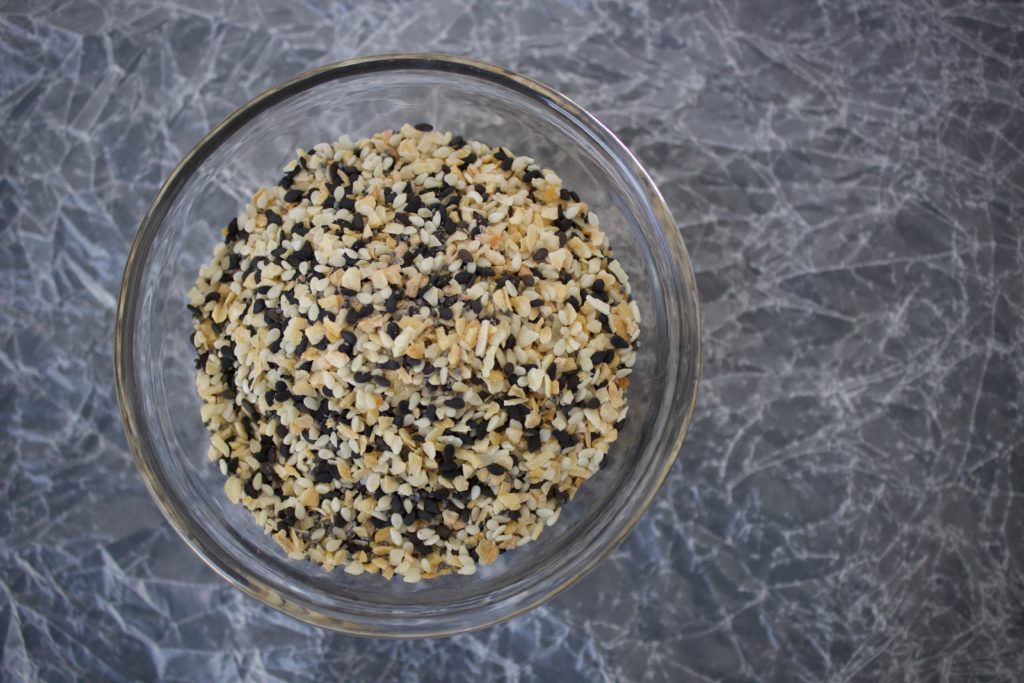 Everything But the Bagel Seasoning Mix
Your favorite seasoning made from scratch
Ingredients
1

Tbsp

dried minced garlic

1

Tbsp

dried minced onion

1

Tbsp

sesame seeds

1

Tbsp

black sesame seeds

1

Tbsp

poppy seeds

2

tsp

salt flakes
Instructions
Combine all ingredients in a small bowl and mix. Store in an airtight container.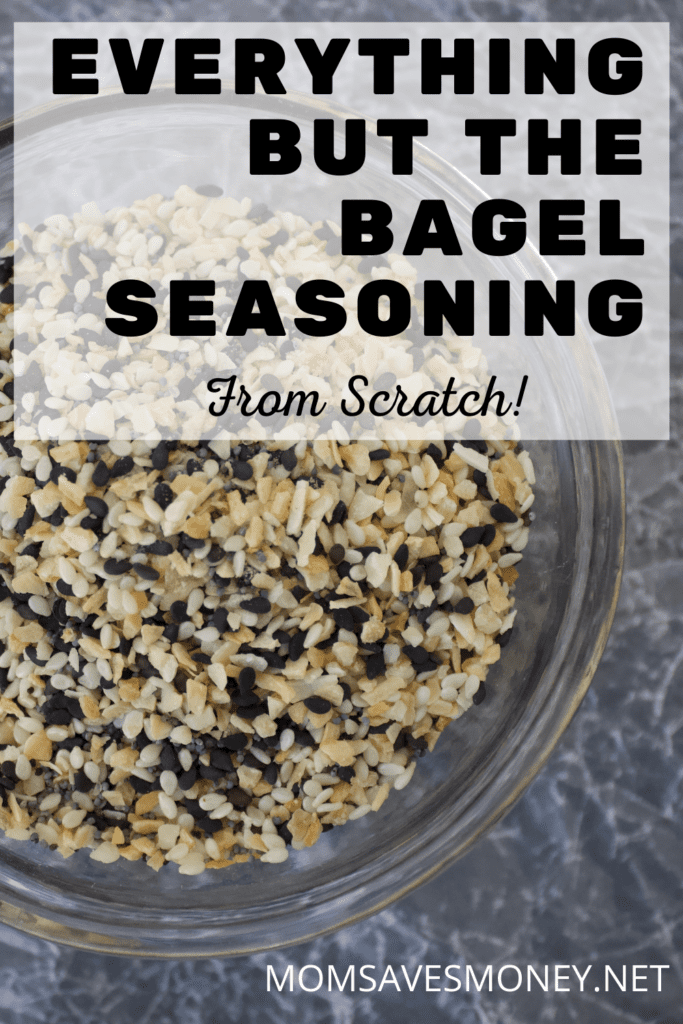 Jenny is a wife and stay at home mother of two. She loves good food, and enjoys experimenting in the kitchen. When she's not busy chasing kids, you can find her digging into a good book, enjoying the great outdoors, and trying not to kill her houseplants.