Anyone else go through applesauce like crazy? At our house with two kiddos, 5 and under, we can't keep enough on the shelves. And store bought is fine, but there is something about home cooked applesauce that just cannot be beat. Gone are the days of nursing those fresh apples over the stove for ages. These days you can have some delicious homemade applesauce made in the Instant Pot pressure cooker ready to go in as little as 30 minutes and half of that hands free!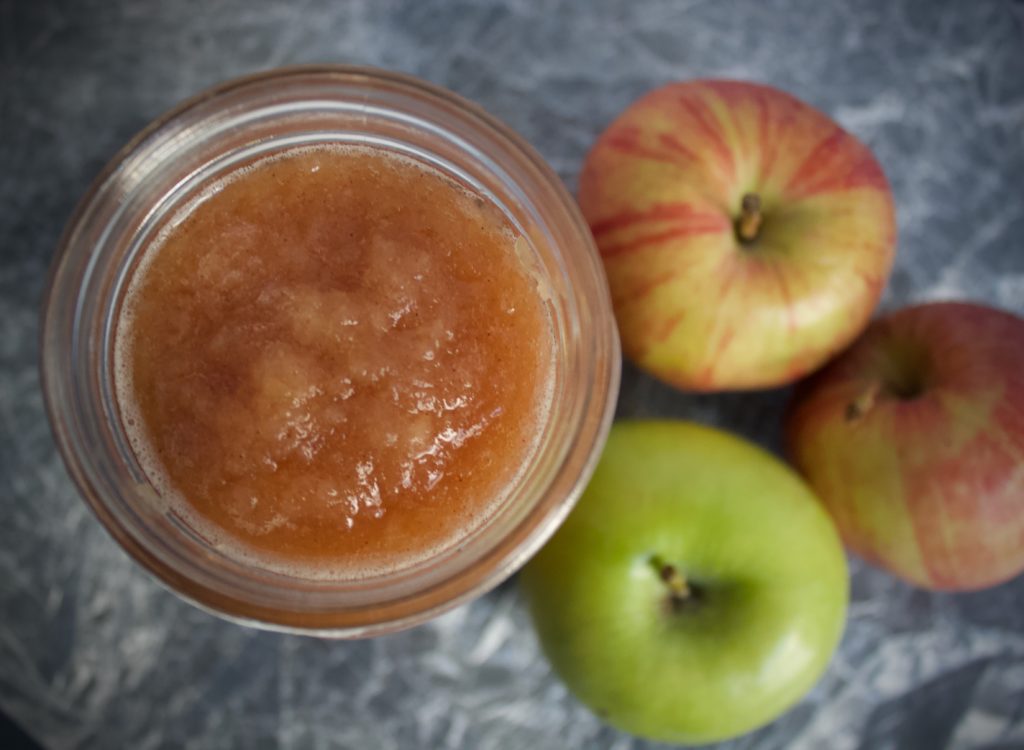 How to Prep Apples for Applesauce
All you need to make homemade applesauce are a few apples, some water, some lemon juice and some cinnamon. That's it! You "can" sweeten if you really want to, but I think it's totally unnecessary. In this recipe, I used 4 Gala apples and 4 Granny Smith apples. I peeled them first with a potato peeler, then cored them with a knife and chopped. If you have one of those fancy peeling/coring machines this step will go even faster. Check out Nicole's video to see how quickly an apple peeler gets the job done!
Can You Leave the Peels On?
You CAN leave the peel on if you prefer, and it will have a more homestyle feel. The sauce will be a little chunkier and it's definitely a personal preference whether to keep the peel or not. Either way, make sure you core and slice the apples into chunks. We prefer to peel the apples, and our chickens (and kids!) love to eat the peels.
How to Make Applesauce in the Instant Pot
To make homemade applesauce in the Instant Pot you just need to toss your water, lemon juice, and cinnamon in the bottom of the pot and mix thoroughly. Then, add your chopped apples to coat. Place the lid on the Instant Pot and set on high pressure for 8 minutes. I like to do a natural release to give the flavors more time to meld, but you don't have to. You can either mash it with a potato masher for a chunkier texture or toss it in the blender or food processor for a smoother feel. Let it cool and portion into sealed containers. The homemade stuff goes even more quickly than store bought in our house and I'm sure if you make some you'll see why. Can't beat it!
Storing Homemade Applesauce
You can store this applesauce in the fridge for about four days. You can also freeze it in freezer-safe containers or if you're highly motivated, you can can it for longer shelf life. If you have more apples than you know what to do with it and have had your fill of applesauce, try dehydrating the apples.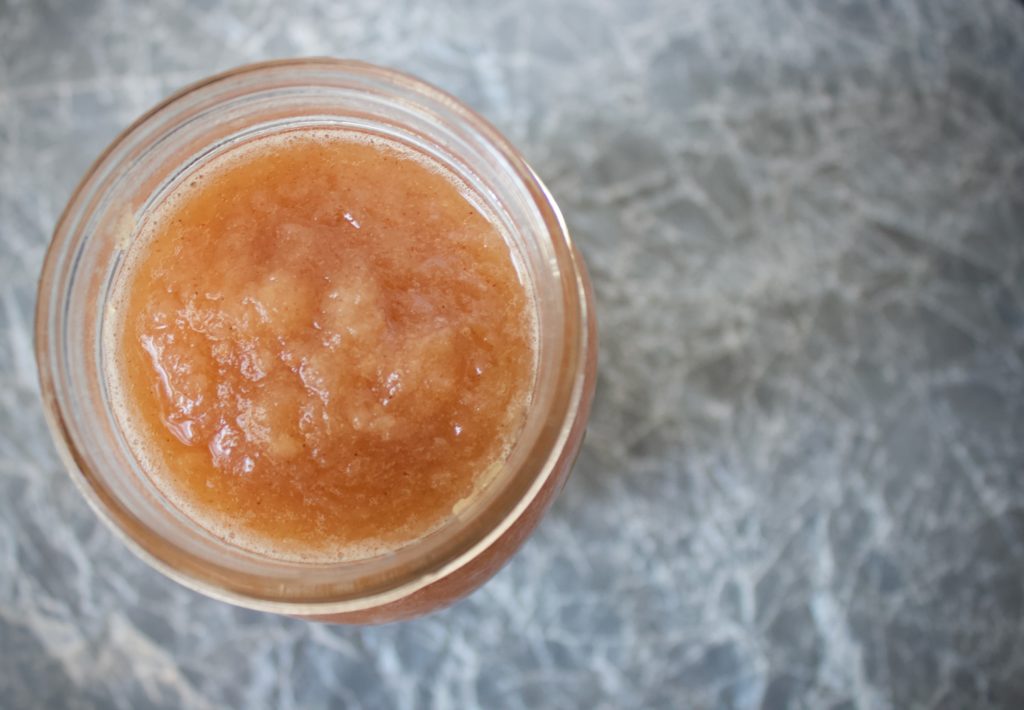 Love apples? Try more delicious recipes:
Instant Pot Applesacue
How to make homemade applesauce in the pressure cooker
Ingredients
4

gala apples

4

granny smith apples

1

Tbsp

lemon juice

1

tsp

cinnamon

1

cup

water
Instructions
Peel and core apples. Slice into large chunks.

Place water, lemon juice, and cinnamon in the bottom of the pot and mix. Then add your apples and mix thoroughly to coat.

Cook on high pressure for 8 minutes, then allow to naturally release, or quick release if you prefer.

Mash with a potato masher or pureé in a blender or food processor. Then store in an airtight container in the fridge for up to 4 days or in the freezer for longer term. Enjoy!
Notes
You can leave the peels on the apples for a homestyle applesauce.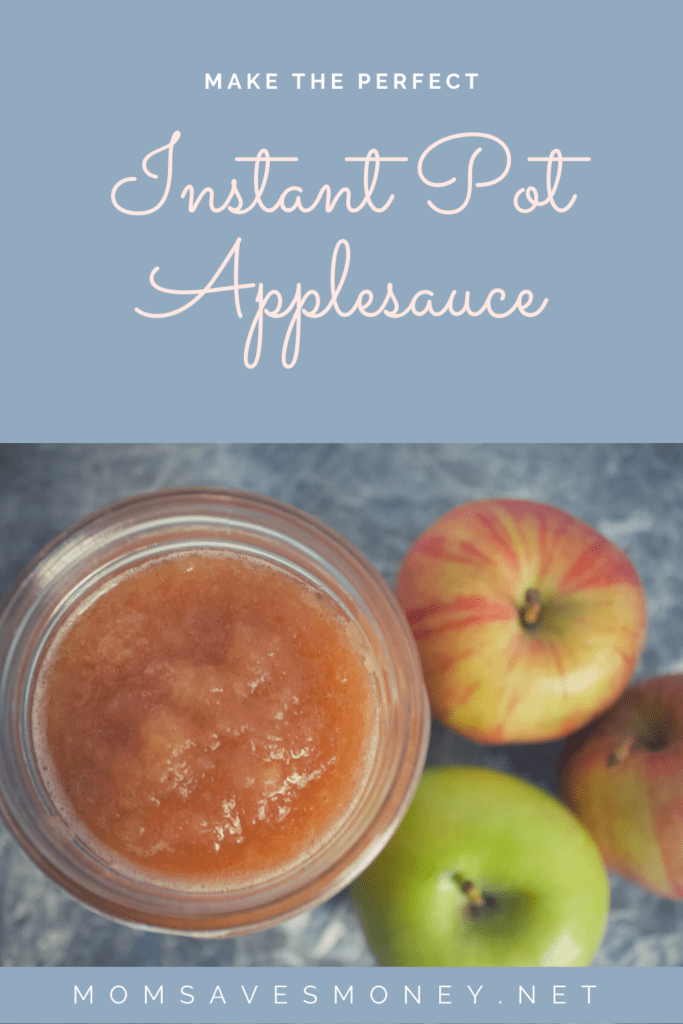 Jenny is a wife and stay at home mother of two. She loves good food, and enjoys experimenting in the kitchen. When she's not busy chasing kids, you can find her digging into a good book, enjoying the great outdoors, and trying not to kill her houseplants.