Sheet pan dinners have become one of my new favorite ways to cook. They're so easy and versatile and my family loves them. The other day we whipped up this Hawaiian BBQ sheet pan chicken and it was a hit with everyone big and small. Plus it's shockingly flavorful for only using six ingredients.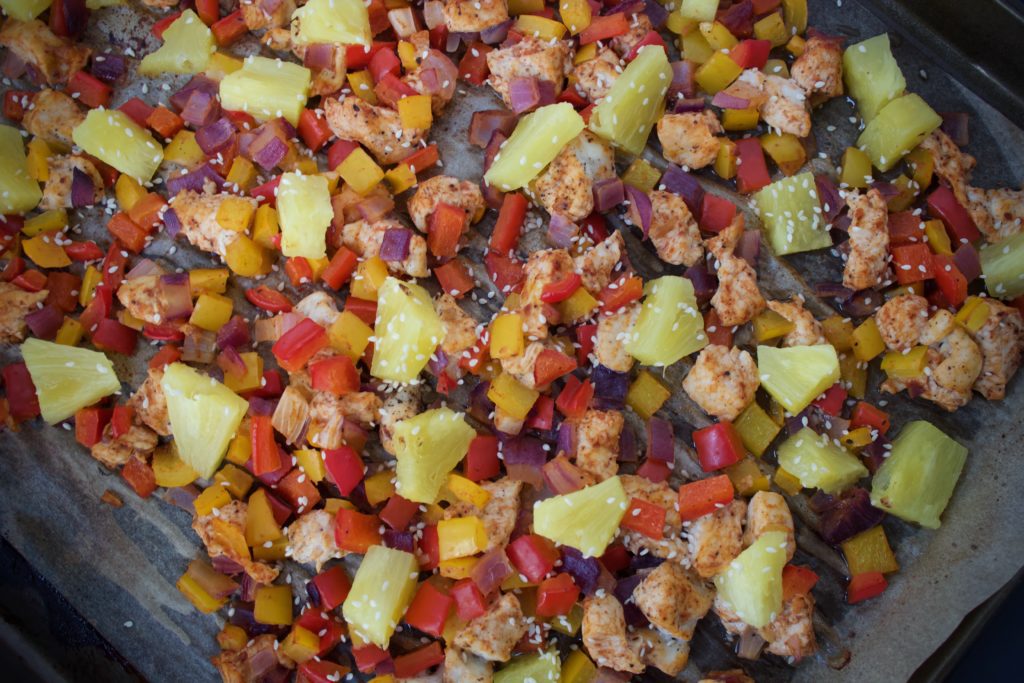 How to Make Hawaiian BBQ Sheet Pan Chicken
All you need to make this simple dinner is 2 boneless, skinless chicken breasts, 2 bell peppers (I used a red and yellow), 1 small red onion, 2 cups of fresh pineapple, and some BBQ sauce. Cut your chicken into chunks and toss in a bowl with some salt and pepper and a little avocado oil. Then chop up your bell peppers and onion and toss them with the chicken. Add the BBQ sauce and mix thoroughly to coat. Scatter everything onto a baking sheet lined with some parchment paper or a silpat and toss in the oven to bake for 20 minutes at 350.
Then remove and add your two cups of pineapple, and return to the oven to bake for an additional 10-20 more minutes. When chicken has cooked through (165 degree internal temperature), remove from the oven.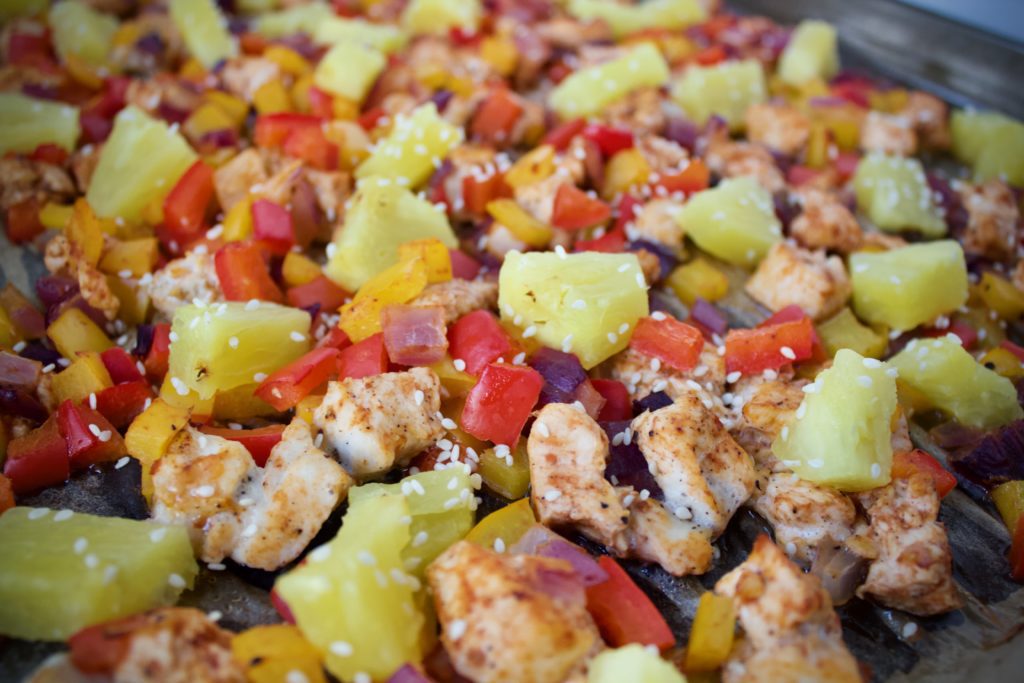 What to Serve with Hawaiian BBQ Chicken
If you like, you can serve with some lime juice and sesame seeds, then serve! We enjoyed ours over rice, but I'm sure it would taste delicious on its own or paired with some quinoa or cauliflower rice. We liked it as-is, but you can also add some extra BBQ sauce if you need more of a kick.
Now I just need to put it out there that some people really think pineapple only belongs in smoothies, dehydrated or a-la-carte, but I'm here to tell you that the pineapple MAKES this dish, so do yourself a favor and don't leave it out. Heck, consider adding MORE! I really don't think you can go wrong here, so have at it! If you love fresh pineapple, I highly recommend a pineapple slicer and corer. You can slice and core a pineapple in about thirty seconds. It's one of my favorite kitchen tools.
Want more island recipes? Try these:
Hawaiian BBQ Sheet Pan Chicken
An easy and flavorful sheet pan dinner
Ingredients
2

large chicken breasts

diced

2

bell peppers

diced

1

small red onion

diced

2

cups

of fresh pineapple

1/2

cup

BBQ sauce

1

Tbsp

avocado oil
Instructions
Add your chicken to a bowl with the avocado oil and some salt and pepper. Then toss with the diced bell peppers, diced onion, and BBQ sauce.

Place the chicken and veggies on a parchment lined baking sheet and bake at 350 for 20 minutes.

Remove from oven, add fresh diced pineapple, and continue to bake for another 10-15 minutes.

Remove and serve! Enjoy!
Notes
Optional: Top with fresh squeezed lime juice and sesame seeds before serving.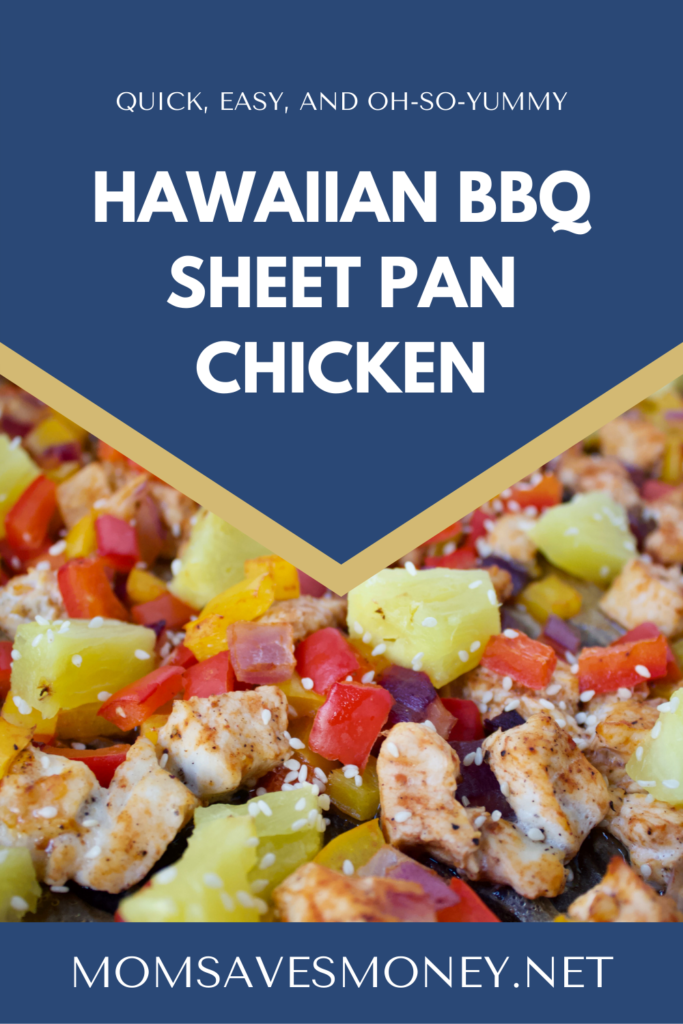 Jenny is a wife and stay at home mother of two. She loves good food, and enjoys experimenting in the kitchen. When she's not busy chasing kids, you can find her digging into a good book, enjoying the great outdoors, and trying not to kill her houseplants.