Is anyone else addicted to carbs? I know it's kind of the trendy thing right now to eat low-carb, but apparently I'm just not trendy. And I'm really okay with that. Everything in moderation, right? So if you're a carb-lover like I am, then let's go on a little adventure together and make some fresh, homemade French bread!
Now I know what some of you are thinking. Make bread? From scratch? Who the heck do you think I am, June Cleaver? I know friends. I know. I too used to believe that homemade bread was one of those ethereal things best left to the good folks at Sara Lee. And FRENCH bread? Only French people can make that, right? But one day I was scrolling through Pinterest and came across a recipe for fresh baked bread, and I had a crazy thought. Maybe, just MAYBE, this mediocre mama could give it a try. I dunno. I guess I was a few marbles short that day or something.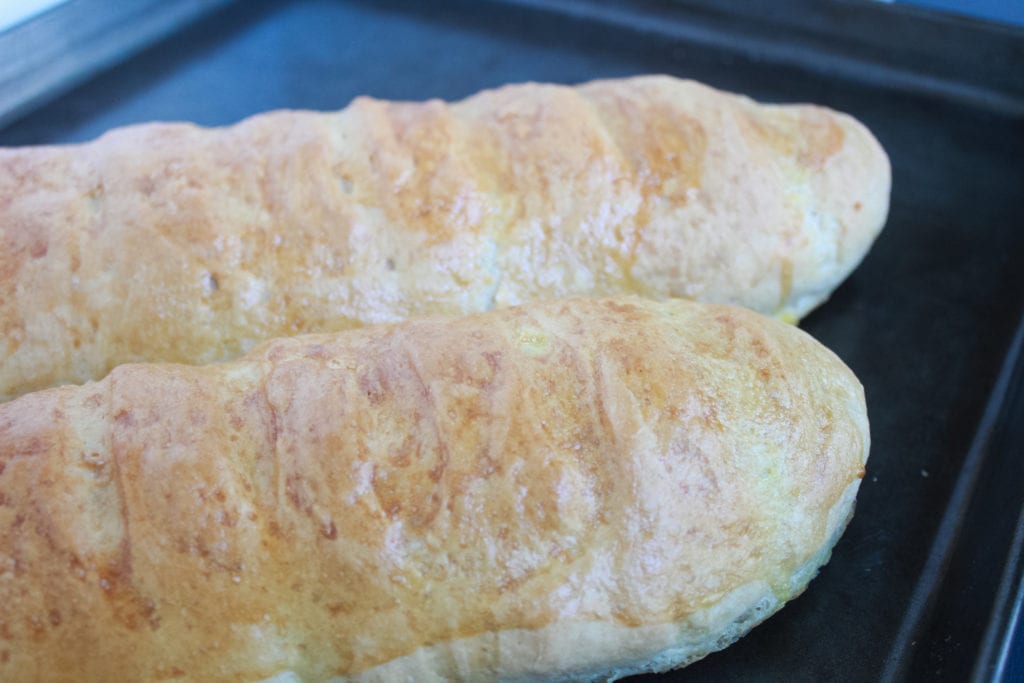 But guess what? I did it. I DID IT! And it was SO much easier than I thought. Truly, making bread takes a lot of time, but most of that time is just letting the dough do its thing. Your hands-on time is only about 10-15 minutes. How's that for easy?
So now that I've graduated to artisan bread maker extraordinaire (HAHAHAHA), there's a few tricks I'd like to share.
This recipe is easiest with a stand mixer, but can be done by hand as well.
Leaving bread dough to rise in a warm space speeds up the rising process. I like to turn my oven on for a minute or so, just to warm it a bit, and then turn it off and leave my dough in there to rise. Goes much faster, especially in winter when my kitchen is an icebox. Just make sure its not TOO hot or it will start to cook your bread.
I like to avoid plastic wrap when I can, so if you happen to be on the crunchy side like me, leaving your bread to rise with a wet towel over the bowl, or in the oven with a bowl full of steaming water works perfectly.
This really is SO easy, my friends. And you can still buy MOST of your bread from the store or bake this no-rise 5-ingredient beer bread, but if you're having some friends over for dinner and really want to impress them, this is the recipe for you. Not to brag or anything, but there's really nothing quite as delicious as the taste of homemade. So go a little crazy, try something new, and soon you too can become a bread maker extraordinaire!
We like to serve it with Italian Noodle Soup or Golden Cauliflower Soup. If for some reason you don't gobble up the entire loaf and it goes stale, this French bread makes fantastic homemade croutons.
Homemade French Bread
Easy, from scratch, delicious bread recipe
Ingredients
4

cups

all-purpose flour

2

packages active dry yeast

1

tsp.

salt

1

Tbsp.

honey or sugar

1 ¾

cups

water at 110F

cornmeal

1

egg white beaten with 1 Tbsp. water
Instructions
In a large bowl, combine the flour, yeast, and salt.

In a small bowl combine the warm water and honey until fully blended.

Gradually add the water to the flour mixture until dough forms. The consistency should be like play-dough, not too sticky but forms into a smooth elastic ball. You may not need all the water, or you may need a little extra. Use your best judgment to attain the right consistency.

Allow the stand mixer to knead the dough for 10 minutes, or knead by hand for 10 minutes on a lightly floured surface. Shape into a ball and place in an oiled bowl, turning dough over to coat in the oil. Cover bowl with cling wrap or a wet towel, and set in a warm place to rise. 30-60 minutes or until doubled in volume.

Gently punch dough down and divide in half. On a lightly floured surface roll each half into approximately 14×9" rectangle. Roll the rectangle up lengthwise, moisten the ends with water and pinch tightly to seal. Taper and seal ends.

Line a baking sheet with parchment paper and sprinkle lightly with cornmeal. Place loaves seam side down. Cut diagonal slits on top about ¼ inch deep and brush with the egg water mixture. Gently lay cling wrap over them and let rise until doubled in size.

While dough is rising preheat oven to 375.

Bake for 15 minutes. Brush with more egg/water mixture and bake another 10 minutes. Slice and serve!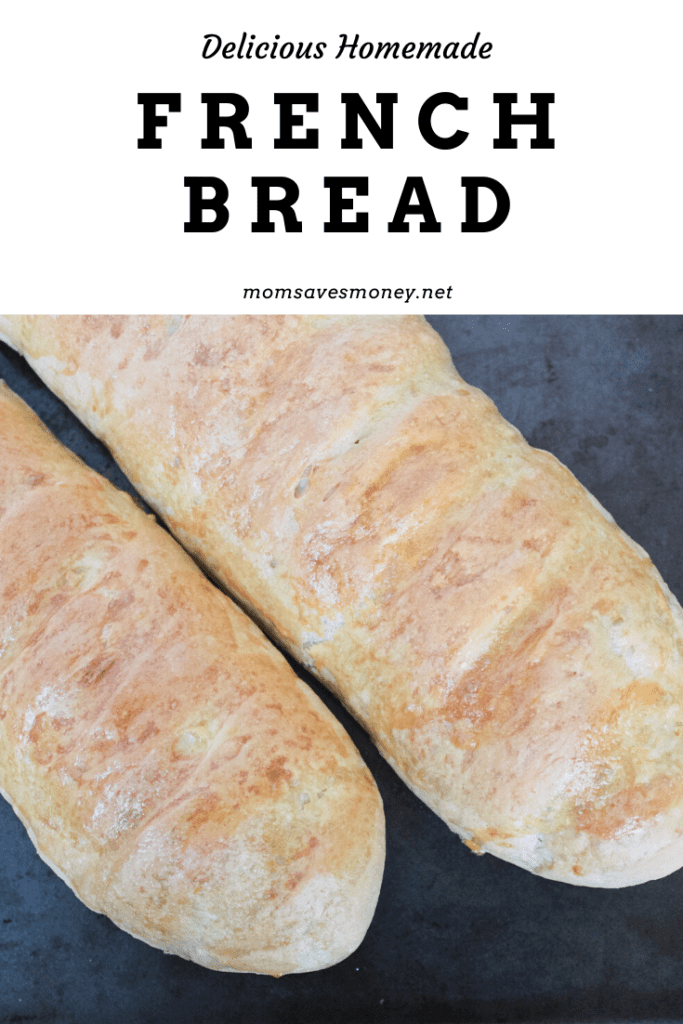 Jenny is a wife and stay at home mother of two. She loves good food, and enjoys experimenting in the kitchen. When she's not busy chasing kids, you can find her digging into a good book, enjoying the great outdoors, and trying not to kill her houseplants.