It's summer time! And so many of us are ready for THE BEST SUMMER EVER after being locked down for over a year. Me? I'm looking forward to a great summer. Not because the pandemic is winding down, but because I've realized that I haven't done too much with my kids to make great memories.
Don't get me wrong – my kids will have memories of a great life. Forts to play in. Backyard forest to explore. Smores around the firepit. But we haven't traveled too much – I don't mean big huge trips, but even just a few hours away (like these 25+ day trips from Omaha.) And we need some practice at doing that. Next summer, we're going on a cruise and that is going to be a LONG trip – especially if we haven't had some practice. So this summer, I'm looking to get out of our comfort zone and do some new things.
So I wanted to make a Summer Bingo card for each kid. I made a Toddler Summer Fun Bucket List Bingo, but my kids have are no longer toddlers. Now that they're older, I wanted them to have some say in what they want to do. So I had the idea of creating a blank Bingo card and then created options for them. I printed out one sheet for each kid, cut out all the squares (their choices) and let them glue them all onto their own charts. Between my 4 boys, many of them picked the same ones, but there are some differences.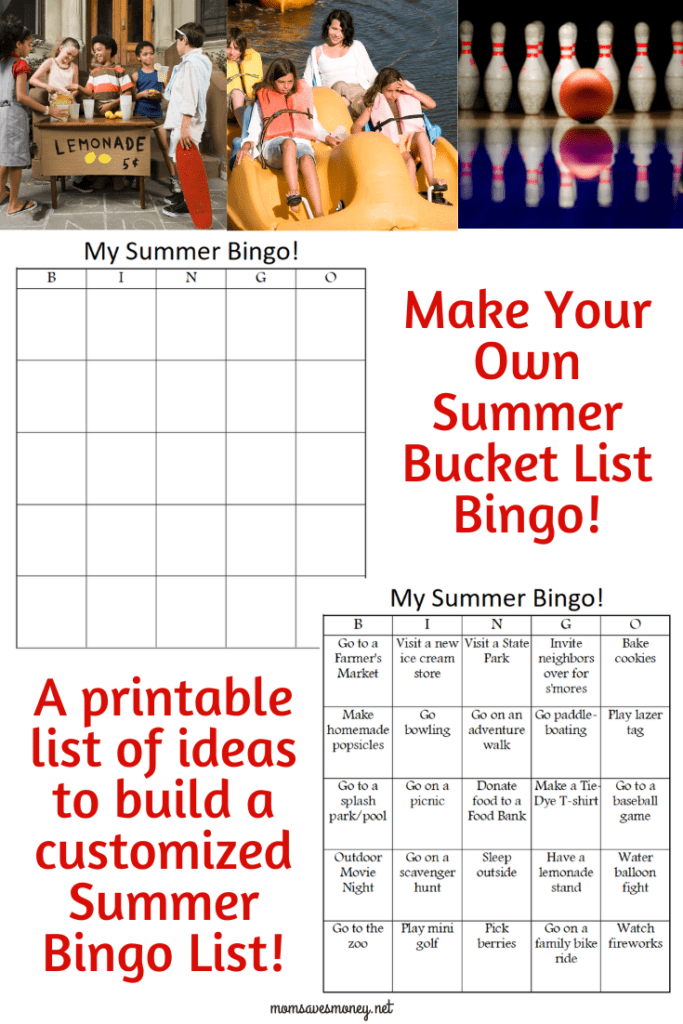 I've made it available to you too! You could just take the one that I made – maybe those are all great ideas for you and your family! But, to really DIY your Summer Bingo, you'll want to:
1. Print out a blank Bingo card for each child.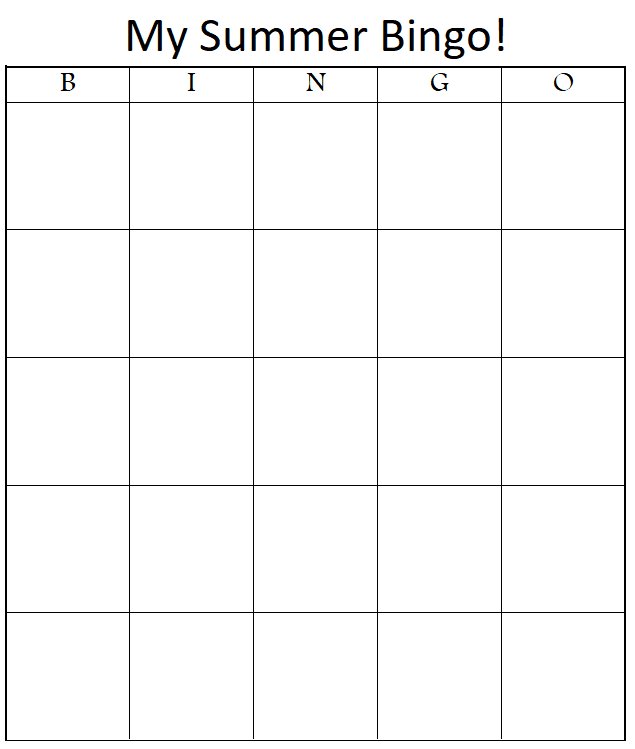 2. Print out the Bingo card choices – one for each child.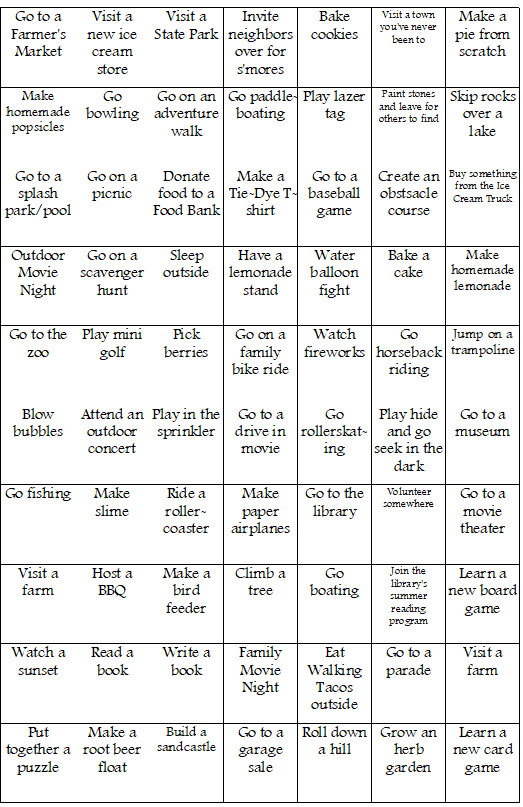 3. Don't want to make your own? Use this one – you'll still have plenty of summer fun!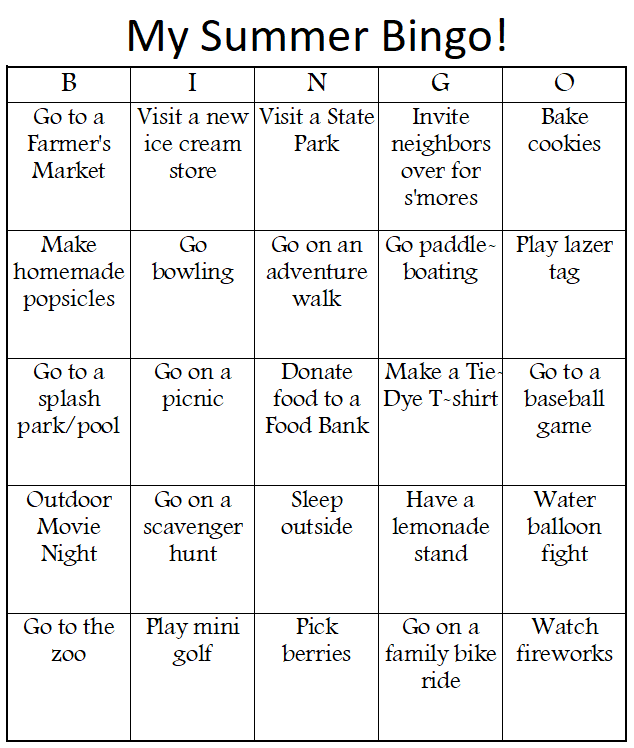 Need more inspiration for summer fun? Here are 50 screen-free active ideas for kids. If you live in the Omaha-area, make sure to check out our free summer family fun activities. 
Jayme is a wife to 1 and a mother to four little boys. She tries to coupon, builds a smart stockpile, and always meal plans. While she likes to cook, she's in the stage of life where simple is usually better – she never knows how many hands she'll have free at dinner time! You can find her on Instagram.