Oh y'all. I'm not sure we can even call this a recipe. Green beans and Cajun-style sausage. In a skillet. The end. But let's just think about this for a moment. Only two ingredients? Only 15 minutes? And you're eating a delicious and fairly healthy dinner? We'll call it a recipe. Yep, works for me.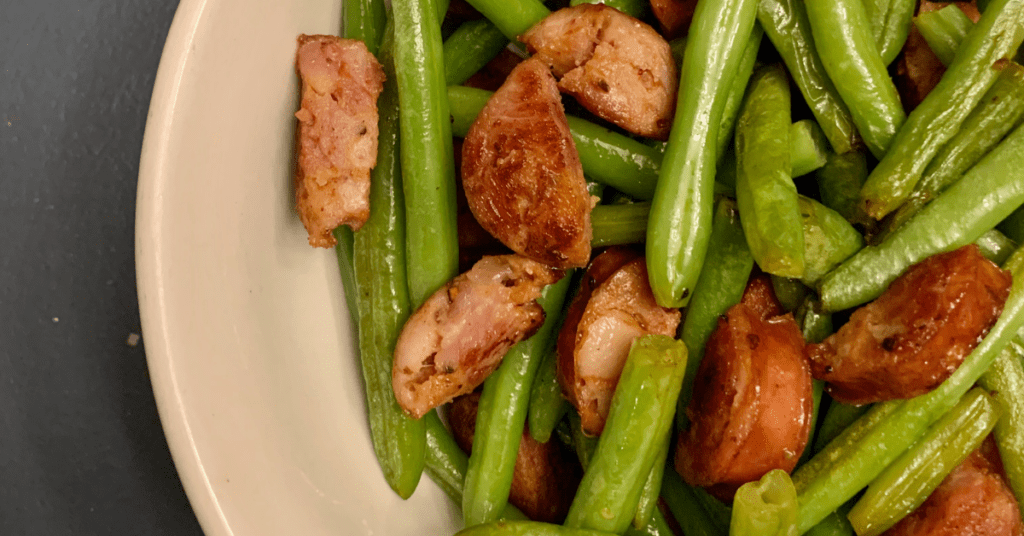 Okay, so this dinner solution was born out of pure desperation. I struggle with health issues that make cooking difficult sometimes, and I wanted something easy that even my husband could manage if I wasn't up it. Sadly, culinary skills are not really his strong suit, and I'm a bit of a foodie, so I can be hard to please with simple meals. Enter: frozen green beans and some cajun sausage or kielbasa.
How to Make Cajun Sausage and Green Beans Skillet Meal
To make this simple meal, slice up your sausage, toss it in the skillet with as many green beans as you desire, and cook for about 15 minutes until the sausage is done and the green beans are crisp but tender. I like to really load up on the green beans to up my veggie intake for the day. If desired you could add a little salt and pepper and maybe some garlic powder. Honestly I feel like the sausage is flavorful enough that the dish doesn't really need any other seasoning.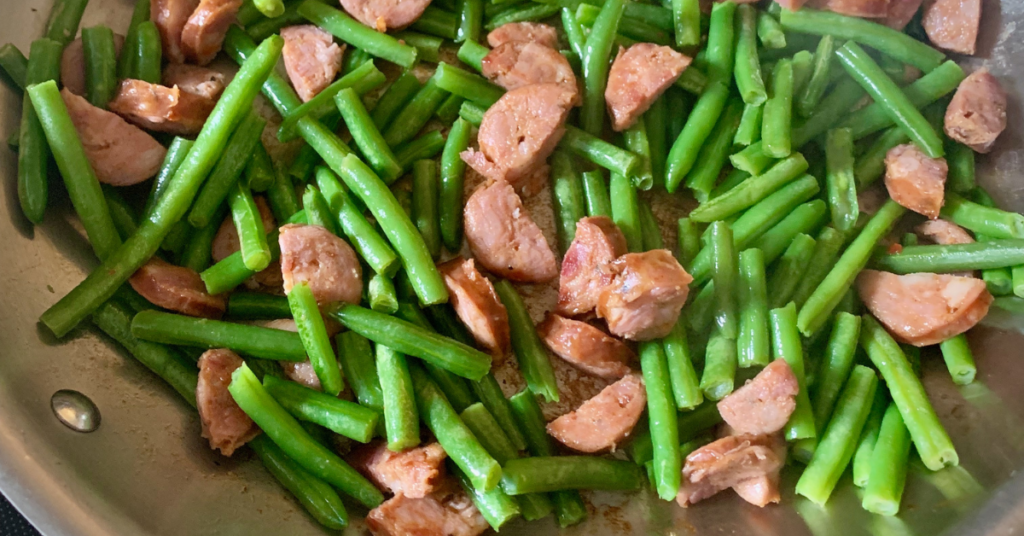 What to Serve with this Skillet Meal
To make this meal stretch, you could serve it over some delicious jasmine rice or cauliflower rice for a plant-based option.
This skillet recipe is gluten free, egg free, dairy free, paleo friendly, and tastes incredible with very little effort. It's also a great option if you're only cooking for yourself. I'll buy a few packages of Andouilles Cajun sausage and a giant bag of green beans from Costco and I've always got a quick and easy meal ready to go in my freezer. I know it sounds too simple to be true, but this really is delicious and easy. You really need to try it! 
Looking for more quick and easy meals? How about these:
Cajun Sausage and Green Beans Skillet Meal
An easy and delicious two-ingredient dinner ready in just 20 minutes.
Ingredients
4

links

Andouille Cajun-style pork sausage

4

cups

frozen green beans
Instructions
Preheat a large skillet to medium heat.

Slice sausage into bite-sized portions.

Add sausage and green beans to skillet. Sauté over medium heat until sausage is cooked through and green beans are tender but still crisp, about 15 minutes. Serve!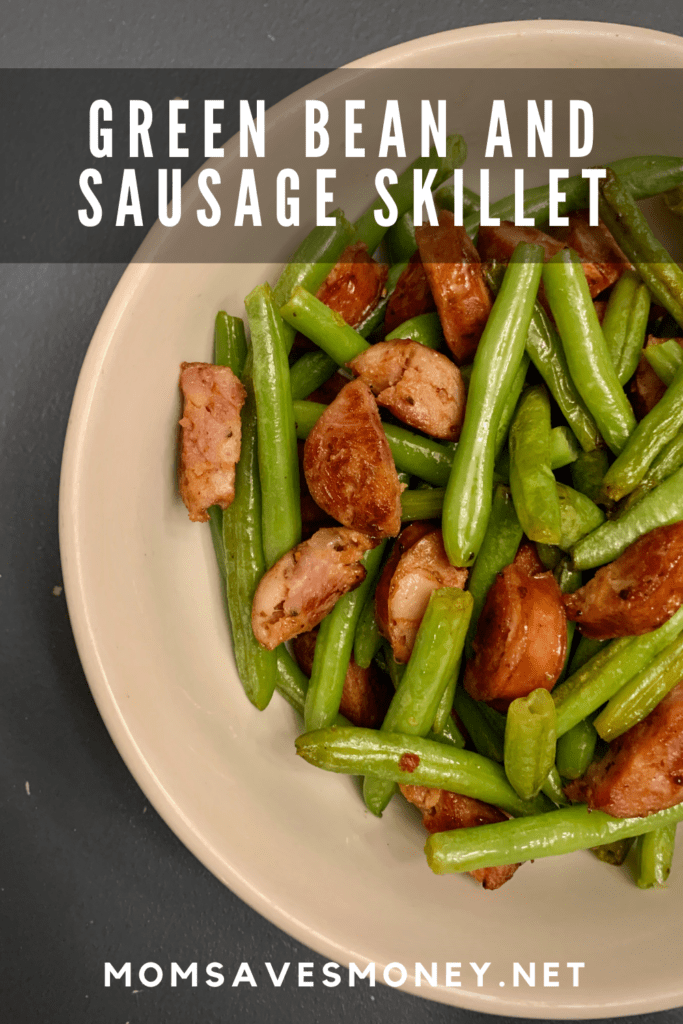 Jenny is a wife and stay at home mother of two. She loves good food, and enjoys experimenting in the kitchen. When she's not busy chasing kids, you can find her digging into a good book, enjoying the great outdoors, and trying not to kill her houseplants.