I heard a rumor that quite a few of us might be planning a football party soon.  Say the beginning of February?  And if not hosting one, then maybe attending one?  Again, in the beginning of February?  If that's you, read on for some great recipe ideas – whether you're hosting or you're attending!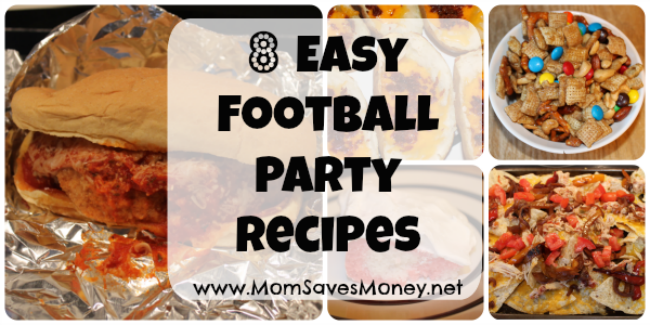 Now, Nicole's posted before with tips about hosting a football party — be sure and check those out if your role will be the hostess!  My goal today is to point you to some recipes that will help you with your party!  Here are some of my favorites that are great for football season: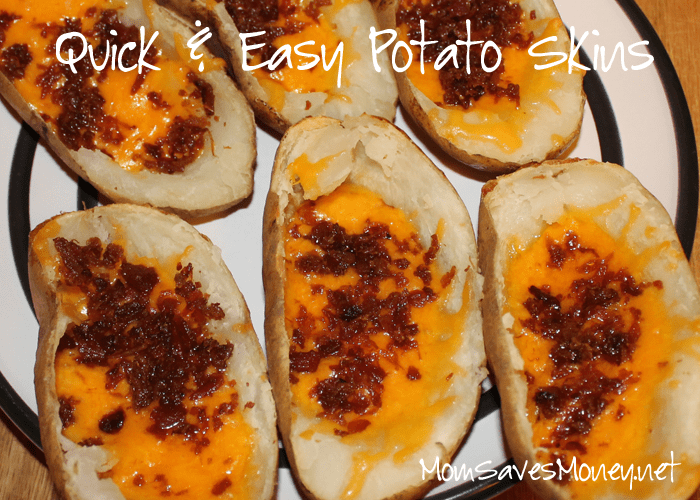 Baked Potato Skins – Great topped with sour cream and green onions!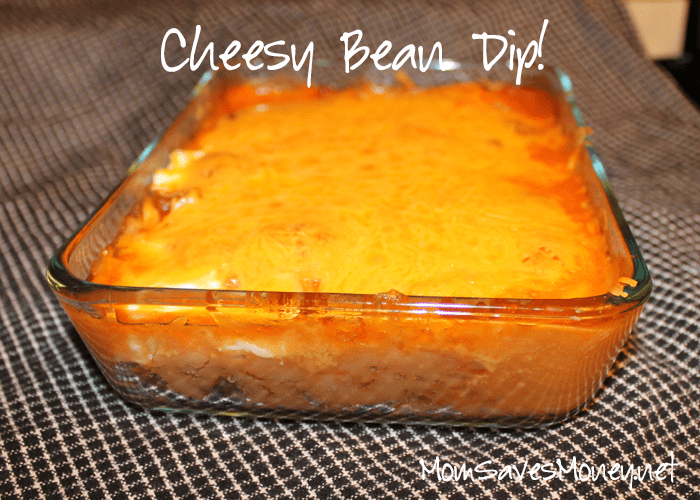 Cheesy Bean Dip – Chips and dip are also musts when it comes to football parties.  Bring your A game with this bean dip!  Just 4 ingredients and you'll have a party pleaser!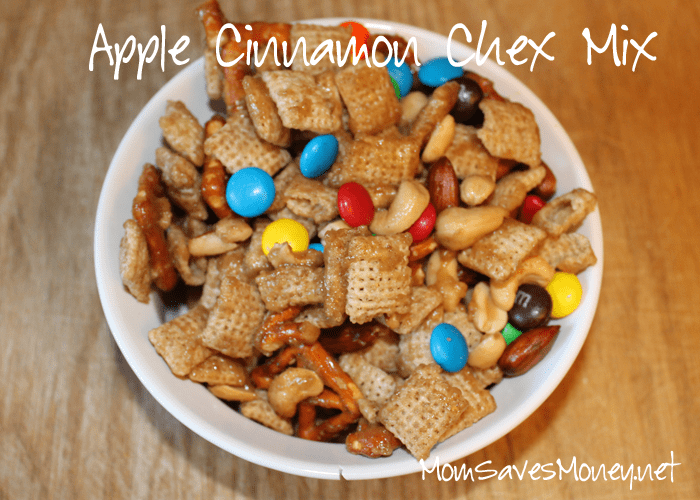 Apple Cinnamon Chex Mix – A big bowl of Chex Mix is almost a must at a football party!  But try Chex Mix in a little different way — this way!  If you want to root for a specific team, you can even use just M&Ms of that teams colors!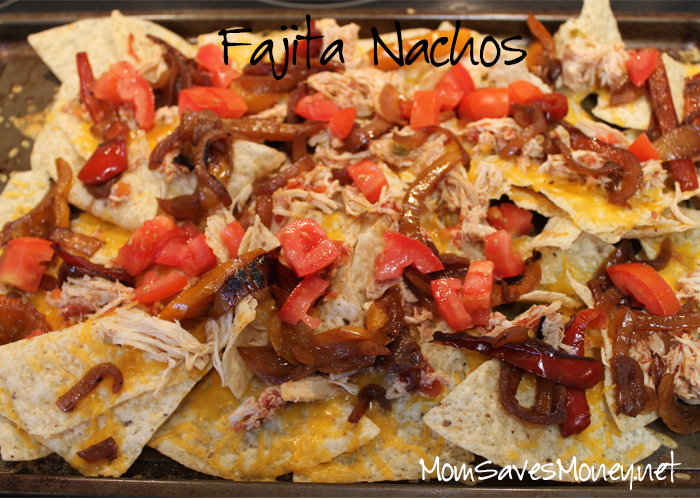 Fajita Nachos — Nachos and football games go together like peanut butter and chocolate.  Like cheese and crackers.  Like chips and dip.  This recipe, in particular, is an easy way to serve hot nachos for a gathering – and to do it with a little twist – fajita veggies!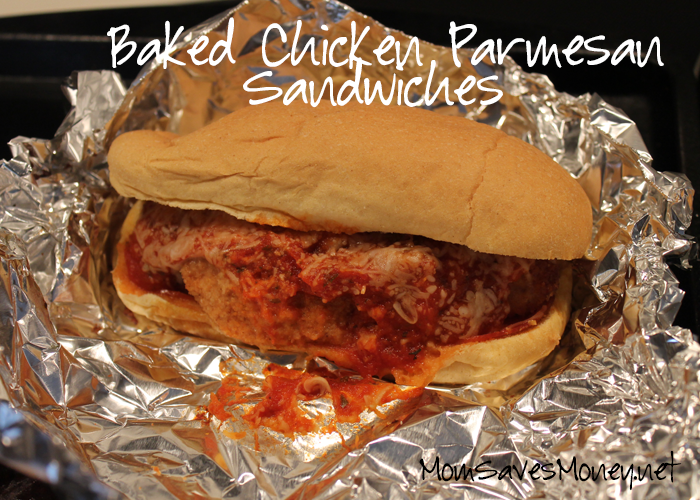 Baked Chicken Parmesan Sandwiches – Now this is a fancy way to watch a game while still being easy to eat.  Since these sandwiches are individually wrapped, people can grab them and eat them while sitting on a couch, cheering for their favorite quarterback!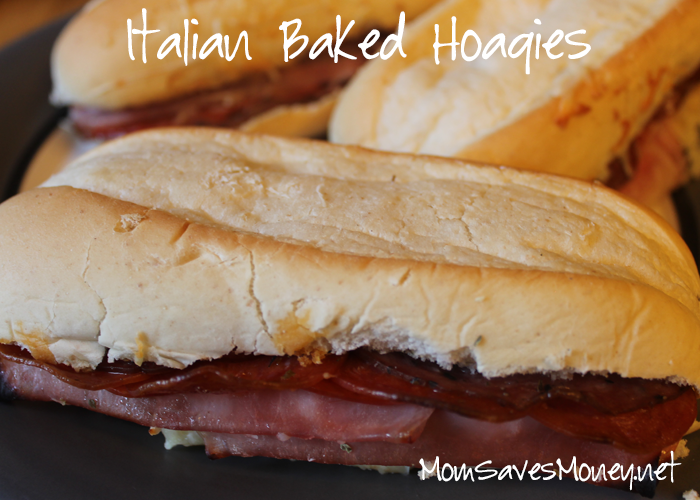 Italian Baked Hoagies – A real touchdown right here! Incredibly easy to put together.  Easy to bake. Easy to eat.  A sure winner!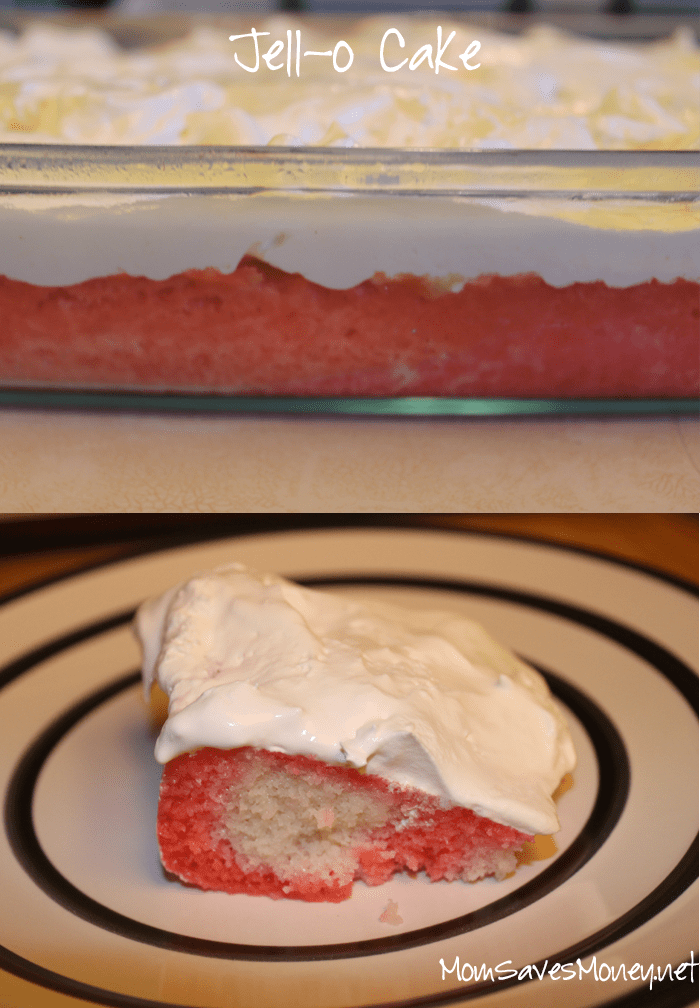 Jell-o Cake — Use a flavor of Jell-o in the color of your favorite team and you have a great way to show which team you're rooting for!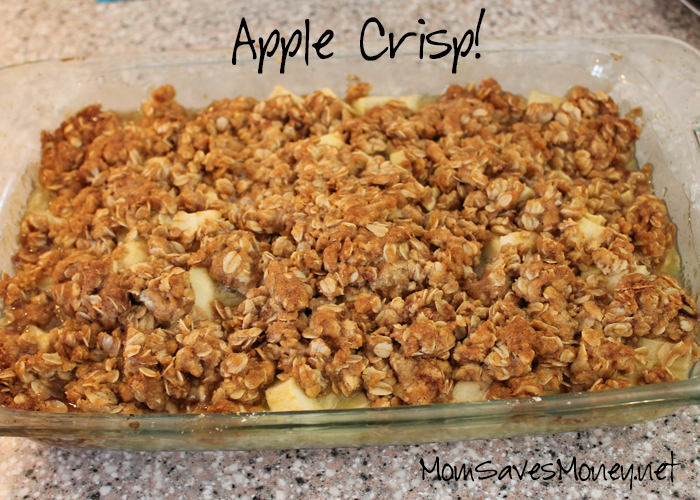 Apple Crisp – Apple Crisp screams "FALL!" to me.  While it's no longer fall, I still think of apple crisp when I think of football.  And this warm dessert is a perfect way to introduce half time!
Jayme is a wife to 1 and a mother to three little boys (soon to be 4 this summer!). She coupons, but isn't super extreme about it. She price matches and loves it! While she likes to cook, she's in the stage of life where simple is usually better! She never knows how many hands she'll have free at dinner time! You can find her at No Regrets Living.