When 2020 started, I was NOT expecting this. This = no school. This = working from home. This = little to no extracurricular activities. This = staying at home all.the.time. And, yet, here we are.
Nothing we can do except to make the best of it and survive. That is, survive where we have to and thrive where we can. For me, I have 2 kids that I'm now remote/homeschooling while also working from home. That's new to me. What isn't new to me: We were already eating most of our meals from home, so I'm used to cooking quite a bit. But there are new challenges in life, so I'm taking this time to keep meals simple. And cheaper than normal. And as easy as possible.
I kept all that in mind when I made this menu plan. Most of us are eating at home instead of going out. And for many of us, we need it to keep it on the cheaper side. And we don't need the added headaches that big fancy meals usually come with. So these meals take advantage of simple ingredients, often found in your pantry or freezer already. They take advantage of slow cookers to keep things easy. If this appeals to you, please use it! If you're looking for a menu plan WITH a shopping list and only with 5-ingredients (or less), try our newest cookbook and menu plan – 'Incredibly Easy 5-Ingredient Meal Plan and Cookbook' available on Amazon!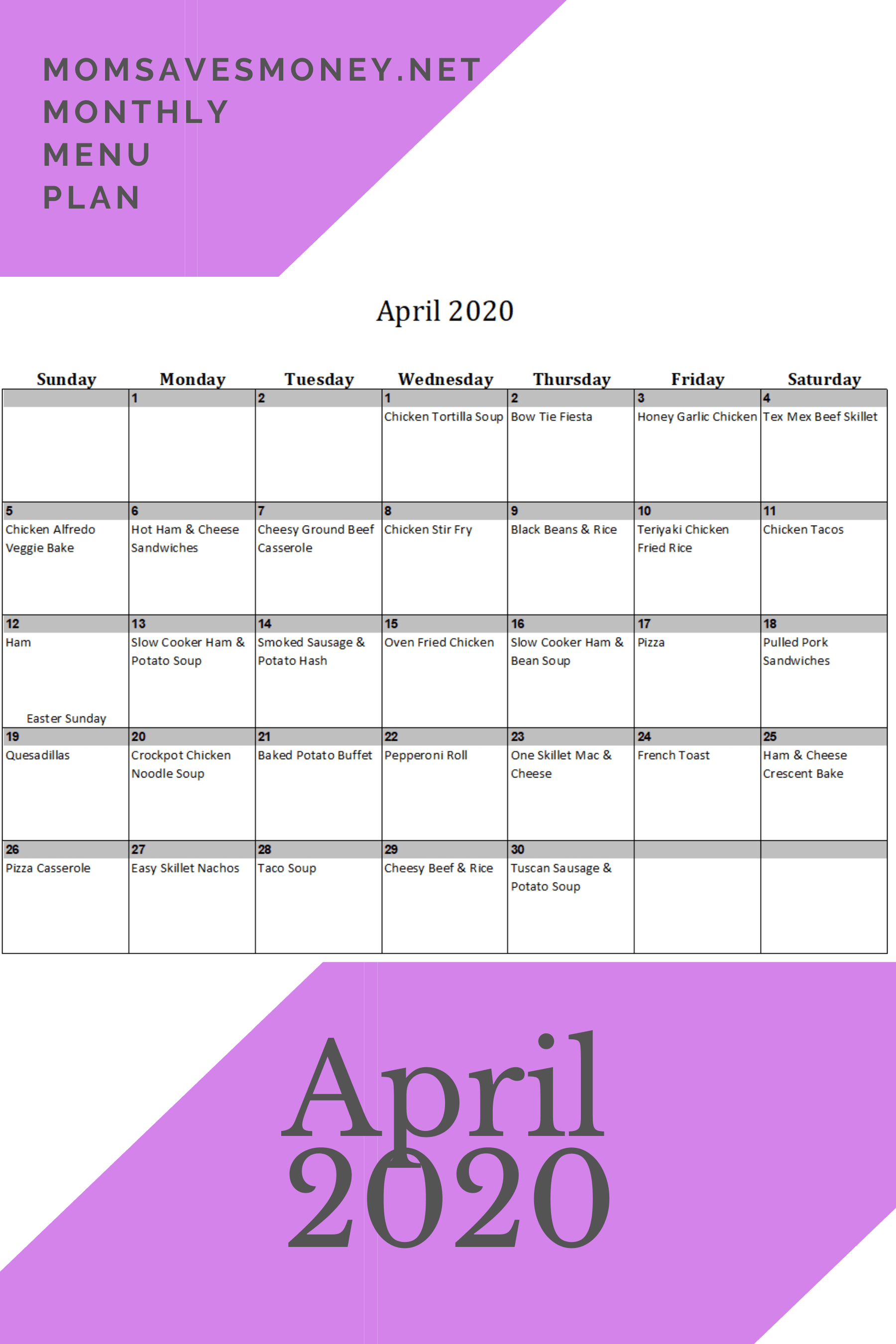 Available Formats: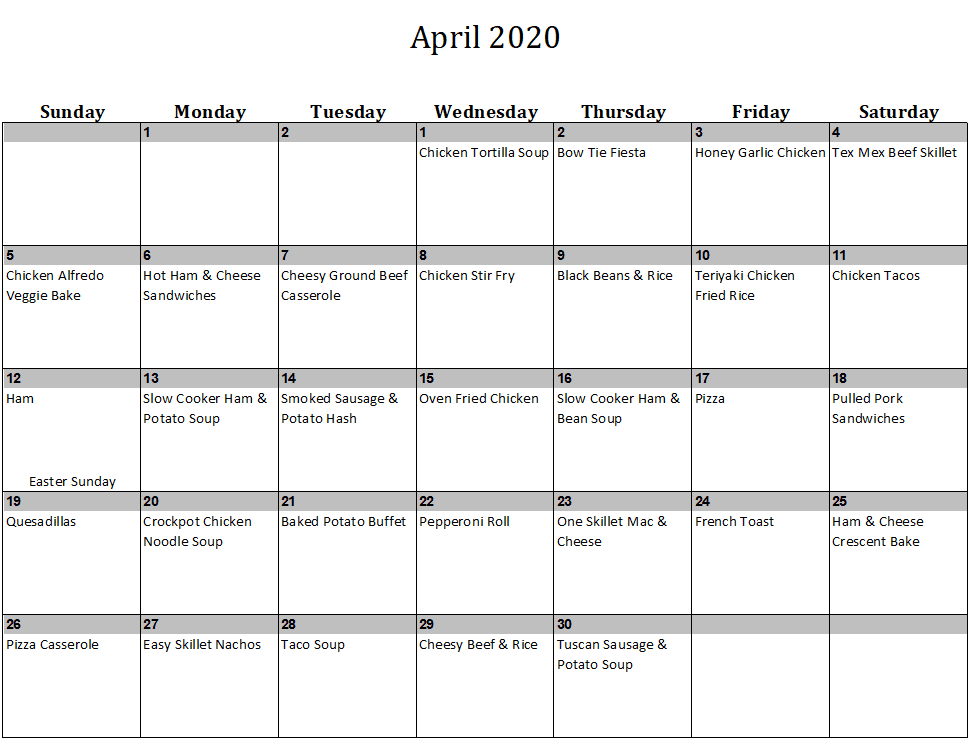 Recipes in this menu plan:
Chicken Tortilla Soup
Bow Tie Fiesta
Honey Garlic Chicken
Tex Mex Beef Skillet
Chicken Alfredo Veggie Bake
Hot Ham & Cheese
Cheesy Ground Beef Casserole
Chicken Stir Fry
Black Beans & Rice
Teriyaki Chicken Fried Rice
Chicken Tacos
Ham
Slow Cooker Ham & Potato Soup
Smoked Sausage & Potato Hash
Oven Fried Chicken
Slow Cooker Ham & Bean Soup
Pizza
Pulled Pork Sandwiches
Quesadillas
Crockpot Chicken Noodle Soup
Baked Potato Buffet
Pepperoni Roll
One Skillet Mac & Cheese
French Toast
Ham & Cheese Crescent Bake
Pizza Casserole
Easy Skillet Nachos
Taco Soup
Cheesy Beef & Rice
Tuscan Sausage & Potato Soup
Jayme is a wife to 1 and a mother to four little boys. She tries to coupon, builds a smart stockpile, and always meal plans. While she likes to cook, she's in the stage of life where simple is usually better – she never knows how many hands she'll have free at dinner time! You can find her on Instagram.