You guys. I am not a big baker. I've mentioned before that I just much prefer to cook because it's a bit more forgiving if you mess up. Cooking is art, baking is science. However. I make exceptions now and then for more scientific matters, and this cinnamon loaf is one of them. Whenever I make one of these, we are lucky if it lasts more than a day. Its so incredibly delicious and especially when it's warm out of the oven it just melts in your mouth.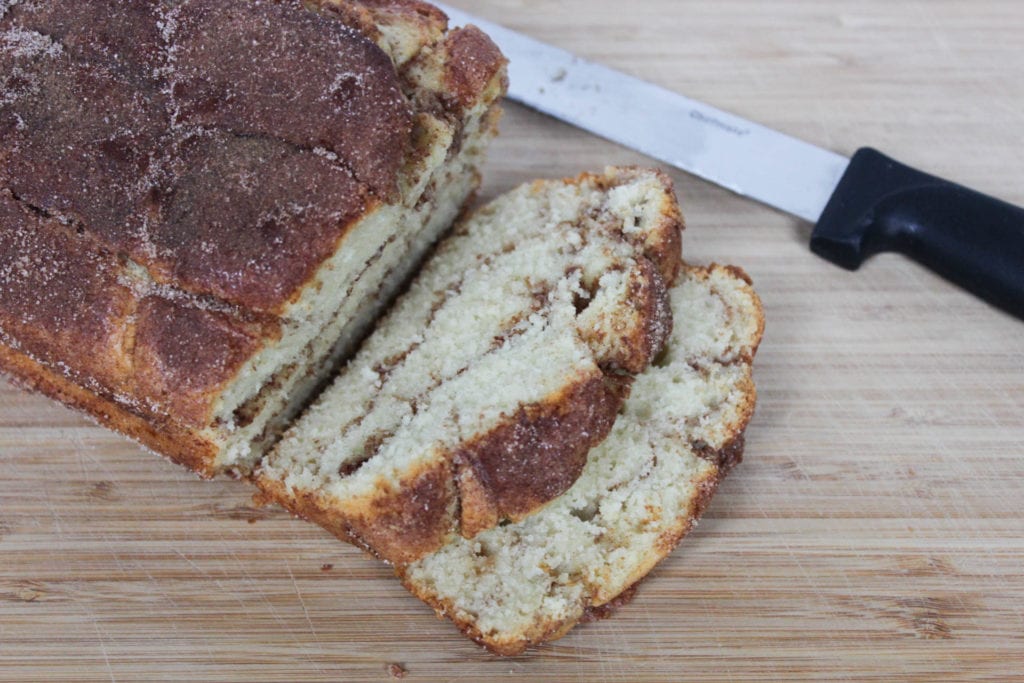 Pre-pandemic, I had a fairly strict sweets policy in this house. I rarely bought sweet treats because if they weren't in the house I wouldn't be tempted to eat them. Plus I knew that I could make some if I really wanted them. But I was usually too lazy to do so when a craving would hit. And so, I managed to successfully limit our consumption of them.
This was mostly for my own benefit because every time I would make a pan of peanut butter chocolate chip brownies my husband would eat like 3 the first night and then forget about them. I'm really not sure how one "forgets" about brownies. But….he did. So guess who had to suffer through eating the rest of the pan? Yeah. My taste buds were not disappointed, but the rest of my body wasn't quite as pleased. 
That said, since we've been cooped up in the house for months now, we have definitely turned to food to bring a little more normalcy and simple pleasures into our life. Some of it has been incredibly healthy and delicious, but there's definitely been more of the sweets making their way over here too and I'll be honest…I'm not sorry. Sometimes you just need a sweet little pick me up….am I right? This homemade cinnamon loaf is perfect for a special breakfast treat, or an afternoon snack, or those pre-bedtime munchies. Really….just eat it when you want to….that's what I do! Enjoy!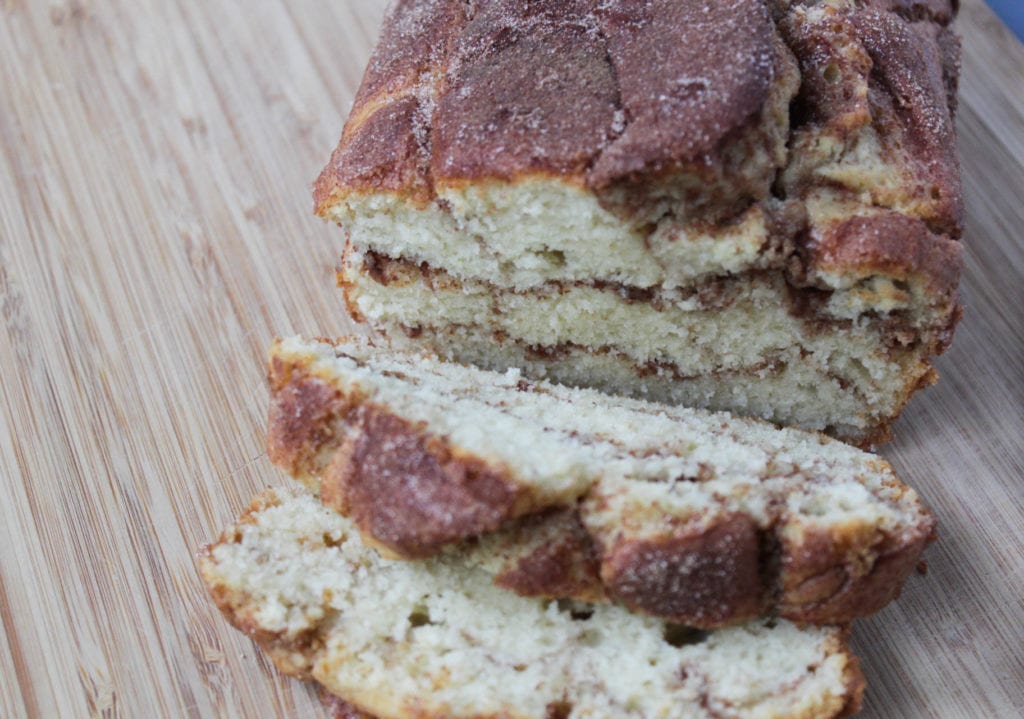 Love sweet bread recipes? Try these:
Cinnamon Loaf
A sweet and delicious cinnamon bread
Ingredients
1 1/2

cups

all purpose flour

1

tsp

baking powder

1/4

tsp

baking soda

1/4

tsp

salt

1/2

cup

butter

softened

1/4

cup

sugar

2

large eggs

1

tsp

vanilla extract

3/4

cup

plain yogurt or sour cream
Cinnamon filling
1/4

cup

sugar

1

Tablespoon

cinnamon
Instructions
Preheat oven to 350 and grease an 8×4" loaf pan.

In a medium bowl, sift together flour, baking powder, baking soda, and salt. Set aside.

In a mixing bowl, beat butter and sugar together on medium speed until light and fluffy (2-3 minutes). Beat in the eggs one at a time until combined. Beat in vanilla and yogurt/sour cream. Add the flour mixture until just combined, do not overmix.

In a small bowl toss together the cinnamon and sugar filling.

Pour 1/3 of the batter into the loaf pan, sprinkle half the sugar filling in, then top with another 1/3 of batter. Sprinkle with the rest of the sugar, then top with the remaining batter.

Swirl the sugar filling with a knife and then bake for 40-50 minutes. Allow to cool completely on a rack, slice and serve.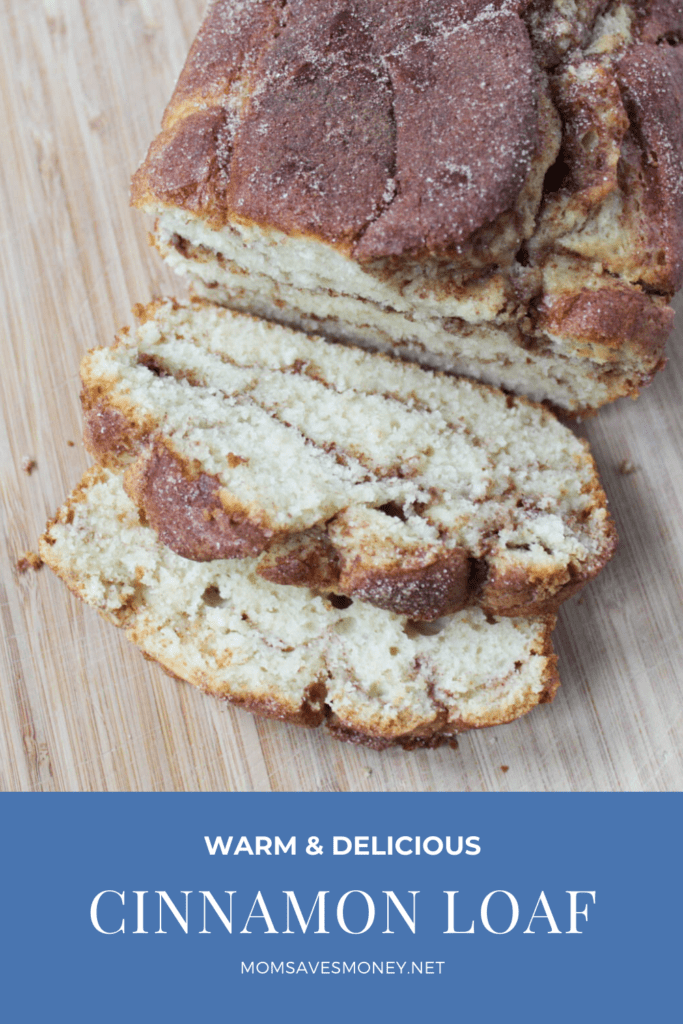 Jenny is a wife and stay at home mother of two. She loves good food, and enjoys experimenting in the kitchen. When she's not busy chasing kids, you can find her digging into a good book, enjoying the great outdoors, and trying not to kill her houseplants.