Easy apple cheddar chicken melt with a homemade apple slaw, ready in just 15 minutes.
I like to think I'm a somewhat adventurous person, but sometimes I avoid trying new things because it sounds weird. That was the case when someone suggested apples and cheese in a sandwich. It was just odd to me. And then I tried it. And now I'm hooked! I just cannot get over the range of flavors in these apple cheddar chicken melts. You've got tangy and sweet and salty. You've got crispy and crunchy and melty. It's just this heaping mountain of perfection piled atop the most glorious ciabatta rolls. It's amazing I tell you!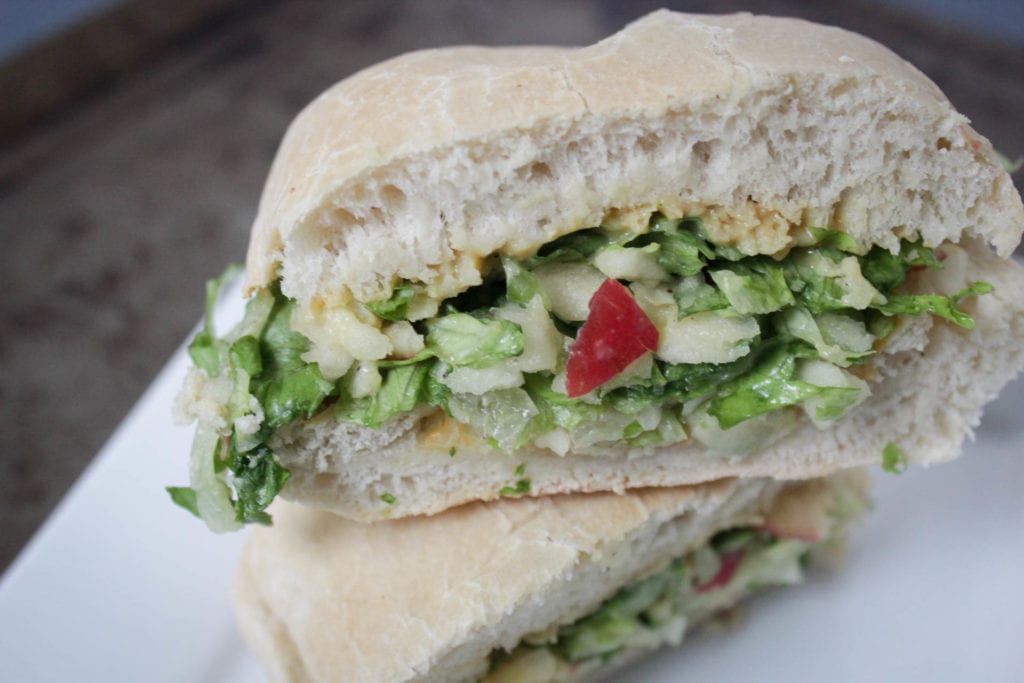 I'm always trying to encourage my kids to eat what I cook with a song from Daniel Tiger. "You gotta try new food cuz it might taste good!" Does it work on them? Sometimes. So I'll take it. However the song is literally stuck in my head ALLLLLL THE TIME, and yet I clearly wasn't heeding its advice.
Can you imagine where we'd be if I hadn't finally taken the leap? We'd be stuck in a world without apple cheddar chicken melts for dinner. We'd have never experienced the explosion of flavor in each bite. What a sad, sad world that would be.
Moral of the story? Don't be like me! Don't hesitate to try something new! Sometimes you might regret it, sometimes it might just be so-so. But without an adventurous spirit, you'll never discover those ones that make you stop in your tracks and make your taste buds sing. 
My spicy chicken pesto paninis have been my go-to sandwich, but they now have some serious competition. And, I'm not sad about it one little bit! Time to give it a shot and see what YOU think!
Looking for something different? Maybe one of these sandwich recipes is more your style: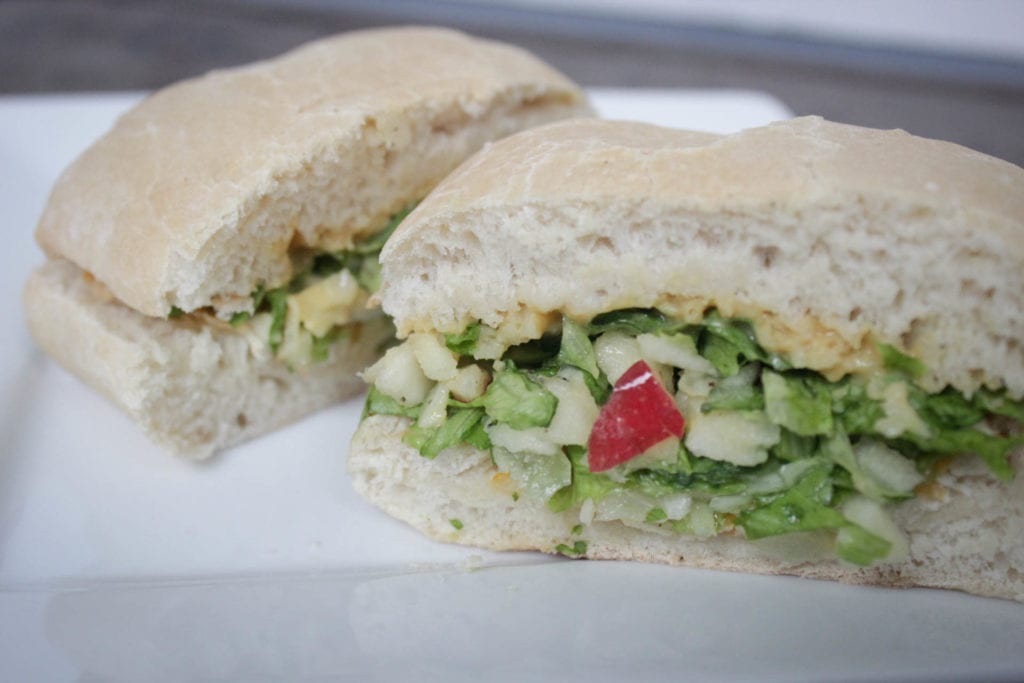 Apple Cheddar Chicken Melt
Easy & delicious baked sandwich
Ingredients
4

sourdough bread or Ciabatta sandwich rolls

1

cup

shredded rotisserie chicken

1

cup

cheddar cheese

honey mustard

to taste
Apple Slaw
1

apple

shredded or cut into matchsticks

1

cup

shredded lettuce

1

Tbsp

lemon juice

Salt and pepper to taste
Instructions
Preheat oven to 400°F.

Lay bread on a cookie sheet. Cover one half with chicken and cheddar cheese and place in oven until cheese is melty and bread is toasty. Approximately 5-8 minutes.

Meanwhile, mix together lettuce, apple, and lemon juice. Add salt and pepper to taste.

Remove sandwiches from oven, coat with a layer of honey mustard, top with apple slaw and serve.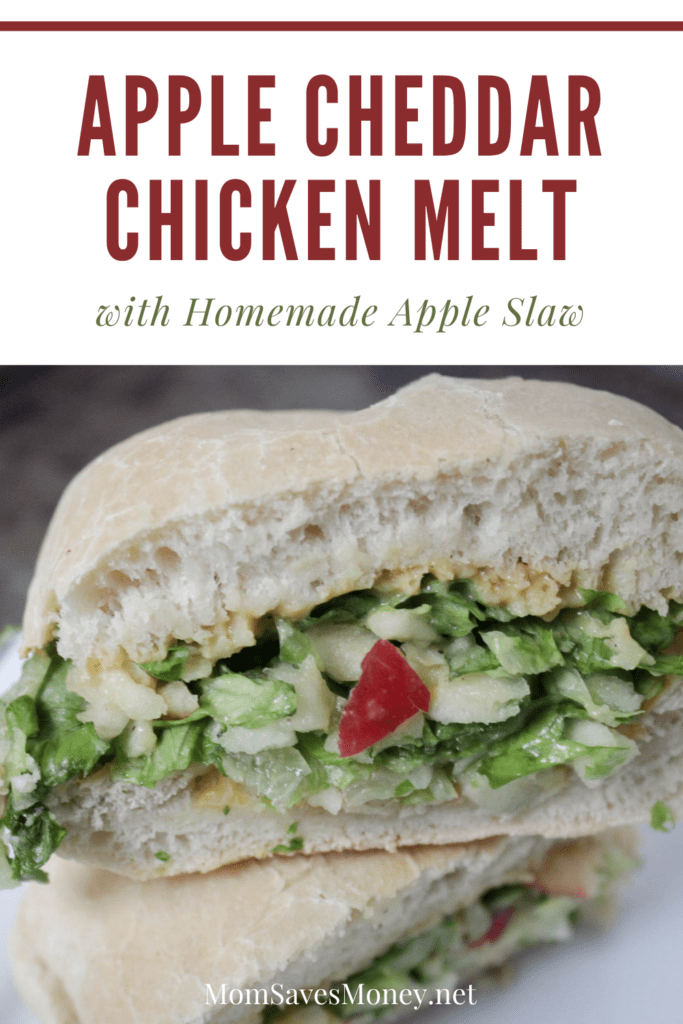 Jenny is a wife and stay at home mother of two. She loves good food, and enjoys experimenting in the kitchen. When she's not busy chasing kids, you can find her digging into a good book, enjoying the great outdoors, and trying not to kill her houseplants.