Enjoy this January meal plan with a printable calendar and easy, family-friendly recipes.
GOOD RIDDANCE 2020! I think a lot of us will be happy to leave 2020 behind. I just hope 2021 doesn't throw us some curve balls too. There have been some advantages to 2020 – for me, working from home has been really nice. It wasn't at first. It took some learning and some negotiation with myself, but overall, it's been a really positive thing for me. I don't know when I'll be going back INTO the office, but it won't be until at least this summer.
Working from home has simplified dinner prep for me. It's very easy to start the slow cooker at 2:00 in the afternoon when you're already home. It's easy to use your lunch hour to make a quick trip to the grocery store since you're heading right back home. It's just simplified things for me.
But a menu plan is still key to my sanity. I've been doing one for 10 years. On the occasions when I don't do a menu plan, I just feel more stress. More frustrated. And I spend more money as I'm not smart with my grocery budget. Making a menu plan is 1000% worth it for me. Want a menu plan that's even more simple? AND includes a shopping list? Try this one: 'Incredibly Easy 5-Ingredient Meal Plan and Cookbook' available on Amazon!
Available Formats: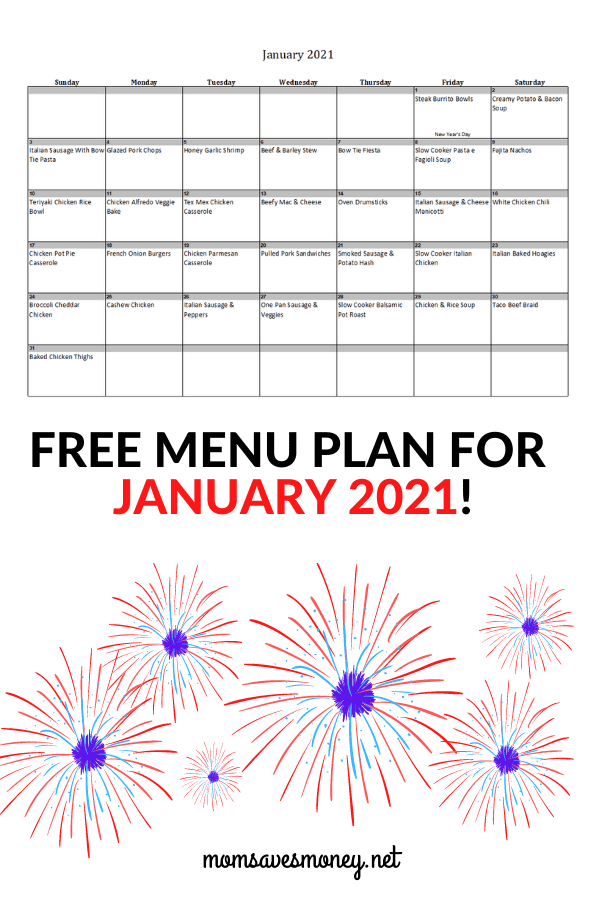 Recipes in this menu plan:
Steak Burrito Bowls
Creamy Potato & Bacon Soup
Italian Sausage With Bow Tie Pasta
Glazed Pork Chops
Honey Garlic Shrimp
Beef & Barley Stew
Bow Tie Fiesta
Slow Cooker Pasta e Fagioli Soup
Fajita Nachos
Teriyaki Chicken Rice Bowl
Chicken Alfredo Veggie Bake
Tex Mex Chicken Casserole
Beefy Mac & Cheese
Oven Drumsticks
Italian Sausage & Cheese Manicotti
White Chicken Chili
Chicken Pot Pie Casserole
French Onion Burgers
Chicken Parmesan Casserole
Pulled Pork Sandwiches
Smoked Sausage & Potato Hash
Slow Cooker Italian Chicken
Italian Baked Hoagies
Broccoli Cheddar Chicken
Cashew Chicken
Italian Sausage & Peppers
One Pan Sausage & Veggies
Slow Cooker Balsamic Pot Roast
Chicken & Rice Soup
Taco Beef Braid
Jayme is a wife to 1 and a mother to four little boys. She tries to coupon, builds a smart stockpile, and always meal plans. While she likes to cook, she's in the stage of life where simple is usually better – she never knows how many hands she'll have free at dinner time! You can find her on Instagram.