The Container Store invited me for a sneak peek of their new Omaha location and I can't wait to share the exciting news! Do you remember the old Westroads mall food court? Now, it's completely transformed into a 25,000 square foot The Container Store with over 11,000 products and solutions for every area of your home.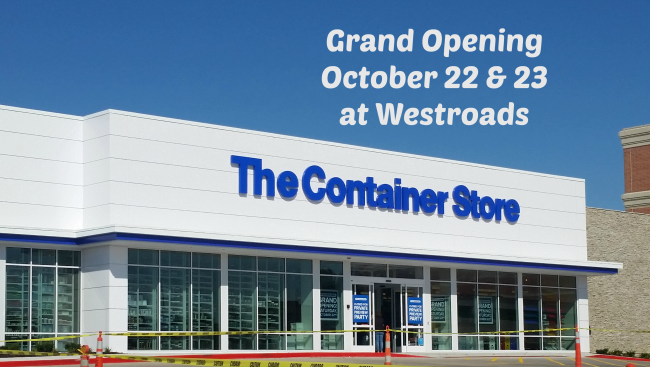 Even though The Container Store was established in 1978, I have never visited one of their stores. This is the first Nebraska location and if I could describe the experience in one word, it would be peaceful. The store is so well organized and appealing to the eye with beautiful colors and a feeling of calm. The part of me that used to be extremely organized (you know, before kids) fell in love with this new Omaha store.
You will find an incredible amount of innovative and one-of-a kind storage solutions at The Container store, including over 300 food storage solutions, 750 organized office products, 50 types of laundry hampers, 400 traveling solutions, 70 types of hangers and much more. They have thought of every storage solution you could possibly ever need. You seriously just have to visit to believe it! It was impressive.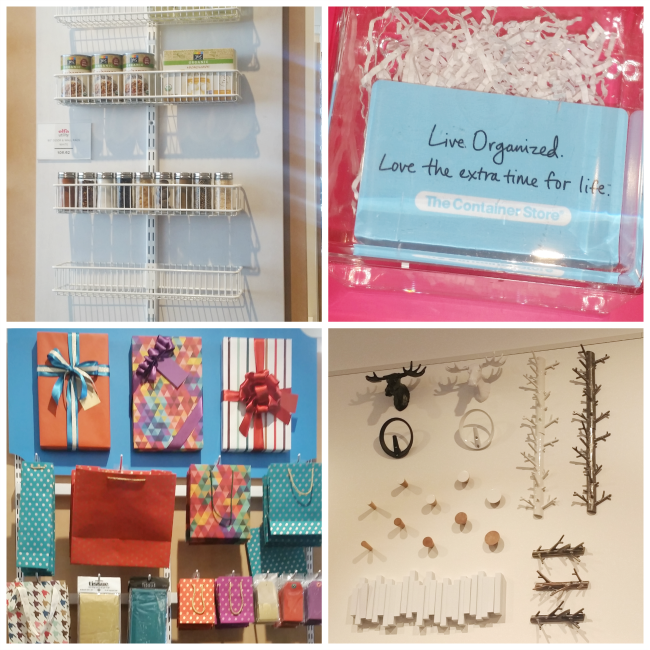 I need to tell you about their opening weekend, because you don't want to miss it! The Container Store officially opens this Saturday, October 22 from 10am – 9pm and grand opening events continue through Sunday, October 23 from 11am-6pm.
Events & giveaways during the Grand Opening this weekend:
10% off all sales donated to Omaha Children's Museum
Prize giveaways every hour on the hour, including $1,000 elfa Space Makeovers (1 grand prize each day)
1st 300 customers on Saturday receive a free $5 Blatt Beer & Table gift card
1st 200 customers on Sunday receive a free $5 Blatt Beer & Table gift card
Refreshments from local vendors while supplies last on both days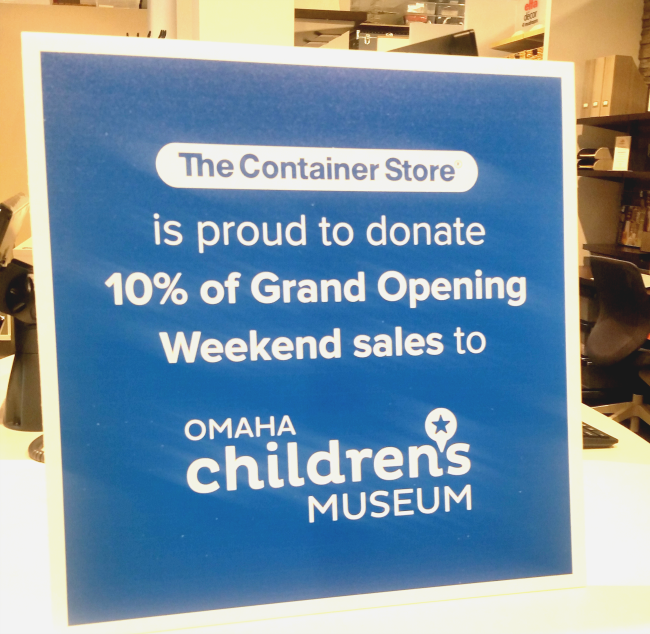 Make sure to head over to Westroads mall (10000 California Street in Omaha) to check out this new store. Their regular hours will be Monday-Saturday 10am-9pm and Sunday 11am-6pm.
Who is excited for The Container Store grand opening?