Disclosure: Post sponsored by Absolutely Her Consignment. All opinions are mine.
Can you believe it's almost time for Christmas shopping? Wouldn't it be nice to have some extra spending money this holiday season? Consignment is an easy way to get top dollar for your used clothing and purses and clean out your closet!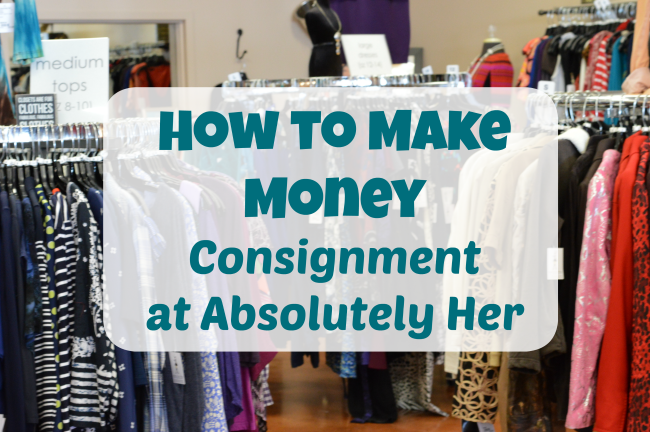 Readers often ask how consignment works and how much can you make for your gently used clothes. I met with Angie Houloose, the owner of Absolutely Her since 2011, located at 811 Tara Plaza in Papillion, and she walked me through the super simple consignment process.
For consignment, you will want to select your in-season, good quality and name brand clothing. Right now, they are accepting long sleeved shirts, jeans, boots and heavy weight clothing in size 0 to 4X.
Bring in clothes on hangers, pressed and in neat condition. This allows them to quickly sort through the clothing and accept the items that will be perfect for consignment. Purses and shoes should be in a box or hamper. Jewelry and perfume can be consigned as well, and needs to be in a ziplock bag.
One of the consignment specialists will examine your items and select the ones that are eligible for consignment. They want to make sure your items sell and you make top dollar, so they pick items that meet the criteria for their boutique.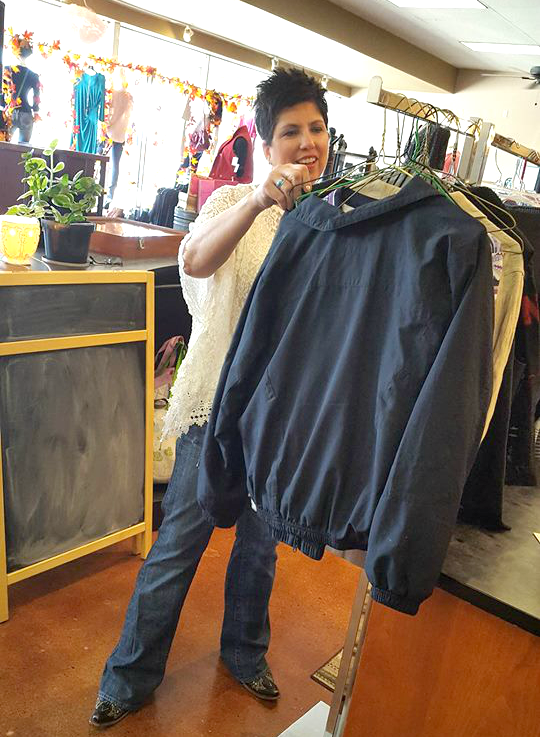 I brought in 11 items for consignment, including shirts, pants, a purse and a wallet. Angie quickly inspected the items and accepted 7 of those items for consignment. I gave her my basic information, signed their contract and was set up with an online account to check my balance. The whole process took less than 10 minutes and I can stop in anytime to cash out my earnings!
Your items will be on display for 75 days and you earn 40% of the final selling price. Angie says your earnings will vary depending on how many items you have and the brand names. The average consigner makes $75 from their items and Absolutely Her pays out thousands of dollars a month to their consigners!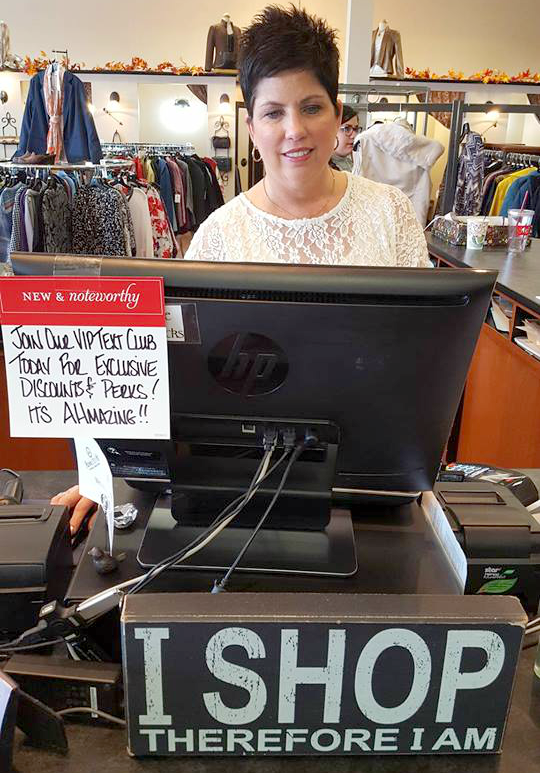 You can check your account balance anytime online. If your items don't sell within the 75 day time frame, you can pick them up from the store (just call ahead) or choose to have them donated.
I was very pleased with the entire selling process and will be dropping off more items when I declutter again. Consignment is way easier than trying to sell items on my own and took very little time to get set up. I don't know why I didn't start consigning my used clothing years ago!
If you need some extra money and want to clear out your closet, head over to Absolutely Her at 811 Tara Plaza in Papillion (on 84th St just south of Giles Rd) and start earning money right away!