I'm convinced, when it comes to my kitchen, that:
Menu Planning is the single thing that saves me the most money each month.
Having cooked ground beef in the freezer is the single thing that saves me the most sanity each month.
When I have ground beef in the freezer I'm like a quadrillion times less likely to panic.  No panic = no take out food.  No panic = no cereal for dinner.  Because I know that I have quite a few options that are quick and easy to pull together.
Things like taco salad and spaghetti and sloppy joes and lasagna and soups.  Things that can become Plan A when the real Plan A didn't work out.  Things that can become Plan A when I forgot to figure out a Plan A.  Things that can become Plan A when I'm just too tired to do anything else.
So when I find ground beef on sale, I'll stock up!  Most of it goes right into the freezer. But not while it's raw.  Nope, I'll cook up the ground beef with onion, garlic, salt & pepper.  Then freeze it in one pound portions.  (Give or take.)
So, if you find yourself wanting some simple ground beef meals, try some of these!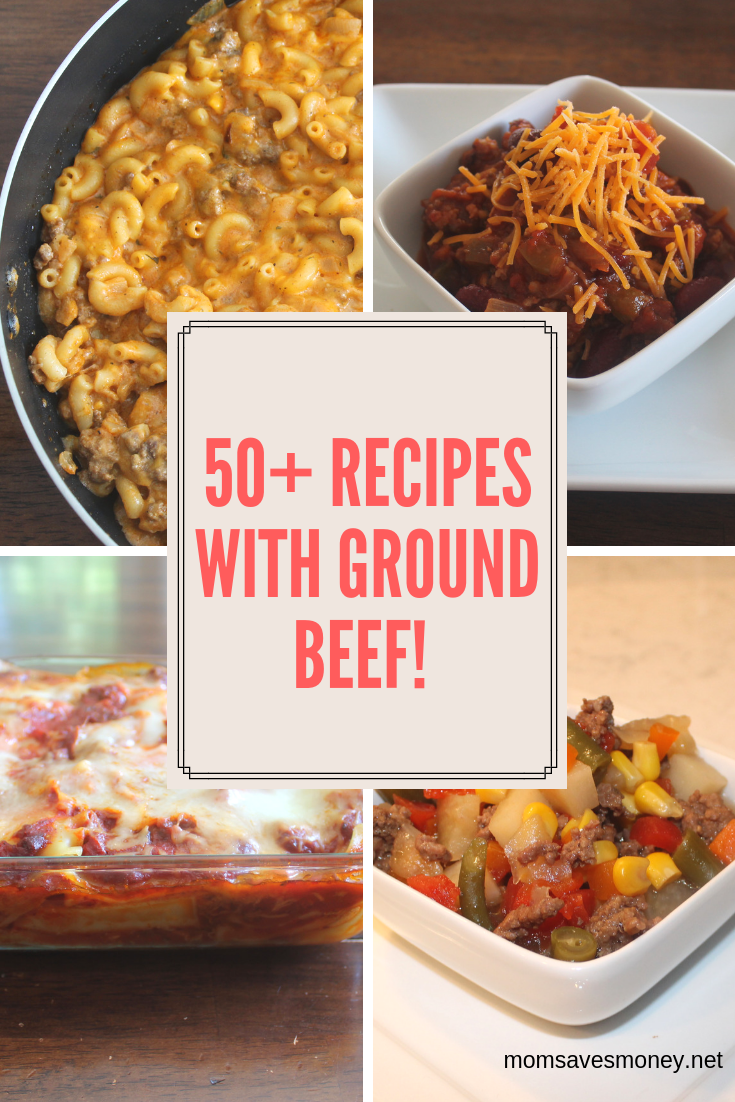 Soups
I love soups because so often, you can put the ingredients in a slow cooker and let it simmer away.  These 14 soup are the ultimate in low effort, but high reward!
Beef & Cabbage Soup
Beef Tomato Soup
Cheeseburger Soup
Cheesy Taco Soup
Chili
Creamy Potato & Hamburger Soup
Ground Beef Stew
Italian Veggie Soup
Lasagna Soup
Lasagna Tortellini Soup
Pizza Soup
Poor Man's Soup
Stuffed Pepper Soup
Taco Soup
Mexican Dishes
Ground Beef is found in oh-so-many Mexican dishes.  With good reason!  Ground beef goes incredibly well with the flavors of Mexican spices – these 8 recipes prove it!
Beef Enchiladas
Beef Enchilada Casserole
Burrito Rice Bowl
Oven Baked Tacos
Stuffed Peppers Casserole
Taco Mac Casserole
Taco Salad
Taco Stuffed Shells
Italian Dishes
Italian dishes pair very well with ground beef.  Everything from pizza to lasagna and various kinds of spaghetti. Pair any of these 8 recipes with garlic bread and you'll have a delicious meal!
Baked Cream Cheese Spaghetti
Calzones
French Bread Pizza
Lasagna
Meat Lovers Lasagna Roll Ups
Meaty Manicotti
Pizza Casserole
Spaghetti
Comfort Foods
I wasn't quite sure what to call this category as not all of these foods are stereotypical "Comfort Food".  But it's a lot of casseroles and one-pot skillet meals.  All 16 of them are straight-forward with common ingredients and they all look delicious!
BBQ Beef & Beans
Beef & Cabbage Stir Fry
Beefy Sour Cream Noodle Bake
Cheeseburger Casserole
Cheesy Beef Goulash
Cincinnati Chili
Cornbread & Ground Beef Casserole
Cowboy Casserole (Tator Tot Casserole)
Cowboy Spaghetti Bake
Ground Beef Stroganoff
Hamburger Helper
Philly Cheesesteak Crescent Ring
Shepherd's Pie
Slow Cooker Beef & Potatoes Au Gratin
Texas Hash
Zucchini Ground Beef Casserole
Sandwiches
Sandwiches often are a family favorite while still being easy to prepare.  These 8 sandwiches are likely to be family favorites!
Bacon Cheeseburger Sloppy Joes
BBQ Beef Sloppy Joes
Crock Pot Mexican Hamburgers
Loose Meat Sandwiches
Philly Cheesesteak Sloppy Joes
Pizza Sloppy Joes
Slow Cooker Sloppy Joes
Stuffed French Bread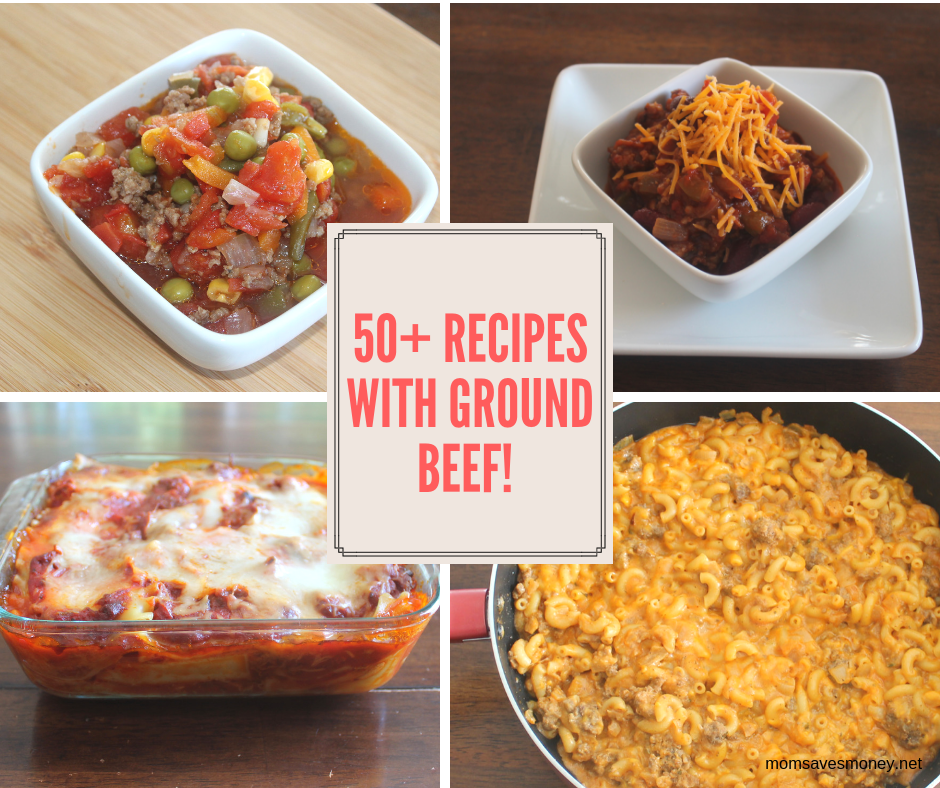 Jayme is a wife to 1 and a mother to four little boys. She tries to coupon, builds a smart stockpile, and always meal plans. While she likes to cook, she's in the stage of life where simple is usually better – she never knows how many hands she'll have free at dinner time! You can find her on Instagram.